Tiger Woods Opening a New Restaurant In Florida Today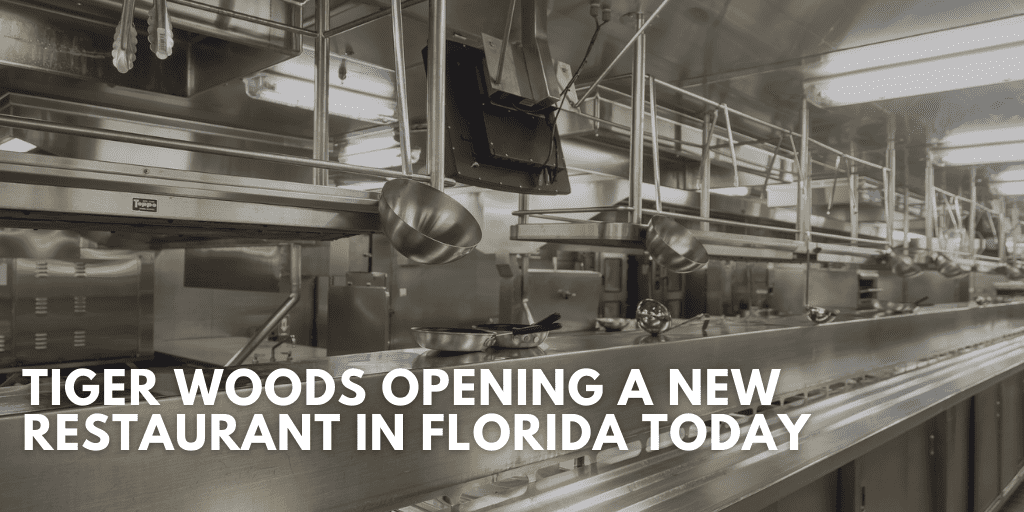 When celebrity and kitchen combine, the result can be delicious, inspiring, and unique! Professional golfer and one of the highest-paid athletes in the world Tiger Woods announced the opening of his new restaurant on August 10 in his hometown of Jupiter, Florida called The Woods Jupiter. With a mix of family-friendly atmosphere, sports club vibes, and traditional dining atmosphere, The Woods Jupiter is set to stun crowds with its unique menu setup supported by world-class commercial kitchen equipment. Here's a sneak peek of what you can expect from this celebrity-meets-kitchen concoction!
Until September 12, The Woods Jupiter will be open for dinner only - but that doesn't mean that the menu will be lackluster. In fact, quite the opposite is true! Located in the mega-development center at Harbourside Place, The Woods Jupiter is set to introduce locals to a wide variety of affordable, quality meals.
For instance, they recently revealed one of their dishes which appears to be an appetizer of fresh tomato slices, mozzarella, vinaigrette, and chopped basil to top. While many guests may have had a version of this tomato salad before, The Woods Jupiter's fresh take on an old favorite is sure to be a crowd-pleaser. Yet another dish revealed via The Woods Jupiter's Twitter account showcases a meat platter with stunning aesthetic appeal.
When dining at The Woods Jupiter, guests will have the option to dine at either a table or booth, indoor or outdoor, and in an lounge or private dining area. The design for the restaurant is a mixture of comfort and luxury, showcasing a designer's vision with arching doorways to private dining booths with inlaid televisions, hanging light fixtures, and sleek, modern chairs for table seating in the main part of the dining area. Curtains to private dining areas give couples or smaller parties the ability to partake in world-class dining without having to feel the hustle and hubbub of dining with the crowd.
It's clear that with celebrity status and fortune comes the ability to truly invest in the best that modern-day restaurants have to offer: top-of-the-line industrial kitchen equipment, quality furniture, and menu items that have been perfected by chefs and tailored to the customers. With truly no stone left unturned in this new establishment, The Woods Jupiter is set on the course for success. As the demand for seating will likely be at an all-time high on opening day (August 10), it's best for locals and tourists alike to call ahead and reserve their spot when possible!