Hotel Lafayette Spends $10 Million on Restaurant Renovations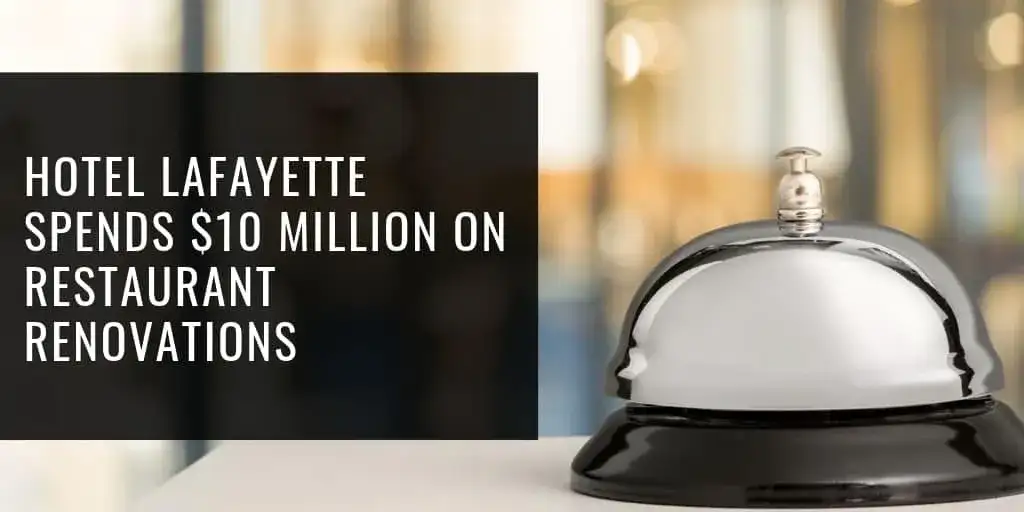 Five-star hotels often feature international chefs who create unique dishes for celebrity patrons, and they need top-of-the-line restaurant equipment to meet particular culinary needs. When lodgings are renovated, they often allocate significant funds toward these food providers, as was the case with the Hotel Lafayette in Buffalo, New York.

"We're spending $10,000,000 on restaurants inside the building," developer Rocco Termini told Buffalo Rising.. "There will be 34,000 square feet of banquet space. All totaled this is a $42,000,000 project that will be 100 percent operational the day that it opens. That means that the 400-seat Pan American Brewery and Dining Room will be up and running, as will Butterwood Desserts with its 40 bakers and 3000 square feet of walk-in coolers."
A cost-effective option for hotels looking for expanded refrigeration is the Kolpak P6-054-CS and P6-054-CT 5' X 4' walk-in coolers. The aluminum walls are easy to clean in the event of unexpected condensation, and the device's size can be upgraded according to specific storage needs. The entire mechanism can be assembled without the assistance of a plumber, which is a plus for restaurants needing to become active immediately.