Making Homemade Pasta Is a Breeze with the Right Restaurant Equipment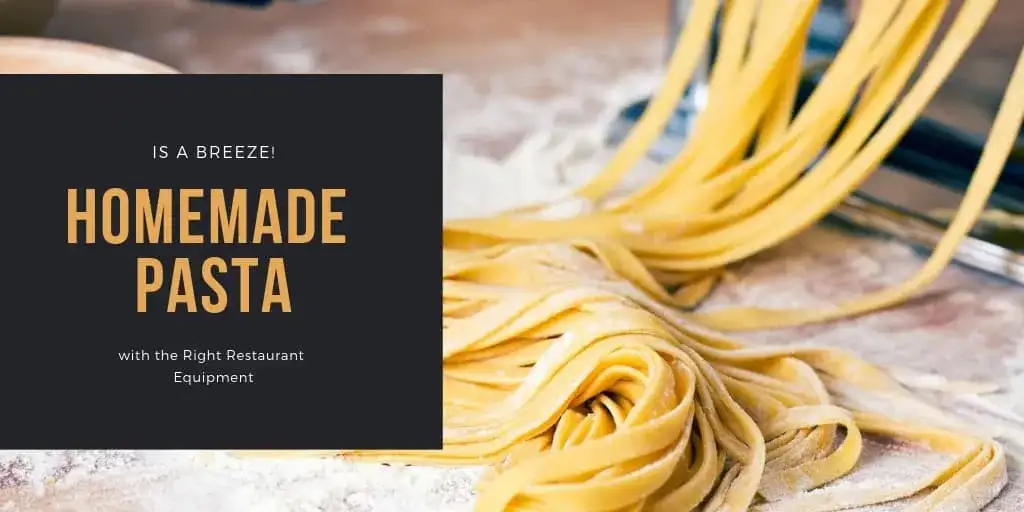 Americans have a certain affinity for pasta. Whether it is served at an authentic Italian restaurant, mixed into a Spanish dish or a staple ingredient in an Asian-fusion meal, high-quality noodles make their taste buds go wild. Chefs can make their own homemade pasta with the right restaurant equipment. Serving guests meals that use pasta made from scratch is a great way to get them to come back for more. The Frymaster GPCRB-SC Pasta Magic Cooker is a top-of-the-line machine that can cook multiple batches of pasta with ease. The machine features a programmable timer and automatic basket lifts so each and every batch is cooked to perfection. Furthermore, the stainless construction has a sturdy design that can handle continued use for years to come, making its purchase a worthwhile investment for restaurant owners.
Garnering attention from consumers because the food that is served is of high quality can help improve sales. But leaving lasting impressions on guests cannot be done if workers do not have the proper equipment for the job. The Frymaster Pasta Cooker can help any restaurant that serves pasta-inspired meals see greater success.