Restaurant Kiosks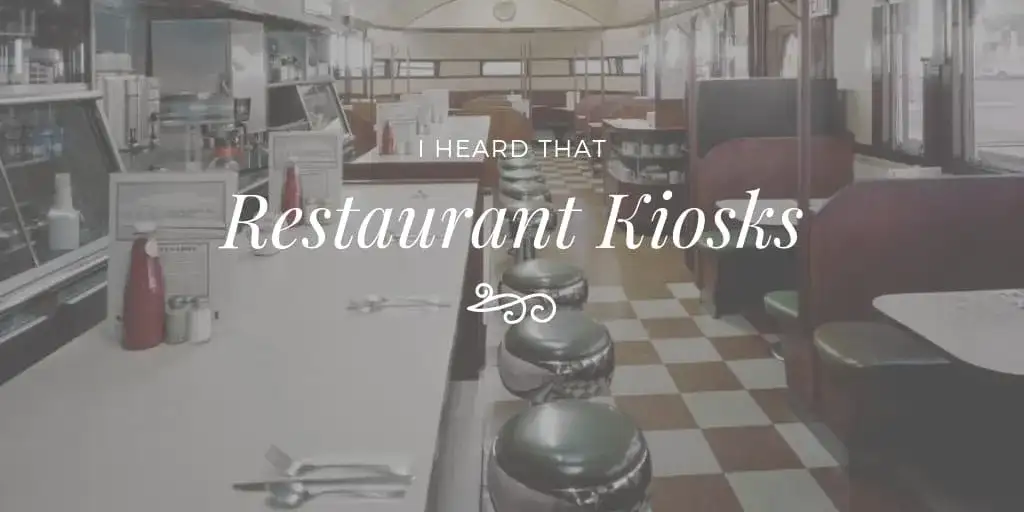 2015 is a whole new year, and you may be considering a swath of new and trendy ways to cater to your customers. As it were, many restaurants are tapping into the 'restaurant kiosk' fad which allows customers to self-serve and order without the help of employees. Self-service point-of-sales kiosks are helping to free up employees and allow customers to take control of the ordering process, all while helping to boost efficiency and speed of service. A new report by Software Advice, an Austin, Texas-based advisory company for buyers of restaurant-related and other software, surveyed more than 1,900 U.S. adults to discover which features they desire when it comes to self-service POS systems. Let's take a look at the results to see what you should prioritize with your restaurant kiosk.
The conducted study helps to reveal some of the preferences that customers would like to see in kiosks; from splitting bills to customizing orders, here are a few of the key findings that you should consider:
About half of the report's respondents (47 percent) indicated a preference for self-service POS features that enable order customization, with 26 percent preferring to view pictures of menu items.

Splitting the bill is the most preferred feature of POS systems at 39 percent; 31 percent were in favor of multiple payment integration.

Respondents elected casual and fast-casual as the most preferred restaurant venues for integrating self-service POS systems, at 45 percent and 35 percent respectively.
The first step to tending to these preferences is getting customers to engage with the system in the first place! While it appears that only 52% right now are willing to use a POS system, those numbers are on the rise as comfort with technologies continues to increase.
"I see rapid [self-service] kiosk adoption across multiple verticals," said Chris Ciabarra, Cofounder and Chief Technology Officer for Revel Systems, an iPad-based POS system with self-service offerings. "They're already a standard in Asia and Europe, and this will be a natural progression to consumer behavior in the US," he said in the study.
You'll also want to take into consideration the type of restaurant establishment that you run as well as what the needs may be. For instance, you'll probably be less inclined to negate the human interaction in a fine dining establishment, as it's part of the experience. On the other hand, fast casual restaurants focus on speed, and customers tend to see POS systems as part of getting their meal in a timely fashion.
At the end of the day, it's all about analyzing your ideal customer and tending to their needs and preferences. Consider checking out the full study here to get a better idea of what you may be in for in 2015!