10 Tips on Picking the Perfect Restaurant Name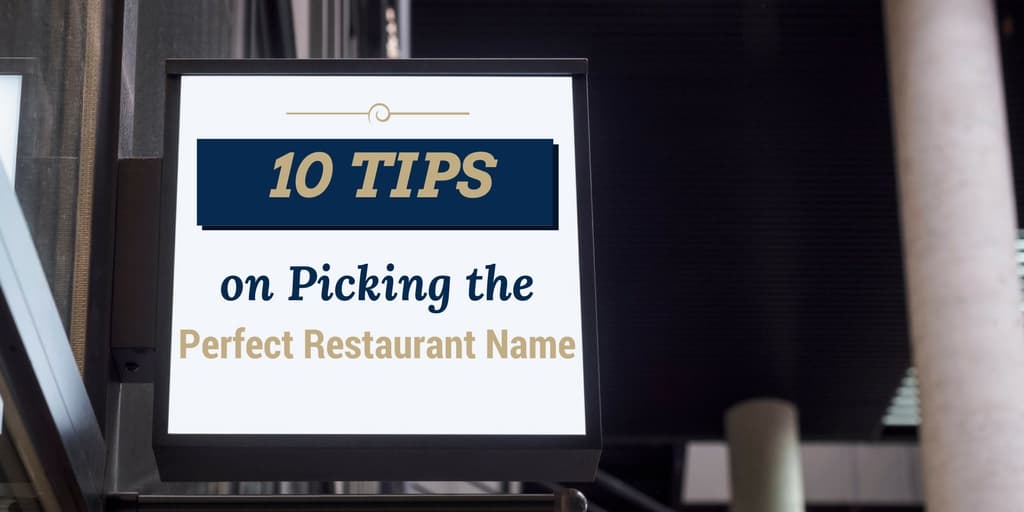 Choosing your restaurant name is one of the biggest decisions you'll make as a restaurant owner.
Choose wisely, and your name will be memorable, will roll off the tongue, and will attract new visitors.
Choose poorly, and you'll miss out on potential guests who will scroll right past your restaurant on FourSquare. Or they won't be able to recommend your restaurant to friends as they'll already have forgotten the name.
So how do you pick the perfect restaurant name? Read on to find out.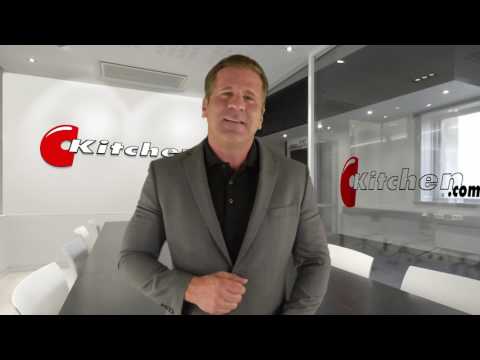 What to Consider When Picking the Perfect Restaurant Name
The name of your restaurant will help form its identity. It'll help customers remember your business, and will help attract your target visitors.
The most important thing to consider is the impression your restaurant name will have on customers. As you narrow down your search, it's a good idea to do some research. Ask family and friends what they think of each name and get solid feedback before you make your decision.
Here are 10 tips on picking the perfect restaurant name:
1. Use the location
By using your restaurant's location, you make it easy for visitors to remember where to find it. You also make it easy for them to recommend your restaurant to friends.
This could be the street name, your entire address, or a historic fact. The French Laundry is a hugely popular restaurant named after the French steam laundry located at the site during the 19th century.
Another example is The Boiler Room Restaurant. The restaurant got its name due to its location within what was once a boiler room of a shoe factory in new England.
2. Get creative with words
Using a play on words is a great way to be memorable. Names like Tequila Mockingbird and Thai Tanic will draw people who are looking for something a little different.
These names often come when you're having fun and playing around. Consider the type of food you serve, the area you're located in, your name, and how you can make it interesting or funny.
3. Use a theme
Another idea is to name your restaurant by using a particular theme. You may even want to design the menu or your restaurant interior around that theme as well.
An example of this is The Hogwarts Cafe, which has an interior and menu inspired by Harry Potter.
Not only does this attract people who love the Harry Potter books and movies, but also people who are curious about how the restaurant implemented this theme.
5. Be personal
Did you know that Dave Thomas, the founder of Wendy's, named the restaurant after his daughter?
People love hearing that a restaurant has been named after a loved one.
Maybe your grandmother helped you learn to cook, or you're devoting your restaurant to your spouse. If you use a personal name, share it with the public who enjoy learning about personal details.
6. Use the cuisine
Does anyone wonder what's served at Pizza Hut? Or Burger King? When you name your restaurant after the cuisine you serve, people will automatically picture that cuisine whenever they read or hear that name.
Fast food will often have a more casual or trendy name. And a restaurant that's a little more upmarket should have something more sophisticated.
7. Check the web
These days, much of your advertising will usually be done online. You'll need a Facebook page, Twitter account, and a website. People will visit your site to check out the menu, find the location, and check prices.
For this reason, it's crucial that you check if you can get a domain name for your preferred restaurant name before you pick it. This is one reason why the name of your restaurant shouldn't be too long, so it can fit nicely in a URL.
8. Keep it simple
Sometimes it can be tempting to be clever, but it's also important not to overdo it.
If you make your name too weird or complicated, your visitors may not remember it- meaning they can't recommend it to friends.
If in doubt, pick a simple, meaningful, one-word name over one that's an inside joke in your family or a pun that's difficult to understand.
9. Work together
If you find that you're stalling with other tasks that will get your restaurant off the ground because you can't pick a restaurant name, you need to move on. You may find that you're overthinking it, which is adding pressure to the situation.
Ask family, friends, potential customers, and anyone you meet for advice. You may be surprised by what they come up with, and that perfect name may arrive when you're least expecting it.
Sometimes, simply having a brainstorm session with a friend can help you clear your mind and get the creative juices rolling.
10. Be original
One of the worst things you can do is accidentally begin using a name that's already in use or trademarked.
You can check the Secretary of State's office to see if your preferred name is already registered, and can also register it yourself if it isn't.
Even if your last name is McDonald, choosing that name is a bad idea.
The last thing you need is a lawsuit while you're getting your business off the ground. So tread carefully and double check that no one else is using your restaurant name before you go ahead with it.
Conclusion
Picking the best restaurant name can be daunting. It can even prevent you from moving on and completing tasks that move you towards opening your restaurant.
Choosing the right name can help you attract new customers and ensure that previous visitors remember you. But remember, this is just one aspect of opening your restaurant.
Regardless of your restaurant name, you can make sure people return for your great service and delicious food.
Once you've named your restaurant, it's time to purchase your equipment. If you need equipment for your restaurant, check out our wide range of food preparation equipment today.