It's Not How Much You Make, It's What You Keep That Counts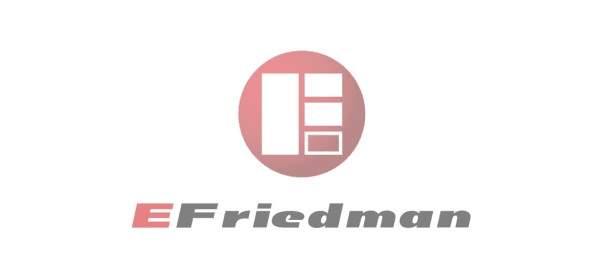 A valuable lesson to learn and most importantly, this will have a dramatic impact on the bottom line of your restaurant's (or other foodservice business) profitability.
Long before the establishment of Energy Star ratings, LEEDS, California Energy Commission and Commercial Kitchen Equipment Rebate Programs listed on Energy.gov, the better manufacturers of food service equipment have led the way in the development of energy efficient commercial cooking, holding and processing equipment. These foodservice manufacturers both then and now are continuing to invest in their R&D departments. They're new equipment now uses a fraction of the electric, gas, water and waste of previous products.
All this results in operating cost savings and getting to realize a great ROI. Some examples of these technological advances are mentioned below.
Cooler/Freezer Walk-in, Reach In and Blast Chill
Walk-in panels are not all the same. A polystyrene (Styrofoam) insulated panel will have a lower density and much lower R value than a polyurethane insulated panel. If the insulation in a wall, floor and ceiling panel is manufactured with sheets of insulation rather than foamed-in place panels, then the tempered air will leak out and the costly compressor running (and wear) time is greatly increased. Door air or strip curtains are a must in further reducing running costs.
Reach-in refrigerators and freezers will also need to be well insulated with foamed in polyurethane. Energy Star units are designed to require less compressor run time and well worth the initial extra investment. One manufacturer has developed a self cleaning condenser and claims to save the operators hundreds of dollars in cleaning and related repair and servicing costs. This in addition to gaining the energy savings of a clean running condensing unit. Electronic "on demand" defrost systems are far more energy efficient than the old timer based systems and newer compressors with modern freons not only comply with current regulations, they operate more eficiantly.
Blast chilling hot cooked foods and then introducing them as chilled products into walk-ins and reach-ins will not only be an energy saving process but will also protect the other stored cold foods from getting warmed up and possibly spoiled by the heat produced by the hot foods. The shelf life of the blast chilled products can in many cases be doubled.
Preparation: Prep sinks with agitating recirculating water will clean leafy vegetables and other greens. This will conserve water and sewage and their related costs. The waste by products could be composted or a dedicated disposer unit can cut down on carting costs.
Cooking: Many energy saving innovations have been developed in cooking equipment. For instance the use of a Combi-Oven will allow for multi deck cooking without flavor transfer, cut down on cooking times and enhances the food flavors. There is no need to turn pans in the process so the cooking temperature remains in the cabinet instead of it leaving and requiring additional frequent reheating of the oven. The insulated walls of the oven also help keep the surrounding ambient temperature cooler than other type ovens.
Induction ranges put the cooking heat directly into the pan without any wasted heat going up into the kitchen exhaust hood. It is the fastest way to saute and boil. Most incredibly it will leave a cool to the touch finish on the range top even immediately after cooking.
Newer energy saving fryers and griddles have also come a long way in curtailing energy costs.
Compact speedy ovens that combine microwave and convection technologies have made a major impact in many facets of food service operations from convenience stores, sandwich chain operations, and even upscale restaurants and caterers. These energy saving devices are fast and effective. They allow for "on demand" cooking/heating so that items don't need to stay in heated steam tables or under lamps.
A pressure tilting skillet is manufactured so that it will efficiently allow multi-product cooking without any transfer of taste and will do so with a much faster cooking time as compared to traditional skillets. The increased productivity could double the output capacity so purchasing one unit could produce the same quantity of 2 standard units. In addition, it will also keep the ambient room temperature cooler than any other conventional tilt braisers.
Kitchen Exhaust: Demand-Controlled Ventilation (DCV) maintains a kitchen exhaust systems energy efficiency throughout the work day.
There are various levels of demand in a commercial kitchen. In the early opening hours of a restaurant there might some light prep cooking. As the day progresses and mealtime approaches there is a demand for more cooking pieces to be operating to fry, broil, saute, etc. requiring that the kitchen exhaust operate at full capacity. After the rush, things slow down and equipment heating temperatures are lowered or shut off. The DCV probes will sense the change in temperature and slow the exhaust fans down and thereby use less electricity. In addition, sparing excesses of the return air, cooling and heating systems as well.
Food service operations will reap the benefits of this technology by reducing their energy bills. While this technology was a voluntary measure just a few years ago it is mandatory as an energy savings method today.
Warewashing: Energy, water and ventilation are all a part of the cost savings of today's energy saving dishwashing packages. It requires a cold water hook up and will capture all of the hot moist vapor produced in the washing process, condense the water and pass through a heat exchanger and produce free 110 degree F water and pass it into the built-in hot water booster. No ventilation hood, ductwork or fan. Nor the electricity needed to keep that fan running. This technology is available on undercounter, door type and conveyor dish washing machines.
Average commercial kitchens operate for twelve hours a day. Each and every minute of operation incurs a cost that adds up to a significant amount of dollars. Will your equipment eat up your profits or be lean and fit? Please remember to choose wisely... good energy saving choices will make a big difference to your bottom line. After all "a dollar saved is a dollar earned."
Visit us on line at ckitchen.com (Design Services) or call 800-555-0666 option#3.
Lenny Teller
CKitchen.com
E Friedman Associates
Foodservice Equipment
Contract/Design/Engineering

"It's Not How Much You Make,
It's What You Keep That Counts"