What Snacks to Choose for Your Birthday? 10 Tips from The World's Top Chefs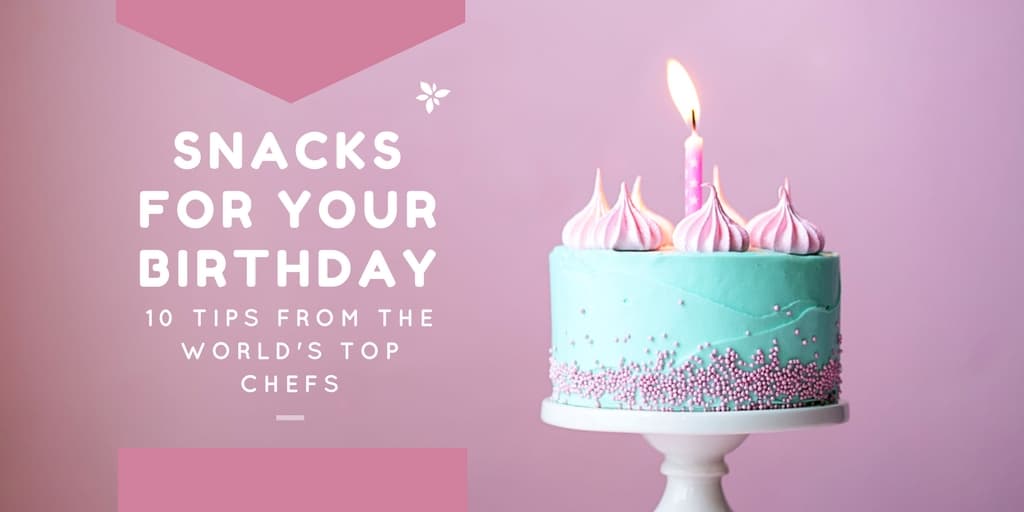 Are you ready to host your birthday party? It does not need to be a splurge. All you need to do is invite the important people in your life and prepare food and drinks just like having a soiree.
Do you have no idea yet what to serve for snacks? No worries, we've got you covered! Here are some of the best, birthday-ready snack recipes from the world's top chefs!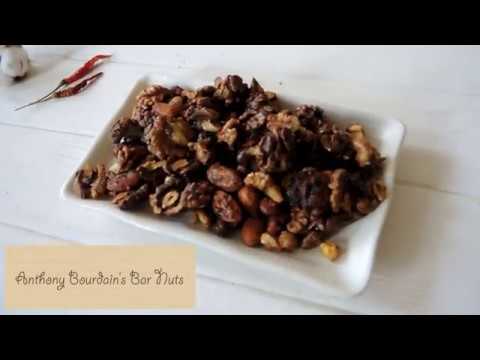 10. Giada de Laurentiis' Mini Turkey Meatballs
Giada de Laurentiis is an award-winning Food Network's celebrity chef with a TV show, "Giada at Home," and restaurant, Giada. With that said, her Mini Turkey Meatballs should be a delicious addition to your birthday party!
All you need to prepare are ground turkey meat, Italian parsley, ketchup, onion, garlic, and other simple herbs and spices for the meatballs. Serve the meatballs with toothpicks.

9. Sunny Anderson's Deviled Eggs
Sunny Anderson's Anderson's Deviled Eggs is definitely an easy-to-make snack. You'll need: eggs, mayonnaise, Dijon mustard, lemon, jalapenos, onions, salt, and pepper.
First, boil the eggs then peel and cut in half. Remove the yolks and put them in a bowl. Add the other ingredients and mix. Finally, scoop the mixture into the egg white pockets and garnish if desired.

8. Gale Gand's Chocolate Peanut Butter Thumbprint Cookies
Gale Gand is not just an ordinary pastry chef, but a James Beard Foundation Award for Outstanding Pastry Chef Winner.
For the Chocolate Peanut Butter Thumbprint Cookies, you are going to need the basic ingredients for cookie dough. It's the filling that makes it unique. You will need chocolate chips, peanut butter, corn syrup, and vanilla to make the filling. Melt the chocolate chips and mix the other ingredients.

7. Rachel Ray's Artichoke-and-Cheese Stuffed Mushrooms
You shouldn't miss Rachel Ray's Artichoke-and-Cheese Stuffed Mushrooms. First, shake the mushrooms with olive oil inside a food storage bag. Roast the mushrooms in the oven and then flip the mushrooms and place the sliced artichokes, olive oil, garlic, nutmeg, thyme, cheese, and parsley. Use a cupcake or muffin fun for better results. Bake in the oven to melt the cheese.

6. Gina Neely's Pimiento Cheese Cakes
For Gina Neely's Pimiento Cheese Cakes, you need to add jalapenos and onions. Make sure to sauté the jalapenos and onions first before adding into the batter.
Prepare white and yellow cheddar cheese, pimientos, and BBQ seasoning for the frosting. Frost the baked cupcakes and garnish with chopped bacon and scallions.

5. Giada de Laurentiis' Pizza Pockets
Chef Giada's Pizza Pockets recipe is also easy to make. Prepare the topping by cooking sausage until golden in olive oil and then adding arugula. Remove from heat and let it cool. Add the cream cheese, Parmesan, salt, and pepper.
Cut the pizza dough into small rectangles and fill with the topping. Be sure to close the pizza dough and seal properly with egg wash.


4. Aarti Sequeira's Lasagna Cupcakes
Just like the regular lasagnas, you need meat sauce and ricotta filling for these Lasagna Cupcakes. Start by cooking the meat sauce and add a cinnamon stick in it.
The ricotta filling is simple: combine mozzarella, Parmesan, ricotta, and mango chutney. Arrange the wonton wrappers on the cupcake pan, add meat sauce and ricotta filling, and then cover with another wonton wrapper. Repeat the process until you create three layers. Bake the mini lasagnas and serve.

3. Chef Neely's Triple Pork Siders
To make a Triple Pork Sider, you need to prepare the burger patty. Mix ground pork, sausage, cheese, garlic, shallot, and salt and pepper. Cook the burger patties and arrange with bacon, lettuce, tomato, and smoked paprika mayonnaise – mayonnaise, smoked paprika, and hot sauce dressing.

2. Michael Käfer's Grilled Pineapple with Mint Yogurt Ice Cream
Prepare the glaze first. Melt the sugar and add pineapple juice. Coat the sliced pineapples with the glaze and freeze. Now, prepare the ice cream – mix yogurt with ice cream and add cream, sugar, lemon juice, glucose, and the mint leaves and freeze. Lastly, grill the pineapples and top with the ice cream.

1. Anthony Bourdain's Bar Nuts
Originally, Chef Anthony Bourdain said that "Grill Bitch" Beth Aretsky, a chef shaped by Chef Bourdain, created this Bar Nuts recipe. Whisk the egg whites to create a foamy, yet stiff texture. Combine nuts, sugar, cinnamon, cayenne, and salt. It's time to add the egg whites – fold the mixture. Bake for 30 minutes, while stirring the nuts in between 15 minutes.
That ends our list. Happy Birthday!