3 Equipment Essentials for Your Commercial Kitchen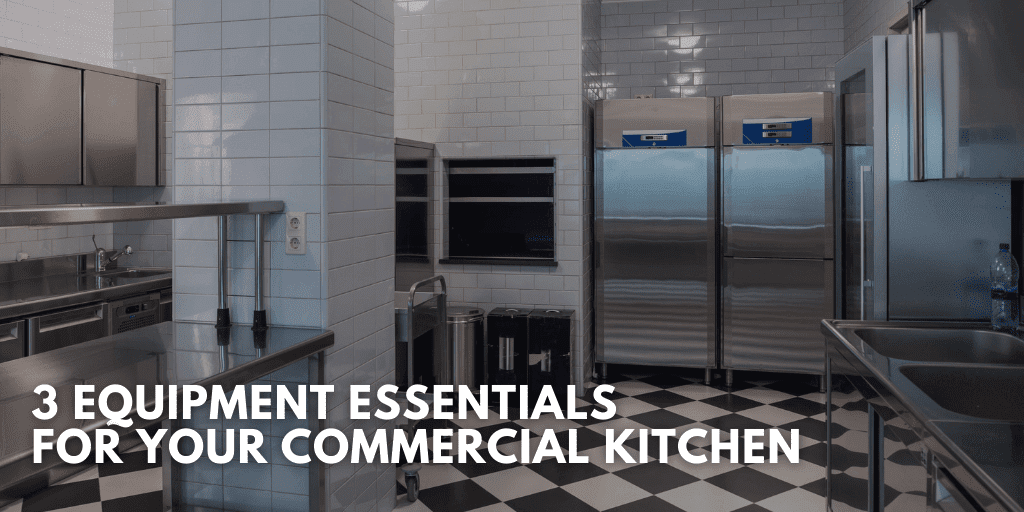 Whether you're opening a new commercial kitchen or renovating your existing restaurant space, starting with a well-stocked list of commercial kitchen equipment is essential to starting on the right foot! Bakeries, pizzerias, cantinas, fast food chains, and any other type of restaurant style or setup may require vastly different pieces of professional kitchen equipment, but generally there are some basics that span the categories and are suited as an essential for most any commercial kitchen. At CKitchen, we've worked with establishments across the board and have found that these 5 basics are the key to hitting the ground running!
Refrigerator and/or Freezer
Refrigeration can keep your products at safe temperatures for extended periods of time which helps to reduce spoilage and waste. Freezers can also cut back on your bottom line by allowing you to purchase products in bulk and store until ready for use. Beverage Air, Turbo Air, Delfield, and Traulsen refrigerators and freezers are all quality choices on the market today, and you can find a variety of walk-in units, roll-ins, reach-ins, pass-thrus, and even display refrigeration options for your needs.
Our guides on refrigeration can help you sort through many of the details when shopping our extensive inventory at CKitchen.com.
Ice Machine
Also known as commercial ice makers, commercial ice machines are designed to handle the task of preparing and possibly even storing ice, depending on the model you select. We love Scotsman Commercial ice machines and Manitowoc Commercial ice machines because of their vast selections and quality materials. Whether you're operating a small establishment that just needs ice on-demand without extra storage space or you're operating a cafeteria or buffet line, our quality ice machines at CKitchen can be selected to handle any job!
If you're investing in a new commercial ice machine or simply looking to stock your new restaurant with the right pieces of industrial kitchen equipment, have a look at our guide to choosing ice machines in order to ensure that you're making the right purchase.
Commercial Ovens
Ovens are a focal point for any kitchen, and choosing the right one for your restaurant can improve efficiency and help boost profits. Since the 1950s, convection ovens have made their way into restaurant kitchens around the world, and for good reason. But what we've become a true fan of is the combi-oven. By combining convection ovens and their steamer counterparts, combi-ovens have worked their way onto the list of one of the most influential and innovative pieces of commercial kitchen equipment.
Commercial ovens are essential to just about every type of commercial kitchen. If you're stuck choosing between a steamer unit like those from Cleveland Steamers or a combi oven, check out our blog post <<HERE>> for a little extra guidance!
At the end of the day, smaller units and accessory pieces of kitchen equipment can help to round out a well-stocked kitchen. Make sure you've covered the basics by investing in these three equipment essentials for your commercial kitchen!