Adding Adventure to Your Restaurant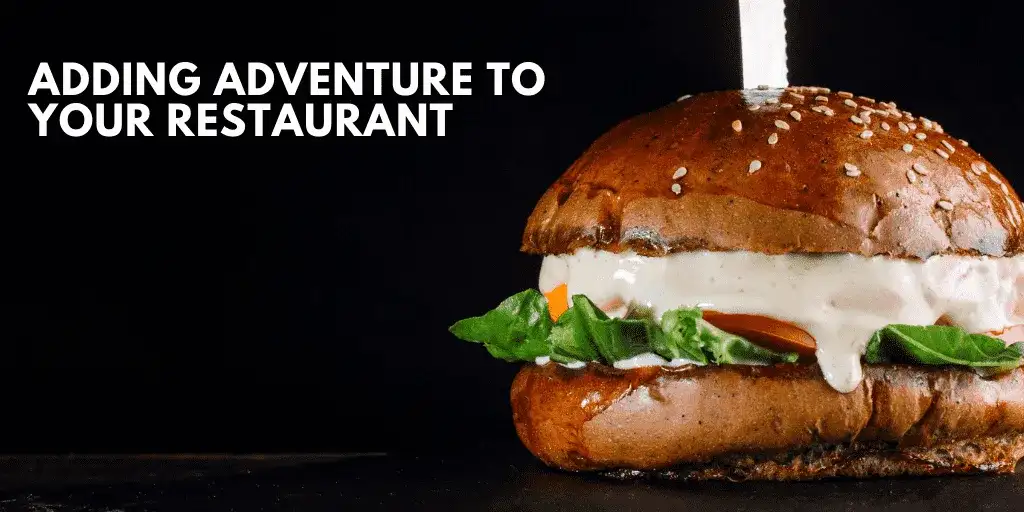 For those who use food as a way to express their identity (think: Instagram), they're looking for a little more pizzazz from their meals. Chefs who add a little adventure into the mix are rewarded with more returning guests and higher ticket sales. Trends are what drive menu options and restaurant marketing techniques, ensuring that restaurants keep up with the ever-changing consumer. Leaders in the industry will tell you that, indeed, adding a little adventure can pay off for your restaurant.
Diversity within some of today's largest consumer groups (Millennials and Gen Z) is what's driving the expansion of palates. Where food becomes an expression of creativity and, thus, one's identity, adventure reigns supreme. Consider many of the habits of these groups like travel, choosing 'trendy' clothes, and watching The Food Network channel. There's actually a name for it: 'The Food Network Effect'. Instead of having the same dreams as their parents (such as owning a house or a car), this new group seeks to own the experience.
There are many variables that can play into how 'adventurous' your menu items are. Take a few of these into consideration:
Ingredients: Choose ingredients with a 'story to tell', like eggs that come from cage-free chickens or antibiotic-free meats. You can spruce up traditional favorites like burgers with interesting meat selections like Bison or ostrich. The ingredients are the key here to telling the story of the meal.

Cuisine: Instead of opting for traditional favorites, many are capitalizing on trends and boosting their profits by partaking in many ethnic cuisines, even if just for a few menu selections. Instead of a simple pepperoni pizza, you may instead opt to offer new and interesting toppings to create a unique pizza dish that perfectly melds tradition and contemporary preferences.

The Dream: Recreating what it means to achieve the 'American Dream' doesn't necessarily mean that you have to help your customers achieve their dream. Instead, allow for your employees to achieve the dream, and tell that story so that customers know what their money is going towards. Many restaurants are now offering equity to their top employees, so instead of bringing home a paycheck, they're actually invested in the business. And customers like to see employees who have a little skin in the game.
Add a little adventure to your restaurant to see a boost in profits and customer satisfaction.
Cynthia Maier
Cindy@ckitchen.com
347-394-7584
Sales Consultant
CKitchen.com
E Friedman Associates Inc