Appetizer Ideas for Fall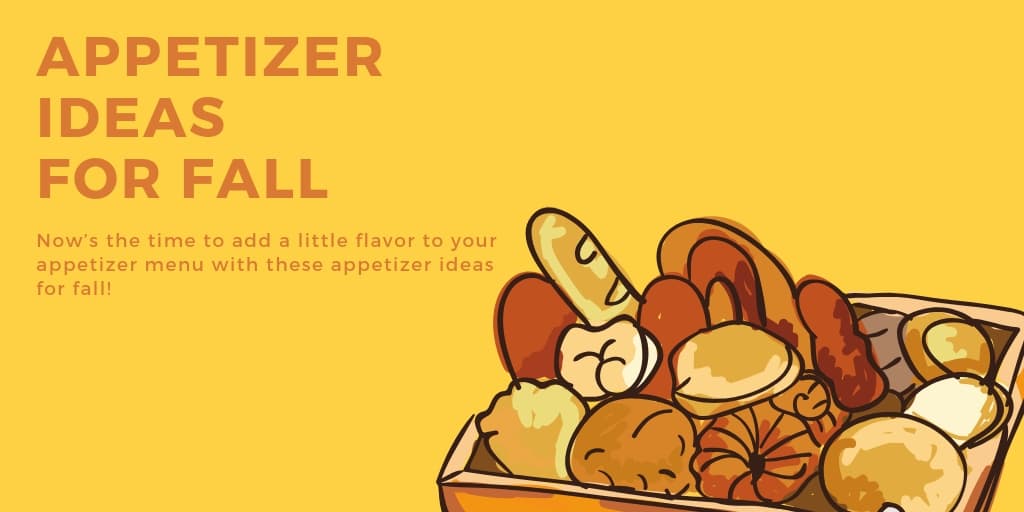 The fall season is in full swing as restaurants, cafes, and coffee shops introduce a multitude of spiced favorites to their menus. Many foodservice establishments tend to focus on revamping their beverage and dessert menus for the season, but their traditional menus stay mostly unchanged. Now's the time to add a little flavor to your appetizer menu with these appetizer ideas for fall!
Apples, Honey, and Goat Cheese Crostini
Crostini is a traditional Italian bread appetizer, typically paired as part of bruschetta. Interestingly, along with bruschetta, crostini are thought to originate in medieval times when it was typical for Italian peasants to eat their meals on slices of bread instead of using ceramics. It typically entails a small slice of toasted bread topped with flavorful additions for the perfect, snack-size portion. You've probably also either seen or used crostini as a dipping tool for appetizer items like spinach and artichoke dip!
Now that the fall season has arrived, it's time to turn this versatile dipping accouterment into yet another appetizer, mixing it with some fall flavors like apples, honey, and savory goat cheese.
Fried Ravioli
Ravioli are a traditional favorite on any Italian dinner menu, but it's rare to see this item popping up as an appetizer option. By mixing the comforting combination of pasta and fillings with a bite-sized, snackable appetizer setup, ravioli can become a unique addition to your appetizer menu. Simply fry your ravioli in your commercial fryer and serve with a small dish of house-made sauce.
You can also opt to bake ravioli for a crispy outer texture, but frying these little pockets tends to yield quicker and crunchier results.
Turkey Cranberry Meatballs
Yet another menu item typically reserved for lunch and dinner sections is the meatball. Meatballs are ground or minced meat rolled to perfection with a combination of spices and sauces. Meatballs are then cooked by frying, baking, steaming, or braising in sauce.
To turn meatballs into an appetizer, one must focus on sauces and dips as well as presentation, ensuring that each meatball packs a flavorful punch. Turkey cranberry meatballs capitalize on one of the season's favorites meats along with the flavors of fall!
Be sure that your fall menu doesn't simply revamp the beverage and dessert portions of your lineup. By capitalizing on this season's flavorful favorites in unique and interesting combinations throughout the entirety of your menu, you're likely to see more satisfied customers with fuller bellies!