Marketing for the Seasons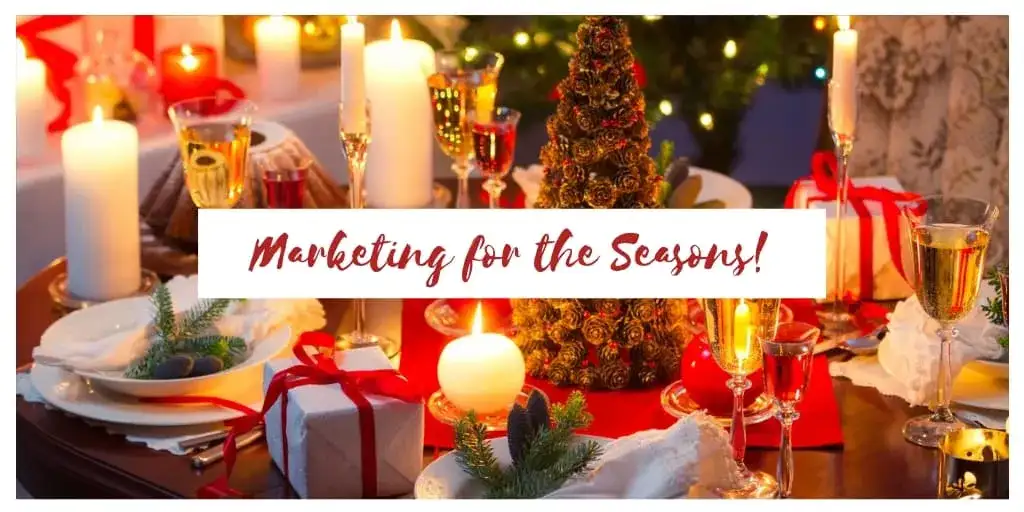 If there's one thing your restaurant can rely on, it's the changing of the seasons. With seasonal changes typically comes a change in customer base and demand! The most successful businesses - including restaurants - tend to hone in on these seasonal variations, changing up their menu, decor, and advertising tactics to bring in the most profit during each season. If you haven't used seasons to your restaurant's advantage or are looking for ways to improve your seasonal success, now is a better time than ever to start planning for the next big seasonal change.
Menu
Holidays typically have a food association for many Americans. When you think of Thanksgiving, you usually form images of turkey, ham, and pumpkin pie! Easter? Honey ham and deviled eggs. 4th of July? Barbecue and ice cream! With so many culinary cues associated with many of our favorite holidays and seasons, it's a easy way to profit by changing up your menu to accommodate for what people desire most during seasonal variations every year.
Decor
While the main success of a restaurant hinges on a well-planned and executed meal, the decor is sometimes overlooked (but can make or break your meal!). Along with food, many Americans associate decoration with holidays as well. Have a little fun by getting into the festive spirit of different holidays and seasons. If you're going to take the time to incorporate festive decoration, be sure to truly invest in the effort. A simple paper wall decoration may simply come off as cheap rather than festive, so spend some quality time planning how you want your decor to look like and how you'll achieve the look.
Advertising
Consider this: The monster corporation known as Starbucks will advertise for their seasonal fall lattes months in advance of the holiday season! The advertisement gets people talking about their coffee and preparing for the excitement of the season to come, and the outcome is wildly profitable and successful for Starbucks. Advertising tailored to the upcoming season or holiday may be what makes or breaks your seasonal efforts and the success therein. Utilize social media networks, and make those efforts interactive when you offer promotions or discounts! If you're unsure of where to start, have a look at our recent post regarding social media.
Get Involved!
Getting involved in your community for the holidays is not only philanthropic - it also raises brand awareness! Plan ways to contribute to local food banks either through donation or by finding ways to donate your restaurant's house-made products to local groups. When you take the time to contribute to the community, you're helping to make the season a little brighter for others while reaping the benefits of the associated promotion that comes with donating under your restaurant's name.