Food Trucks: A Fad, or Here to Stay?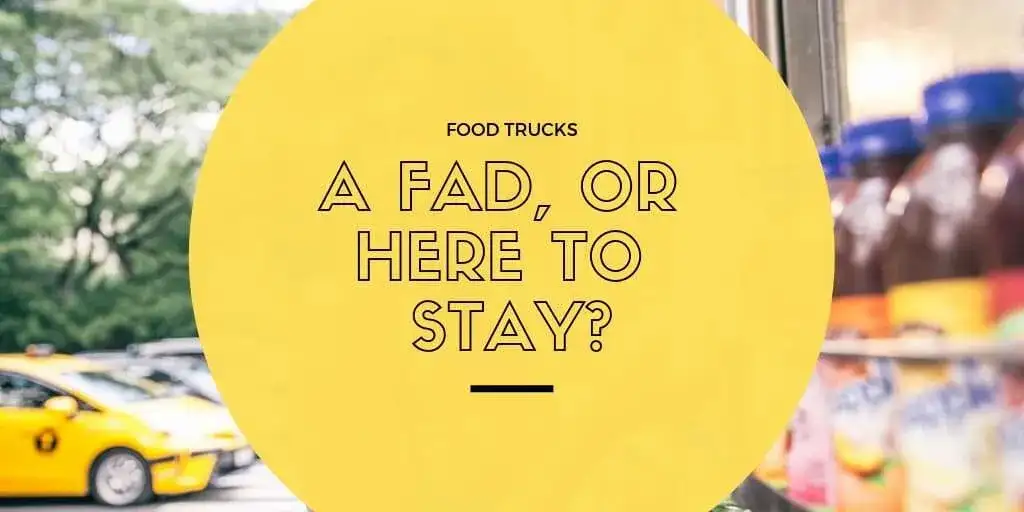 The rapid growth in the mobile food truck industry over the past two years has brought an important question to the surface: Are food trucks a fad, or are they here to stay? With such a rapid and successful growth, many are waiting for what they believe is the necessary and instantaneous rapid decline. While many see quick succession as requiring a time restriction, the fact of the matter is that food trucks might actually be making a permanent niche in the food market! Balancing on the threshold between fad and routine, let's take a look at food trucks and their impact on the restaurant biz.
So what are the actual parameters that distinguish something like 'trendy' from 'typical'? The ascent into the mainstream must withstand the test of time, and the actual value of the item in question must still hold ground once the perceived value - or hype, as it were - finally wears off! There are a few aspects to food trucks that separate them from your typical restaurant, and whether or not those qualities are actual or perceived is what will determine it's 'fad-dom'.
Convenience: Sure, fast-casual and fast-food restaurants have long been known for their convenience, but food trucks throw another bonus into the mix. Rather than you having to travel to a restaurant, the food truck comes to you (or relatively close)! Typically, food trucks have a limited menu because, face it, there's not much room for storage and equipment. The result is a quicker turnaround for menu items at a convenient location for customers.

Quality: Different from your run-of-the-mill hotdog cart on the corner of a New York City street, food trucks meld convenience with the quality you'd expect from a fast-casual restaurant. Food trucks must meet the same health codes that are required of any restaurant, so you know that your food is safe. Plus, they typically restock their trucks at the beginning of each day, making their food fresh and fast!

Value: When there are no dishes and minimal 'extras' such as a brick-and-mortar restaurant to pay for, you can serve restaurant-quality food at truly competitive prices. Consider the savings when you don't have to pay for utilities, land, and everything else that comes with a building. These savings can translate directly into more affordable menu options for customers.

Niche Items: Another interesting facet to food trucks is that because they can only offer a limited menu, many food truck owners choose to offer niche market items. Think: Filipino-Mexican, Thai Satay, or Grilled Cheese! Your selections range from ethnic to strange, and most dishes you'll find on these trucks are sure to be interesting.
Food trucks are in fact a cultural shift in America, as we're one of the last countries to implement them. For many, street food is part of everyday life. Seeing their incorporation into the typical lifestyles of folks abroad speaks volumes for the potential success of food trucks here in the US. According to a recent study by Technomic, a food focused market research firm, 91% of respondents in their recent study said food trucks are here to stay, while only 7% said they expect to see their own visits to food trucks decline next year. These numbers reflect the mindset now, showing that where there's demand, there will probably continue to be supply!
As with most things, what goes up must come down. It's a matter of how long that arc takes to return back to the recesses of non existence that makes the difference. And it looks like food trucks are just getting started!