HACCP: Processing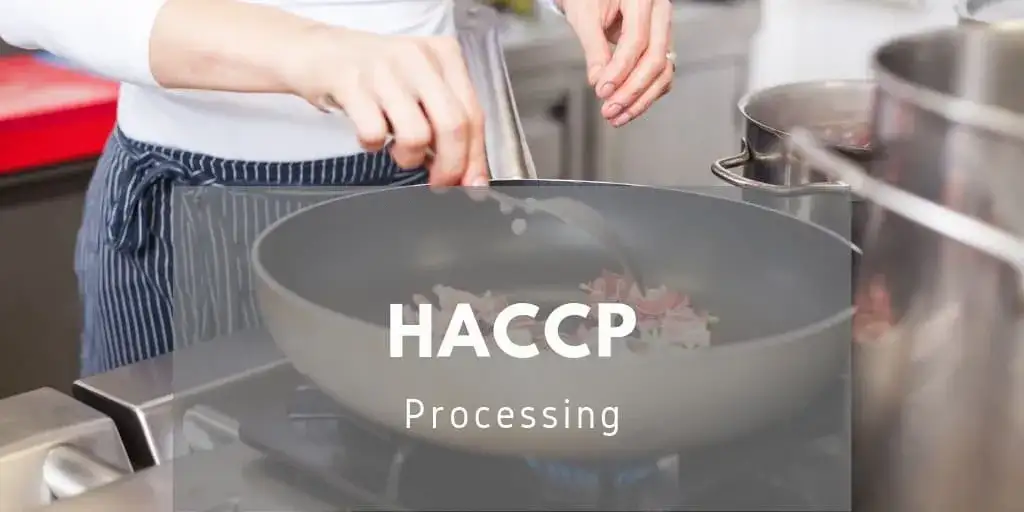 The HACCP system is designed to protect consumers and improve food safety in restaurants. From water and waste management to chemical and biological safety, the HACCP standards are strict and their restrictions unforgiving - all in the name of food safety. Those who meet the HACCP standards and become certified rise above other restaurants, and the effort is definitely worth it! One of the standards to focus on comes with food processing. This critical control point (CCP) is a preventative measure to protect the consumer from a multitude of hazards. Let's take a closer look at food processing as part of the HACCP standard.
When striving to be an HACCP certified restaurant, it pays to pay attention to food processing plants and whether or not the food you're receiving is from a certified processor. Farmers in these plants must implement preventative measures in order to be HACCP certified:
Preventative maintenance plan for equipment

Undergo audit of suppliers

Documentation policies relating to traceability of the products

Plan to upgrade infrastructure to be compliant (if not already designed as such)

Create a feed risk management program

Check feed for cross-contamination
In Jamaica, many poultry producers are becoming HACCP certified. "This means increased profits for our farmers, safer food for Jamaicans and efficiency in our operations, allowing us to operate at a global level," brand manager at CB, Alicia Bogues told the Caribbean Business Report. Many local farmers are taking the same route, aiming to achieve HACCP certification.
There have been steps towards making HACCP certification easier to achieve, and products have been created to support a safer working environment. For instance, the HACCP footwear sanitizing system called Smart Step is designed to sanitize footwear in processing facilities to prevent cross-contamination between areas! "This is a very versatile system. The HACCP SmartStep provides processors with an effective tool in the fight against cross-contamination from footwear." added Ryan Witt, Best Sanitizers' Vice President of Sales and Marketing. "It's the perfect complement to our HACCP Defender™ Walk-Through Automatic Boot Sanitizing Station."
With more products designed for safer processing environments, we can expect more processing plants to invest the money and effort into becoming HACCP certified. This makes your job easier as a restaurant when opening new locations to be certified as well!
LENNY TELLER
Contract/Design/Engineering
CKitchen.com
E Friedman Associates
(917) 335-1127
lenny@efriedman.com