Healthy Menus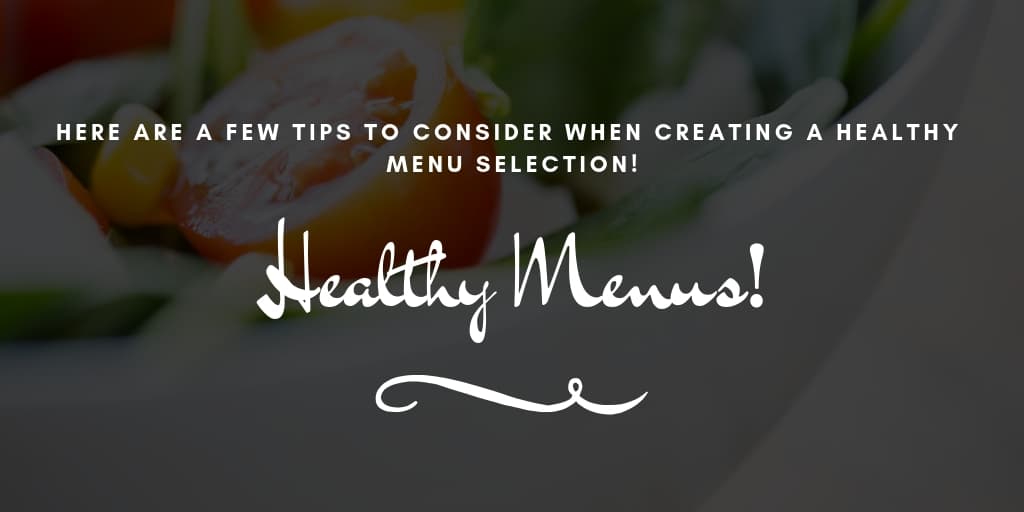 In the past decade, there has been a clear trend towards healthy lifestyles, and this has impacted the foodservice industry immensely. Many restaurants responded by adding healthy menu selections (think: 500 and under meals that include only dishes that are 500 calories or less), but what really makes a menu item 'healthy'? While some only factor in the calorie count, there are others who take into account the overall selection of the menu item. From lean proteins to whole grains and green veggies, here are a few tips to consider when creating a healthy menu selection.
What makes a menu 'healthy'?
Healthy Dining is a restaurant and nutrition guideline for what constitutes a healthy meal. U-T San Diego says, 'Healthy Dining, while it maintains a set of strict criteria for determining what makes it onto its list of healthful restaurant dishes, it also acknowledges that the menu items don't necessarily meet the FDA's even stricter definition of what is healthy.' So while many of these recommendations may not meet the FDA standards for 'healthy', they're generally regarded as healthier selections that are appropriate for restaurants.
Here are the key criteria by which restaurant menu items are measured:
Entrées (or full meals) must include at least two of the following:
Fruits and/or Vegetables

Lean Protein (skinless white meat poultry, fish, seafood, beef, pork, tofu, beans, eggs)

Whole Grains

Unsaturated Fats
Menu items must meet the following criteria:
Entrées (or full meals)
750 calories or less

25 grams of fat or less

8 grams of saturated fat or less
Appetizers, side dishes and desserts
250 calories or less

8 grams of fat or less

3 grams of saturated fat or less
If a menu item exceeds only one of the above criteria (fat, saturated fat, or calorie) by up to 10%, that item may be included on the website.
While this may take a little extra work on the part of the chef when designing menu options, the payback could be profitable! Eating out at restaurants used to be considered a splurge, but now health-conscious Americans still try to mind their waistline even when dining out. You may want to consider hiring a dietician to help with your healthy menu selections. Anita Jones-Mueller, president of Healthy Dining, describes how restaurants can participate in the Healthy Dining program:
The restaurants pay for the analysis of their menu items or we check the accuracy if they have the information. We've also helped get them ready for that (required) menu labeling information. There's also a program fee for the Healthy Dining Finder program. We also have received research award grants from the National Institutes of Health related to improving public health through the restaurant industry.
Consider the ingredients you're using as well as the methods for cooking, as frying is notorious for packing a punch in the calorie and fat department while roasting or baking helps to reduce this likelihood. Once you've established a successful healthy menu or subset of menu items labeled as 'healthy', market them appropriately to boost the effects of your efforts! Joining the Healthy Dining Finder program is only part of your marketing process!