Kitchen Design - Layout of Work Tables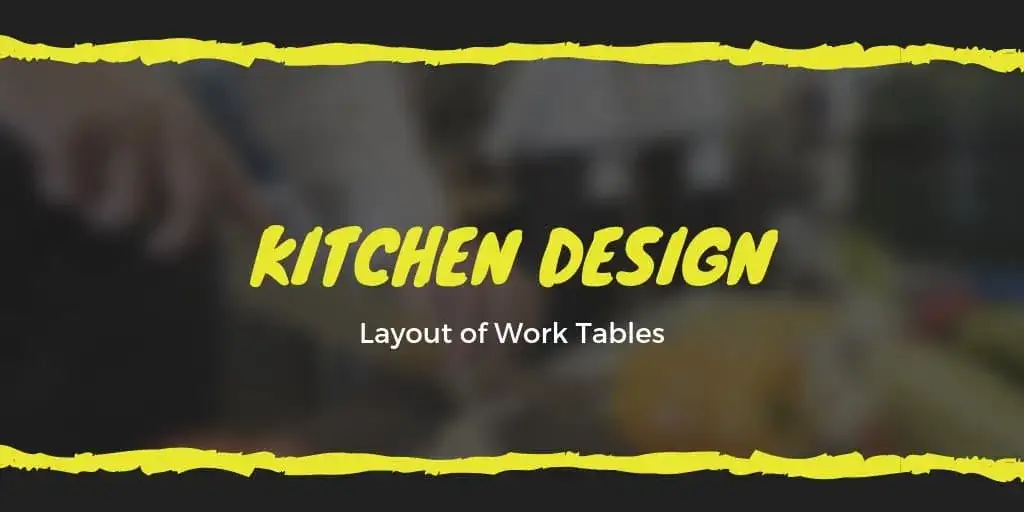 The design of your commercial kitchen should be organized with purpose and intent in mind. Your work tables are an integral part of the grand scheme, and their layout can help streamline your prep area and increase the efficiency of your kitchen staff. While a professional designer and consultant will help plan this aspect for you, let's take a look at what goes into planning the layout of your work tables.
Depending on your kitchen's needs, you may have one or multiple worktables, some of which are designated for raw foods like meats and poultry or allergy-restricted foods (gluten-free, sugar-free, etc). Even more so, you may decide to invest in refrigerated worktables in addition to your commercial prep tables! While you can place these almost anywhere in your kitchen as needed, there are some general guidelines to take a look at to ensure maximum efficiency and best placements.
Maximize Utility of Work Centers
Your worktable(s) can be furnished with sink bowls that are available in a variety of sizes and can be built into the work table for the purpose of washing and preparation of meats, fish, and vegetables.
To maximize the utility of the work center, flush mounted stainless steel or poly type cutting boards can be used as covers for these sinks so that the worktable can have a continuous work surface when the sink bowl(s) are not being utilized.
Vertical Alignment
What's more annoying than a misplaced worktable is one that is not vertically aligned with your other equipment. A height difference can cause workers to catch the edges of plates and pots on the lips of tables, causing unnecessary accidents and spills. Ensuring that height from your griddle to your worktop to any other piece of equipment will help ease the transitions through the prep line and maintain the assembly-line ergonomics.
Utilize Undercounter Space
For smaller kitchens (or even larger ones with little extra space), a refrigerated worktop area may not be feasible. Utilize your under-counter space for an under counter cooler or freezer to combine storage with your prep line. This helps reduce labor costs and can help meet HASAP guidelines. Not only is this a great way to integrate your cooler and freezer needs with your prep line, but it will free up space in your walk-in units! Not to mention, your staff won't have to make the journey back and forth from your freezer or refrigerator to your prep line every time they need items from storage.
While worktables can be situated in any space of your kitchen, keeping these tips in mind will help promote a smooth, seamless work environment. As always, we're here to help design your kitchen for the ideal setup with maximum efficiency!