Green Dishes Ideas for St. Patrick's Day 2018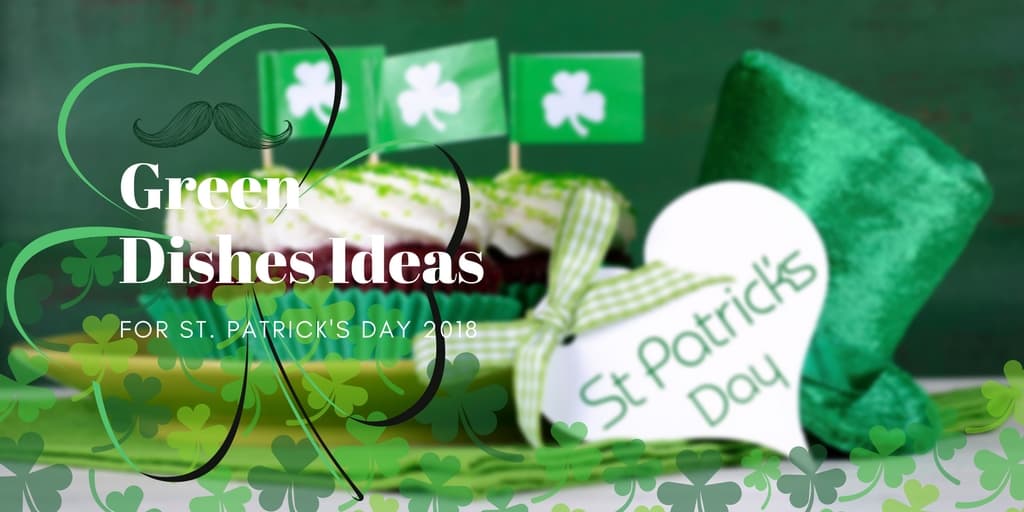 Everyone loves St. Patrick's Day. After all, what better excuse is there to eat good food, drink, and have a good time with friends and/or family?

With that said, what are YOU making this St. Patrick's Day? Sure, you've got your traditional main dishes like corned beef and cabbage or shepherd's pie, but what about those special green treats to really get into the spirit of the holiday?
If you, like most people, are short on "green" ideas, consider these delicious little dishes.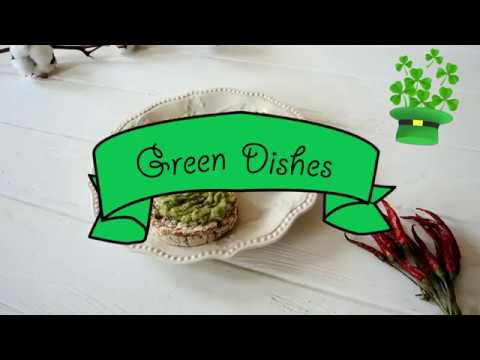 Green Bean Casserole
Everyone likes green bean casserole and, if your family is like most, you probably haven't had this dish since the end of December.
To enjoy it again with a Saint Patrick's Day twist, simply combine a can of green beans, a can of cream of mushroom soup with a couple of drops of green food coloring added in, a half a cup of milk, pepper to taste, and French fried onions to taste and then cook at 375 for about a half an hour.
Everyone will love it.
Green Lucky Charms
If there was ever a cereal that screamed "St Patrick's Day," Lucky Charms would be it.
This cereal even features a leprechaun on the box and "lucky" marshmallows. Make it all the more appropriate for the big day by adding some green food coloring to the milk.
It will taste exactly the same, but the color will be different but wonderfully appropriate for the day.
Or, if you're feeling a little adventurous, just make the mixture into crispy treats. Follow the same recipe as you would for rice crispies- crushed cereal and butter (the marshmallows are already there)- and serve with green milk on the side. Yum!
Spinach Salad
While there is certainly no rule that says you have to be healthy on this holiday- indeed, there is practically a law against it- if you're watching your weight or if you're simply a stickler for nutrition, you could always make a simple spinach salad.
After, what could be more "green" than that?

Just mix spinach leaves with tomatoes, a hint of Italian dressing, and your other favorite vegetables for a green and healthy treat.
Collards Over Rice
If you still haven't found that perfect green treat on our list, consider frying up some collars. If you cook them in a little broth- you can choose the type- they will turn out juicy and delicious.
You can simply dump them over some white rice or, for a healthier fix, brown whole grain rice. This is a simple, low-calorie way to add some green to your diet on St. Patrick's Day.
Avocado Leprechauns
Another easy way to keep healthy on the big day is to turn avocados into cute little leprechauns.
Simply cut a sliver for the mouth, two little pieces for eyes, a small piece for the nose, and then add in gold sprinkles for looks. Or, for a breakfast treat, you could crack an egg into the middle of the avocado as the "pot of gold."
Either way, this is a simple and fun way to still eat healthy even on the holiday.
Green Jello Shapes
For a sweeter treat than the last couple of options, how about whipping up a batch of green Jello?
You could then turn this jello into jello shots if you're having a more grown-up party.
If you're not or if you just prefer to eat during the good times, you could easily cut the jello into fun, themed shapes. One of the most popular this time of year, of course, is a four-leaf clover. You can either carve that design out yourself or invest in some molds or cookie cutters. No matter what, the end product should be quite enjoyable for everyone who partakes.
You can even decorate your jello with frosting or whipped cream if you like
As you can see, there are certainly plenty of ways to "eat green" this St. Patrick's Day.
Try these recipes or come up with some of your own. No matter what, your day is sure to be as magical as a leprechaun, and so will the day of whomever you choose to share your yummy creations with.