Fluffy Pancakes Recipe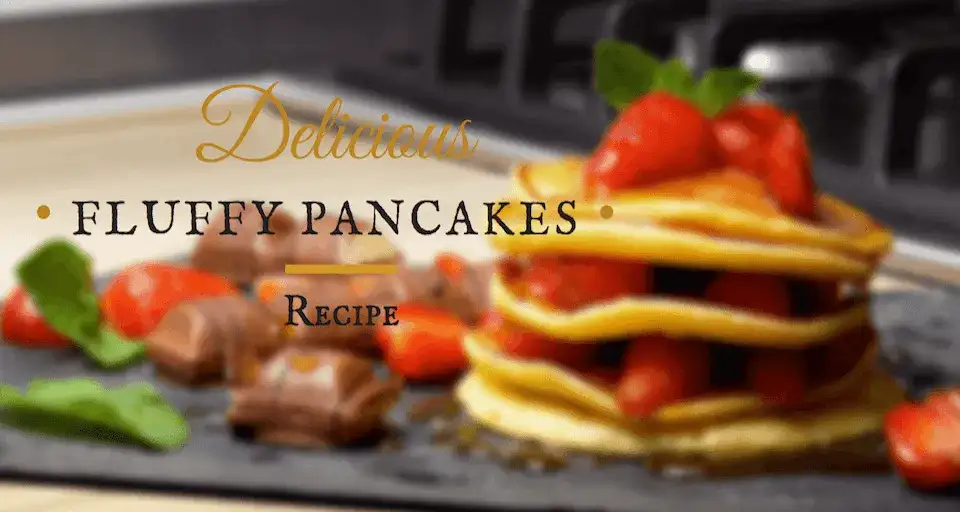 Pancakes are one of the best staples for breakfast or a leisurely weekend brunch. Having a great fluffy pancakes recipe is a good thing to have on hand for when you want some of these terrific breakfast treats.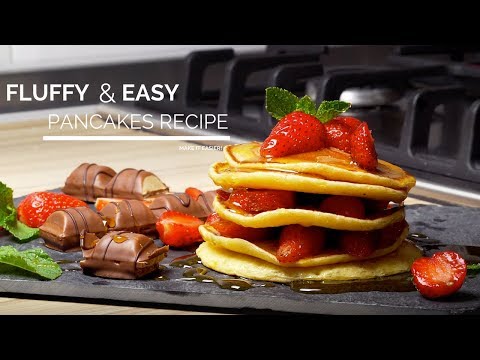 Easy Fluffy Pancakes Recipe
1 cup of all-purpose flour
1 tablespoon of sugar
2 teaspoons of baking powder
1/4 teaspoon of salt
1 egg, beaten
1 cup of milk (dairy) or plant-based milk such as almond, soy, or hemp milk
2 tablespoons of oil – ideally use virgin coconut oil for a terrific hint of coconut taste
Optional: Add a dash or two of cinnamon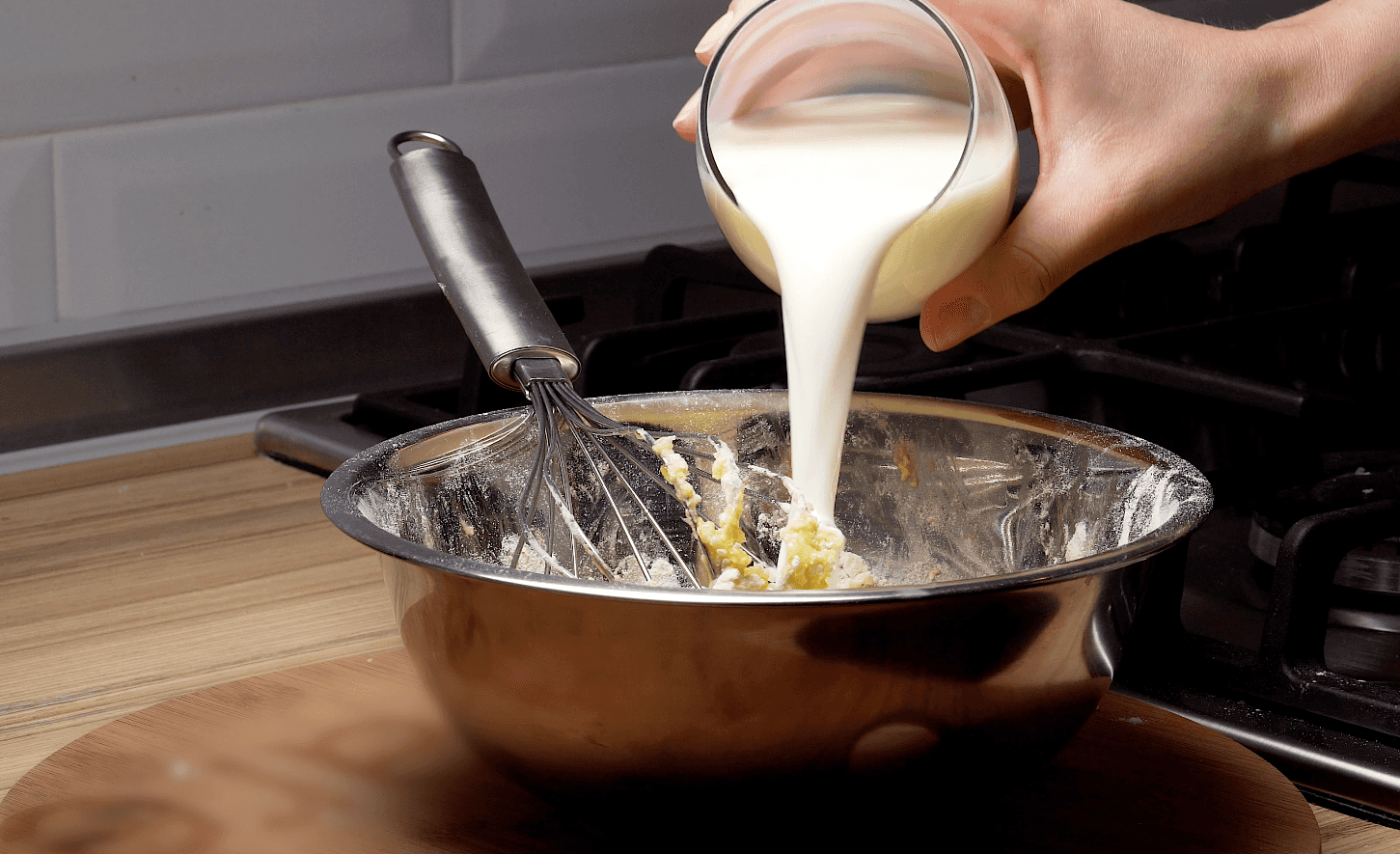 Mix all of the ingredients in a mixing bowl for your batter. Use a pancake grill or a hot pan with high heat and add a tablespoon or two of butter or ghee (see below) to moisten the pan. Put your pancake batter on the hot pan and let it bubble up a little bit before carefully flipping.
If you have never made pancakes before, the hardest part will be putting the pancake batter on the pan without it dripping everywhere and then flipping the cake without making a mess.
Our advice is to start small: Make tiny pancakes at first. Don't try to make a massive plate-sized pancake the kind of which you'd see at IHOP. Get comfortable with smaller pancakes first before graduating to flipping larger ones.
Gluten-Free Option:
More and more you will find gluten-free flour mixes at the grocery store that can be used in traditional flour. You may have to experiment to find the right amount and combination that works best.
Alternative Toppings for Fluffy Pancakes
Of course, the best thing to enjoy on your fluffy hot pancakes is some real, old-fashioned, genuine maple syrup.
Unfortunately, real maple syrup is very expensive compared to the fake kind, and it is just a lot of sugar. Here are some ideas for additional toppings for your pancakes:
1. Ghee (Clarified Butter)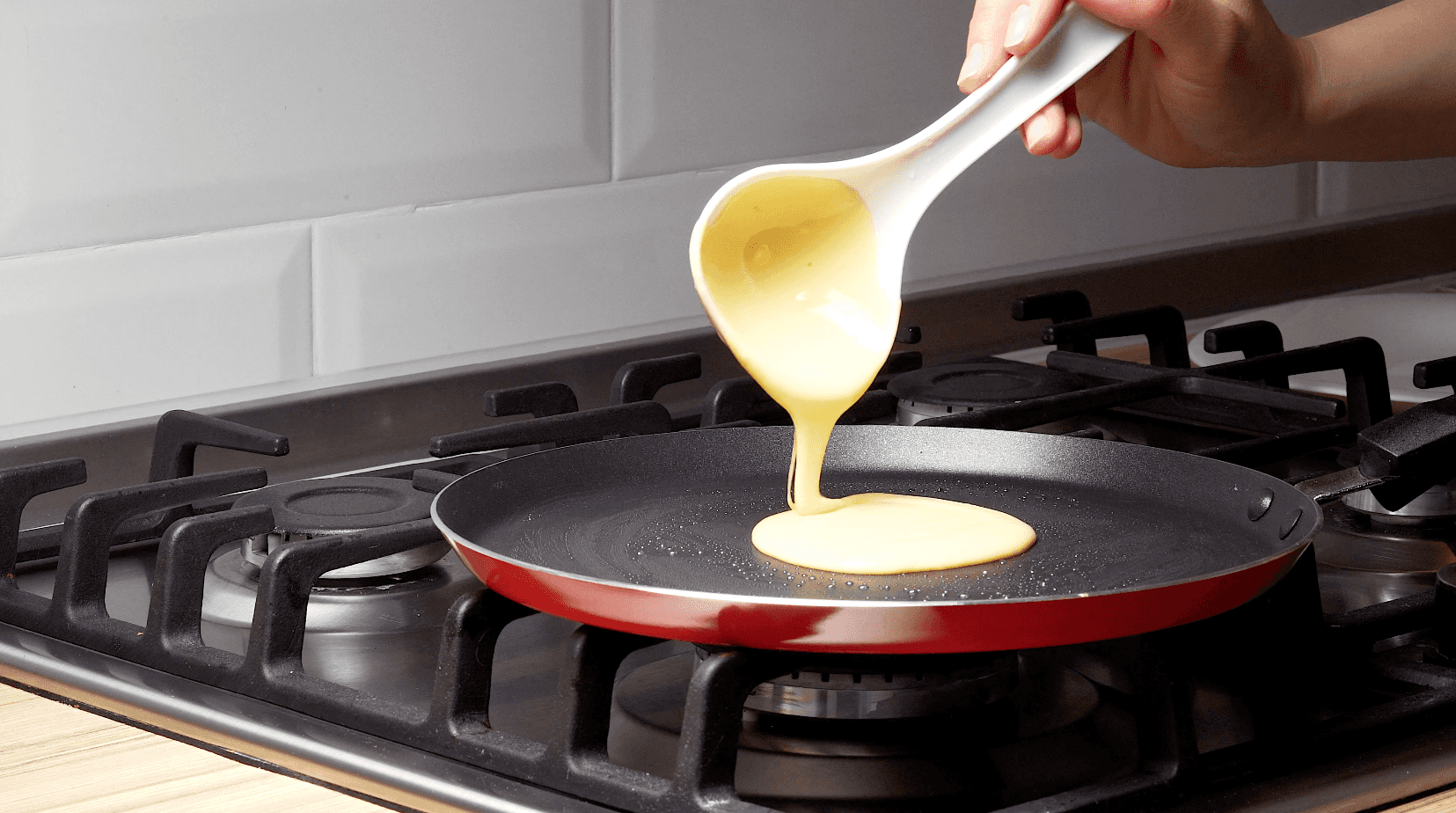 Instead of the usual butter or margarine, try ghee (or clarified butter). It has a rich, nutty taste that can really make your pancakes zing. Additionally, ghee is revered in Ayurveda, traditional Indian medicine, for its healing properties.
Ghee is now much more available in American supermarkets, although it can be pricey. You can also make your own ghee at home using unsalted butter for a lot less. Trader Joe's has ghee for a very reasonable price, though it tends to be runny and liquidy when not in the fridge.
2. Fresh Fruit
Fresh fruit is great to have on fluffy pancakes. Try strawberries, blueberries, cherries, or even melons and tropical fruit. If you want to be decadent, add whipped cream.
3. Yogurt
Yogurt is a great topping for pancakes that adds protein. Depending on your tastes you can have plain (with fruit), vanilla Greek yogurt, or even fruit-flavored yogurt.
Since we mentioned Ayurveda, we will share that traditionally in Ayurveda, fruit is not supposed to be mixed with yogurt, but then again, they say that no fruit should be eaten with other foods at all due to digestive issues. When we're dealing with fluffy pancakes, that's the time to break food rules like these.
4. Powdered Sugar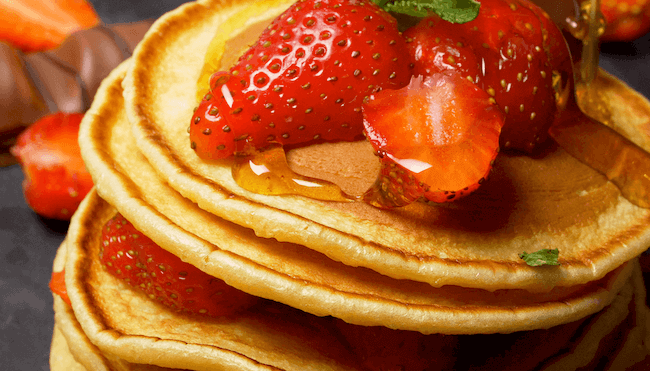 No, it's not healthy, but powdered sugar goes great on pancakes...although, speaking of, we prefer it on French Toast.
5. Nuts
Don't forget to try nuts on your pancakes. Walnuts and pecans are great additions to pancakes and are even better with some real maple syrup. Yum!
6. Cinnamon and Sugar
Why not? Cinnamon and sugar goes great on toast, why not try it on your pancakes?
Even better, try it with some ghee.
(By the way, have you ever had cinnamon and sugar on scrambled eggs? Try it! You just might like it!)
Enjoy Your Fluffy Pancakes Recipe
There is nothing like some hot homemade pancakes fresh off the griddle with your favorite toppings. You should try to have some pancakes at least once a month during a nice brunch with family or friends to really enjoy and savor life.