The Art of French Cooking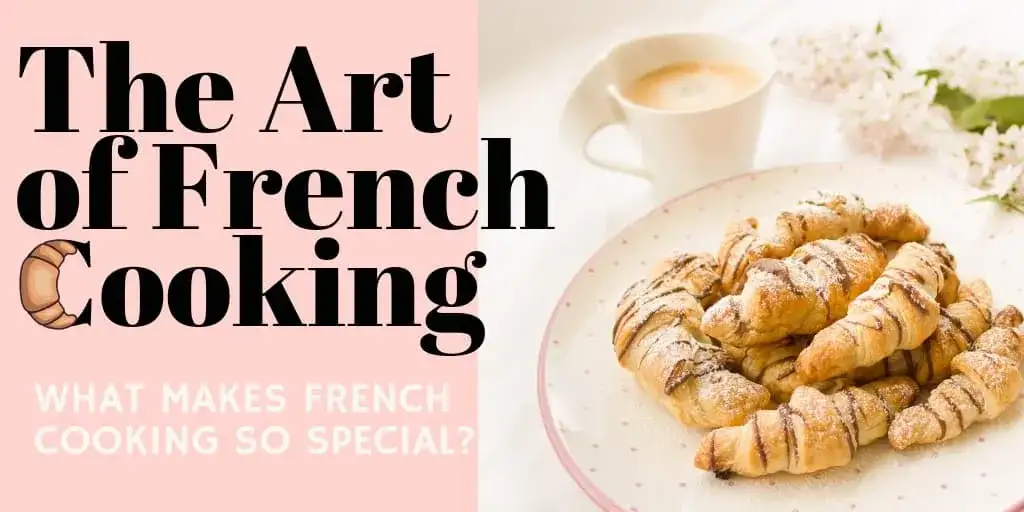 When you think about the art of French cooking, you may not know a lot. All that might come to mind is a common dish such as coq au vin. Chicken... something or other.
But you know it is good.
What makes French cooking so special?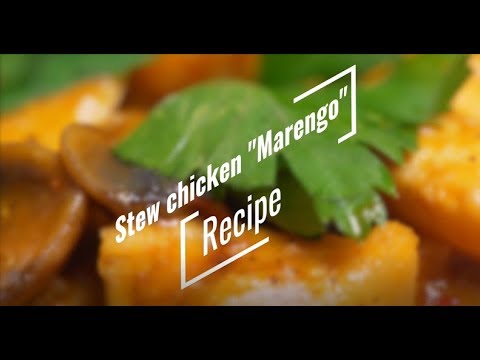 French Cooking is More Than Just Coq Au Vin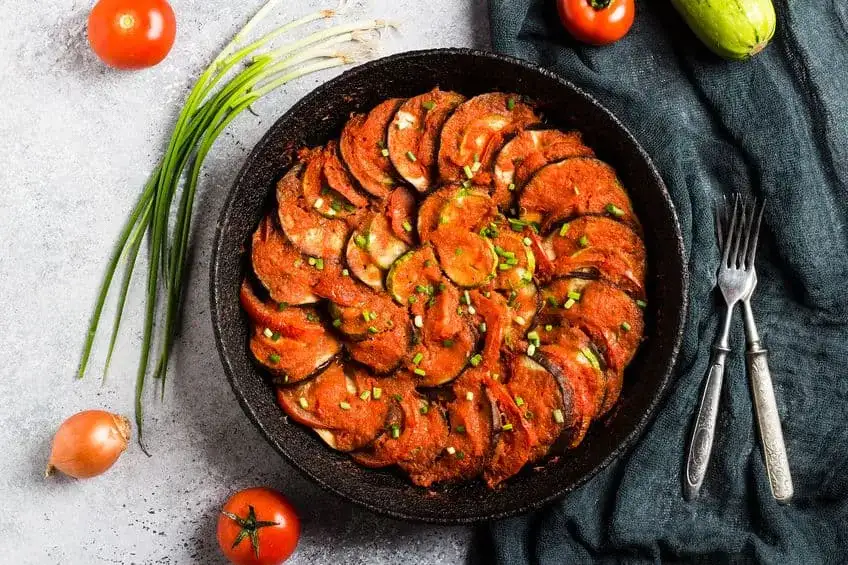 First, what exactly is coq au vin? Oxford Dictionaries defines it as "a casserole of chicken pieces cooked in red wine." It literally translates into "cock in wine" (that's cock as in "rooster").
Coq au vin is typically made with a red burgundy wine and may include mushrooms, lardons (bacon or pork fat), and sometimes garlic.
It is one of the signature dishes you will find in many French restaurants in America. Ironically, it was Julia Child, American cooking show host, who probably popularized coq au vin in the United States in her book "Mastering the Art of French Cooking."
Coq au vin does represent French food, at least on the national level, due to its richness and usage of a sauce (with wine). Sauces are deemed to be very French, and some might say, the fancier the better.
Elite French food brings to mind items such as caviar or the less than politically correct foie gras.
(Foie gras is the liver of a duck or goose that was fattened through force-feeding. It is considered to be a cruel practice by animal rights activists.)
However, much of this fancier food is not representative of French home cooking, especially from its many diverse regions. These regions include:
Lorraine
Alsace
Normandy
Sud-Ouest
Limousin
Brittany
Loire Valley/Central France
Burgundy
Rhône-Alpes
Toulousain
Languedoc-Roussillon
Provence-Alpes-Côte d'Azur
Top French Foods (Beyond Coq Au Vin)
So, what exactly is French food? We know it often involves a rich sauce and might include an exotic ingredient such as fish eggs or duck liver. Wine and cheese are definitely on the menu. (And perhaps a good crusty French bread.)
In addition to coq au vin, here are some French foods that are popular:
1. Cassoulet
This peasant dish incorporates white beans and meats such as pork or duck that are stewed.
2. Nicoise Salad
This French salad includes lettuce, boiled eggs, tuna fish, green beans, tomatoes, and olives and possibly anchovies.
3. Ratatouille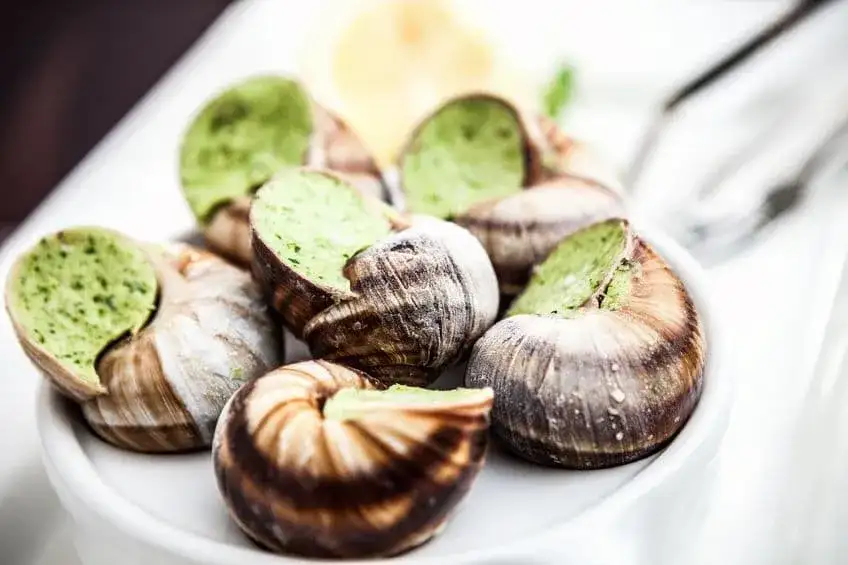 Your children may know the name ratatouille from the animated feature of the same name. However, the word "ratatouille" has nothing to do with rats (especially ones that can cook).
Ratatouille consists of stewed vegetables that are cooked in a pan on high heat and then baked in an oven. Typical ingredients include eggplant, tomatoes, onions, zucchini, carrots, and herbs such as Basil and green "Provence" herbs.
4. Chicken Marengo
Named after the Battle of Marengo, which Napoleon won in June of 1800, this French chicken dish differs from coq au vin in that the chicken is sautéed with tomato and garlic. It also gets a "garnish" of fried eggs and crayfish.
5. Jambon-Beurre
Jambon-beurre means "ham butter." If you love ham then you'll love this French sandwich with, of course, ham and butter on a baguette.
Learning How to Cook French Haute Cuisine
As you can see, many of the well-known dishes of France do not need a master chef to cook – especially ones that involve sliced ham and butter on a baguette.
However, when many think of the "art" of French cooking, they are really thinking about all those fancy sauces and elegant dinners that do require a lot of time, though, and skill to prepare.
If you want to learn to cook such delicious, fancy dishes, the best thing to do is to take some in-person cooking classes with experienced chefs. This is often available in larger cities but more difficult to find in smaller towns and rural areas.
You might consider taking a cooking vacation, one where you can learn the basics of French cooking while on a cruise or at a resort. Or, look for online classes that can teach you how to cook the French way.
Enjoy French Cooking
Whether it is a basic Jambon-beurre, coq au vin, or more specialized dish, French cooking has a lot to offer the taste buds. Enjoy!