Turkey Burger Recipe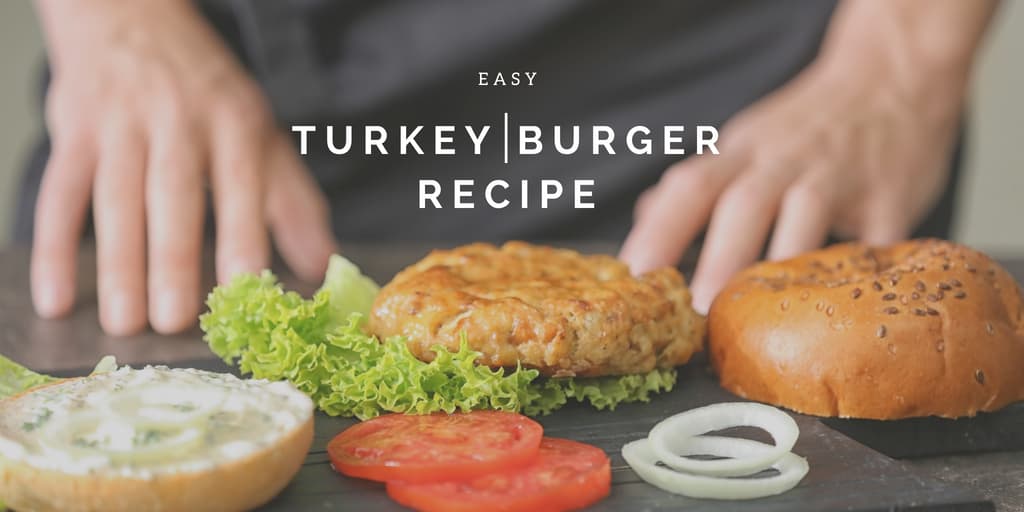 Turkey is often seen as the healthier option over red meat, thus the turkey burger was born.
The challenge with turkey burgers, however, is that they tend to be bland and boring compared to traditional hamburgers.
Fortunately, there are things you can do to improve your turkey burger.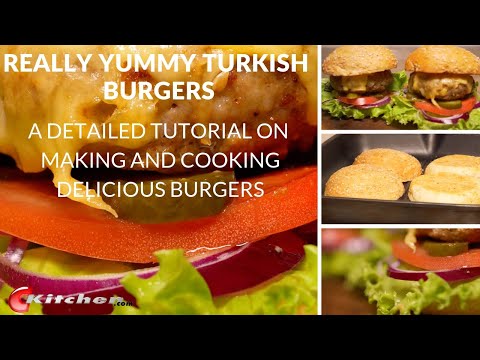 Are There Health Benefits of Turkey Over Red Meat?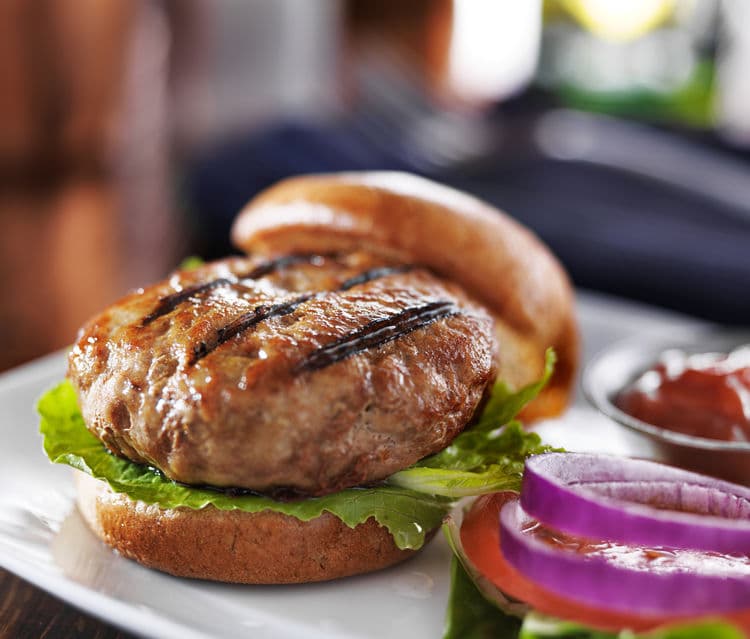 Some critics of ground turkey says it has more calories and salt while providing less protein than red meat.
This may be true of plain ground turkey that is not specifically designated as lean on the packaging. That ground turkey is typically made from the dark meat, which is higher in fat content and calories than the white meat.
Still, lean turkey may not give you a ton of benefits calorie-wise over red meat, but ground beef has some other issues such as links with colon cancer and colitis. Turkey is not perfect, however, and can have more cholesterol than ground beef.
Other Reasons to Go for a Turkey Burger
Still, health reasons aside, you may have other reasons for wanting to opt for turkey instead of beef for your burgers.
For example, maybe you aren't a full vegetarian yet, but want to avoid eating mammals in the form of beef or pork. For you, poultry may still be OK.
Or, you just got some lean turkey at the store and it was a really good price.
Generally, lean ground turkey will be cheaper than lean ground beef. These cost savings can be a few dollars, and this adds up over time, especially if you like to have burgers frequently.
Sometimes, it's just nice to have a change of pace. Maybe you have been eating a lot of beef lately, and would like to mix it up.
Or, you are having a cookout, and just want to offer a variety of options for your guests: regular beef burgers, turkey burgers, and veggie burgers.
Basic Turkey Burger Recipe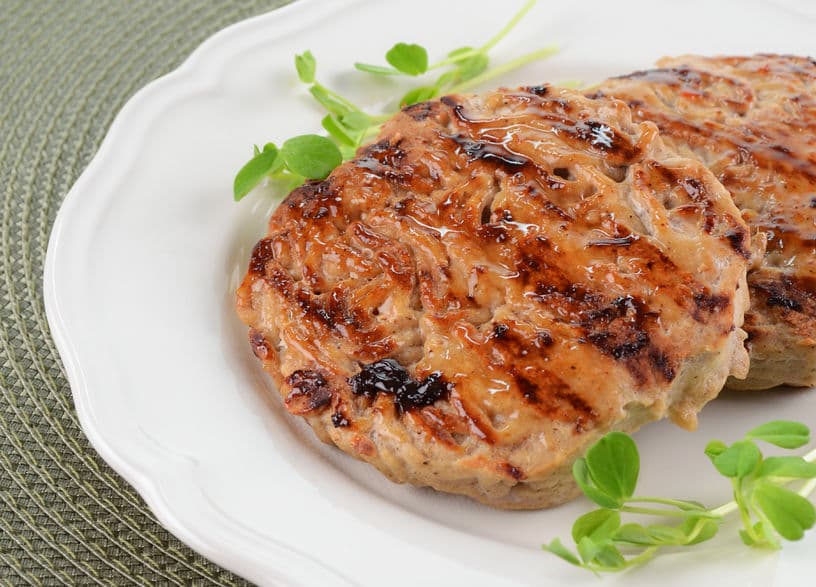 Here is a very basic turkey burger recipe that is easy to make:
1 pound of lean ground turkey
1 packet of dry onion soup mix*
1/2 cup of water
1/2 teaspoon of salt**
1/2 teaspoon of ground black pepper
*Dry Onion Soup Mix:
The typical dry onion soup mix you get from the grocery store may have some ingredients you will not want, such as added sodium or sugar. You can potentially find healthier soup mix options from a health food store such as Whole Foods. There are also tons of recipes available online for homemade dry onion soup mixes.
Or, alternatively, chop up some onions and optionally add a tablespoon or two of nutritional yeast flakes.
**Salt:
Try pink Himalayan salt for added minerals and flavor.
All of these ingredients will get thrown into a mixing bowl, where you will mix them together and mash them up to make your burgers. Either cook on the grill, in a skillet, or in the broiler.
Ways to Spice Up Any Turkey Burger Recipe
Once you have the basic turkey burger recipe down, you can experiment with adding other ingredients to making it a bit more flavorful. There are two ways to do this, of course: One is to add the ingredients to the burger itself, and the other is to add condiments and toppings.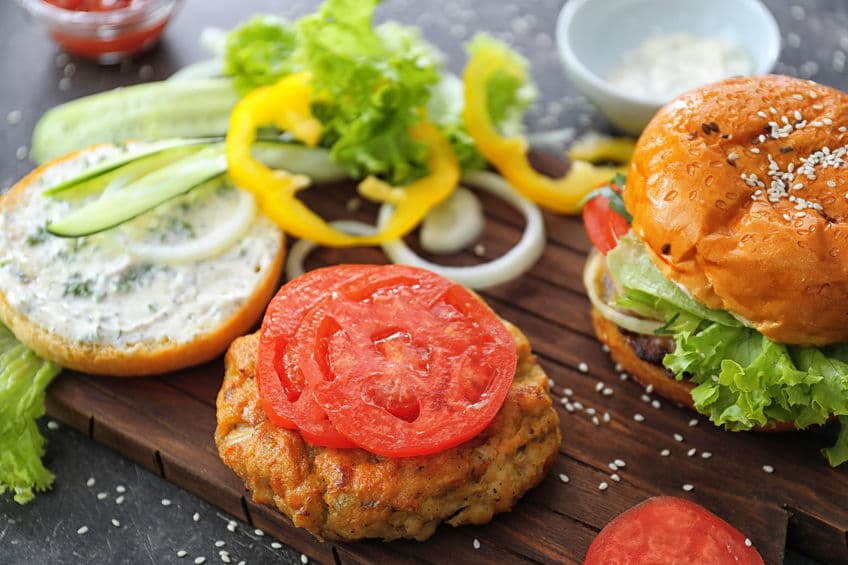 Here are some suggestions for ingredients you could try mixing in with your burger:
Italian spices such as oregano or basil for an Italian-flavored burger
Chili pepper flakes or a dab of hot sauce for a spicy burger
Curry powder or garam masala spices for an Indian-themed burger
Minced garlic
Small pieces of chopped apples
Bacon
And of course, don't forget the toppings. We love guacamole and cheese on our turkey burgers!
Try a Turkey Burger Recipe Today!
You might be wary of turkey burgers, but after trying and refining your own turkey burger recipe, you are sure to start enjoying the healthier turkey sandwich with your favorite toppings.