A Great Pizza Oven & the Perfect Cheese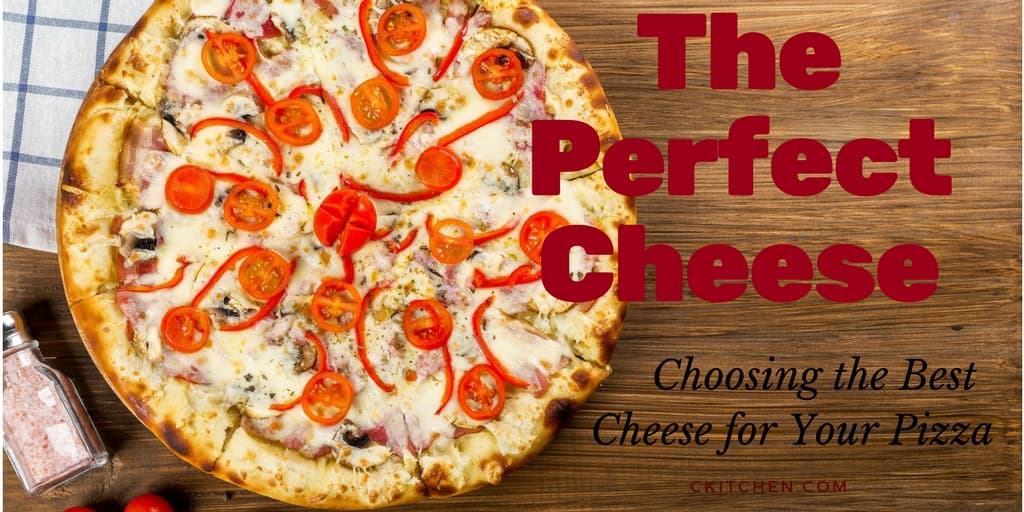 When making pizza, most people think a high-quality oven is the key to the perfect pie. There's no doubt a good pizza oven is essential to the pizza creation process. However, you also need to have high-quality ingredients.
Sauce isn't the only thing you need to focus on. Every layer of your pizza is important – from the crust to the toppings.
But one ingredient that shouldn't be taken for granted is the cheese. This is one part of the pizza that restaurant patrons really look forward to. A nice, cheesy pizza with a very lightly browned top and rich flavor is something that will keep your customers coming back for more.
Choosing the Best Cheese for Your Pizza: Try One or More of These Five
Which cheese will work best and make your pizza the best in town? Before you pop just any cheese pizza into your top-notch pizza oven, consider trying these five cheeses first.
1. Mozzarella
Also known as "old faithful," mozzarella is the number one go-to cheese for creating the perfect pizza. Restaurants around
the world, but especially those in Canada, Italy, the Mediterranean, and Mexico, use this cheese for their pizza making endeavors. It's particularly popular on the East coast and in the Southwest U.S.
What makes mozzarella so great is how it gets stringy when it melts. When your customers grab a slice of their hot pizza and see the white cheesy strings still connecting their slice with the rest of the pizza, their mouth will start watering in anticipation.
The texture and flavor of mozzarella is nice, too. It's light and creamy. Mozzarella is the perfect cheese base for any pizza, and can be used alone or in conjunction with other cheese varieties.
2. Cheddar
Cheddar cheese is not a traditional pizza choice. But more restaurants are incorporating gourmet pizzas in their menu. These range from chicken pizzas and southwest taco pizzas, to cheeseburger and bacon pizzas.
The perfect complement to these types of pizzas is cheddar cheese. It has a high melting point, so it doesn't blister easily. The sharp flavor adds a nice kick to these modern pizza styles. Plus, you don't have to just rely on sauce for your color. Orange cheddar adds a nice color dimension to the top of our pizza.
Whether you choose a white or orange cheddar, the great thing about them is that they have what's called "small elasticity." This is important because it means that the pizza doesn't blister or brown easily under the high temperatures of a pizza oven. That means your pizza will look appetizing instead of burned. And when your pizza looks as good as it tastes, your customers will definitely keep coming back for more.
Pizzas that pack on the cheddar are extremely popular in Southern and Eastern states of the U.S. In the U.K., cheddar is a more popular pizza topping than mozzarella.
3. Provolone
This cheese is second only to mozzarella in popularity. It's particularly popular on the West Coast of the United States. It's a hard cheese that pairs beautifully with mozzarella. Because it has a lot of free oil in it, this type of cheese is tolerant to high pizza oven temps, too. So, when you have customers come in for a plain cheese pizza, you can confidently top their pizza with mozzarella and provolone and not worry about blistering.

Another reason why this cheese is so popular is because the flavor changes a bit depending on its age. Batches that haven't been aged very long have a mild flavor, while those that are older tend to have a sharpness to them that can add an interesting component to your pizzas flavor palate.
4. Parmesan
Many pizzerias and Italian restaurants always seem to have a shaker full of parmesan on their tables. Or, they offer freshly grated parmesan to their patrons, and even packets of parmesan to those with To Go orders.
It's clear to see why – parmesan has an amazing flavor that compliments Italian sauces, herbs, and spices perfectly.
Because parmesan is so dry, it shouldn't be baked. A lack of oil can make the cheese brown and your pizza look burned.
Besides, using parmesan as a garnish adds a fresh dimension to your pie that makes it extra delectable.
5. Gruyere
Like the other cheeses on this list, gruyere has a high oil content, allowing it to cook without blistering. Like mozzarella, it has a nice, creamy, stringy consistency when cooked, making it a wonderful addition to your cheese toping mix.
The flavor of gruyere is also unique, so you need to make sure it complements the flavors of your toppings. It tends to start off with a sweet flavor and ends with a savory, nutty aftertaste.
Honorable Mentions – Other Cheeses to Try on Your Next Pizza
The cheeses above are great as base cheeses. You can add some others to the mix to create a flavor that's unique to your restaurant's menu. The honorable mentions are:
· Gouda
· Goat cheese
· Ricotta (perfect for calzones)
· Colby
· Edam
· Emmental
· Romano
· Local cheeses (In Sweden, for instance, a local hard cheese is used instead of mozzarella).
The Best Pizza Comes Down to the Cheese and an Awesome Pizza Oven
You've probably heard it said that a great pizza is based on the sauce. While there's some truth to that (after all, a bad sauce can totally ruin your pizza!), cheese might be even more important.
The flavors of various cheeses can add incredibly depth, sharpness, or even spice to your pizza. And isn't the gooey, stringy goodness of hot, melted cheese one of the most enjoyable parts of eating a piece of pizza?
Choose the right cheese, make an exceptional sauce, add some tasty toppings, and pop that thing in a state-of-the-art pizza oven. The result will be the best pizza you've ever made. You and your guests just might want pizza every night of the week!