5 Mexican Recipes to Spice Up Taco Tuesday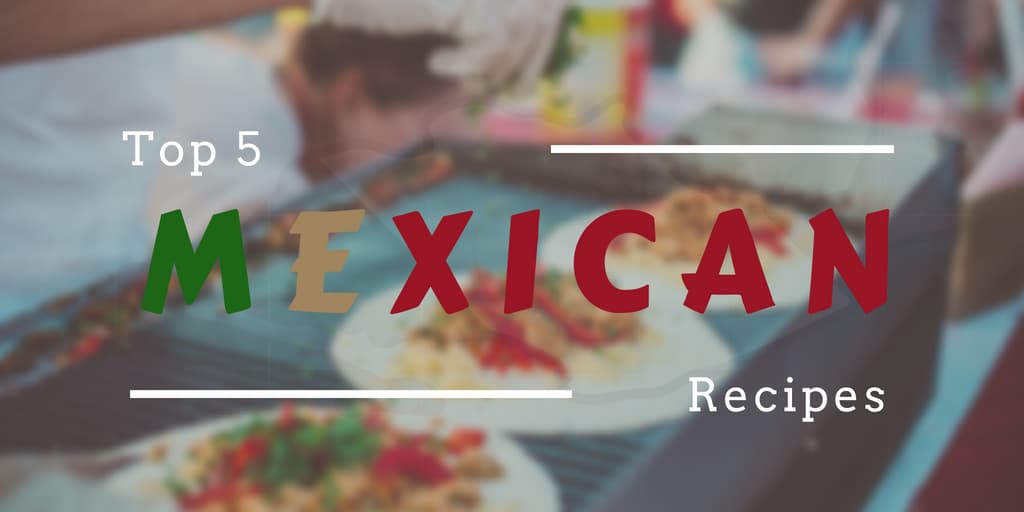 Yes, tacos are in the name, but tacos do not have to be all that make up Taco Tuesday. You can reign supreme as the ultimate Taco Tuesday monarch with a tiara of tacos and a cape of nachos by introducing your friends and family to the wide array of recipes that make up a Mexican person's repertoire and that tickle every tongue. Mix it up and make it Mexican Monday by taking advantage of the brilliant variety of flavors, spices, ingredients, and dishes that comprise Mexican cuisine. From Chile Relleno to quesadillas, and nachos to tacos, here are five recipes for Mexican dishes that will make you Taco Tuesday royalty.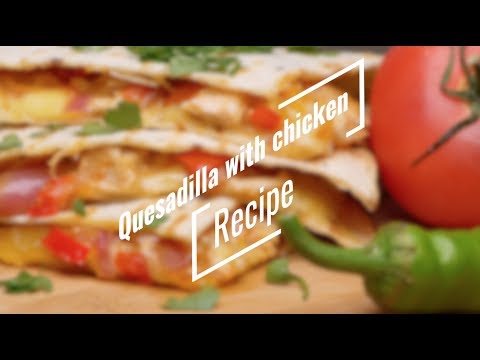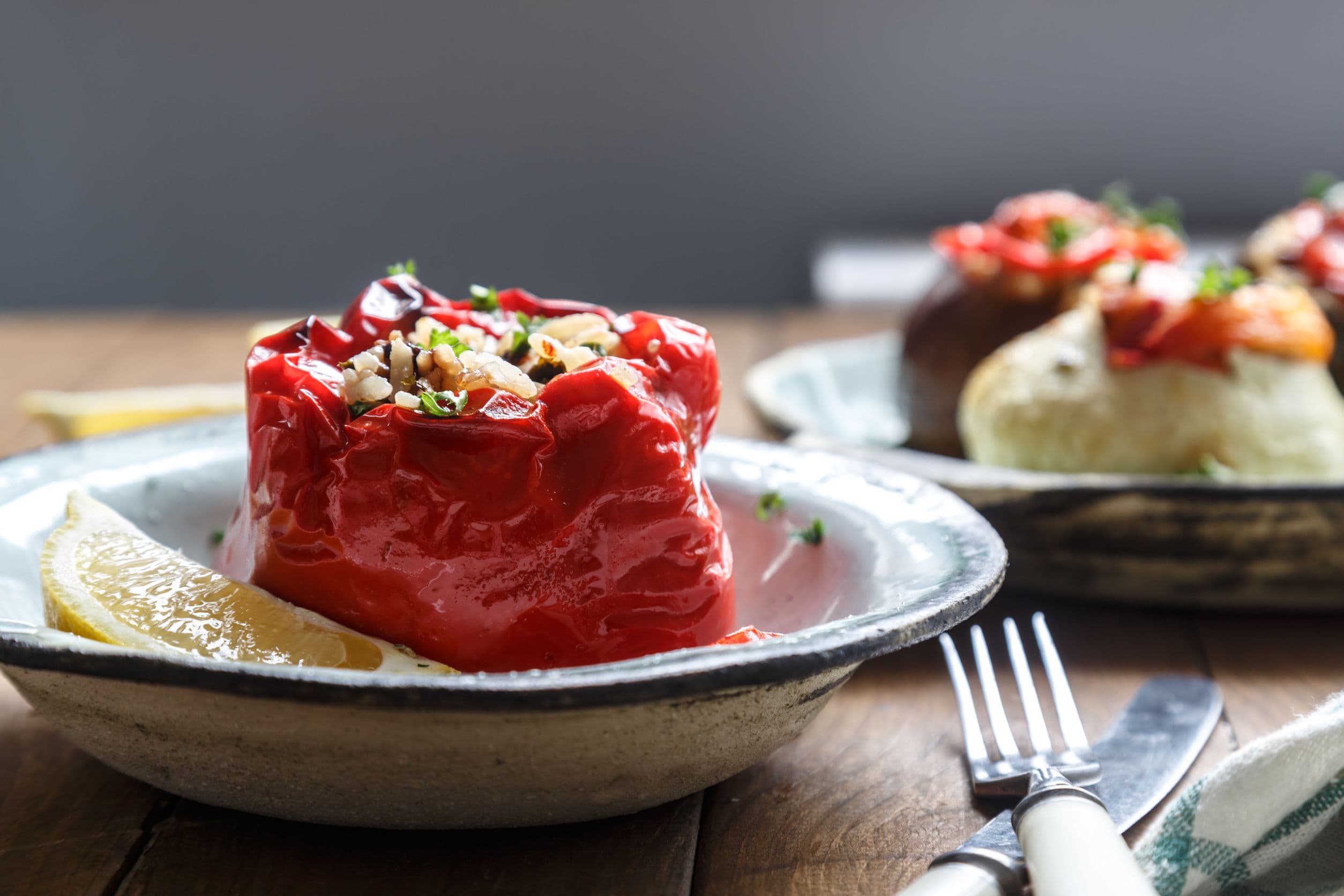 Chile Relleno is an absolute must have, especially for those with a taste for spice. Not spicy enough to cause tears and steam coming out of your ears (unless you choose to make it so!) this recipe is one for the adventurous as well. This recipe originated in Puebla, Mexico and is made of a poblano pepper, a pepper originally farmed in the city the originates this delicious dish. It is then filled with meat, like chicken, beef or pork, based on your preferences, or even cheese to cater to your vegetarian guests. After being stuffed, it is then covered in egg batter or flour and roasted or fried to form a crispy outer layer. It can be served with a variety of tomato or cheese-based sauces. Not as commonly found in the United States as some other south of the border recipes, you can impress your friends and family by serving this authentic Mexican dish at your next Taco Tuesday.
Quesadillas are a Mexican dish thoroughly popular in America. The dish's most special quality is its versatility and easy to make recipe. The quesadilla is made of tortilla on each side and filled with any array of ingredients. Common ingredients to fill a quesadilla include chicken, vegetables, and cheese in many combinations. Other ingredients and sauces can also be added on top, such as sour cream, hot sauce, salsa, guacamole, and lettuce. Quesadillas are a dish that can be made to be suited for any taste buds and are incredibly quick and easy to make. They can be toasted on the stove, backed in the oven, or even pressed in a panini maker for a simple after school snack or a whole meal.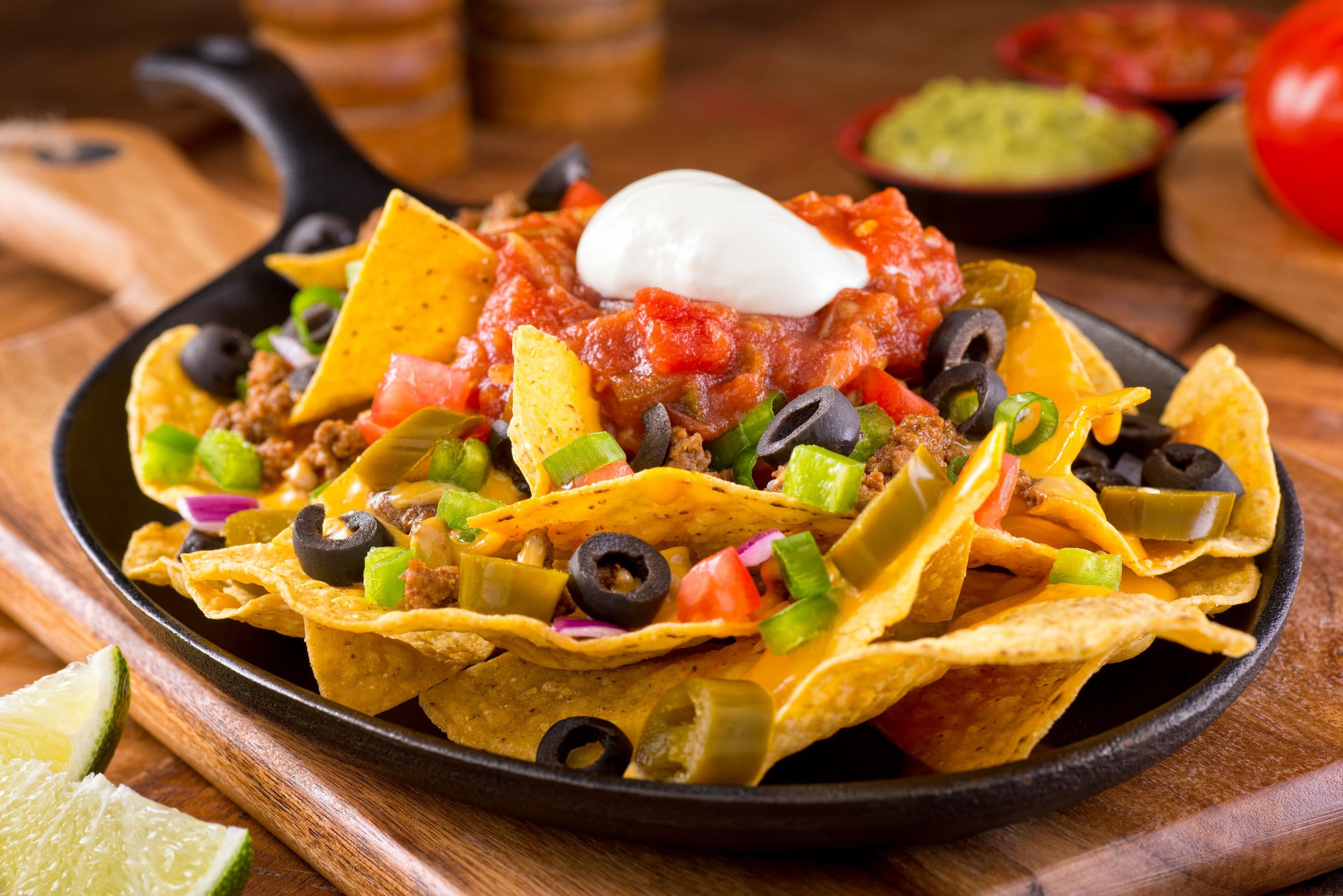 The perfect movie snack, nachos can be as grande or simple as you desire. Pair tortilla chips with warm, melted cheese for the simple snack or go all out. Create a seven-layer dip to accompany those chips, filled with refried beans, guacamole, salsa, cheese, sour cream, chicken, tomatoes, olives and/or lettuce in any combination based on your preferences. This easy to make and easy to eat finger food is ideal for a night in front of the TV.
When you do not want to pay extra for guacamole, make this Mexican recipe at home! Take an avocado, cut it in half around the pit, pull it apart, take the seed out, pull the meat of the avocado out from the skin, mash it up, and add seasoning that you prefer. Some popular adds are salt, pepper, chili flakes, lemon juice, and garlic. Guacamole is a very easy dish to personalize based on specific tastes and flavored seasonings. If you do not want to go all out with your nachos, just make guacamole to go along with your tortilla chips as a dip.
Finally, tacos! Possibly the most famous and ubiquitous Mexican dish, it is made up of the usual suspects when it comes to ingredients for Mexican food. Tacos can be made with a variety of meats ranging from shrimp to pork to steak or chicken. It can even be made with solely vegetables if needed and topped off with cheese, salsa, tomatoes, olives, and lettuce. In order to cater to everyone's preferences and get everyone involved in dinner, it is often fun to set out the ingredients with the options of hard and soft shells and let guests assemble their own tacos.