Apple Watch for Chefs and Foodies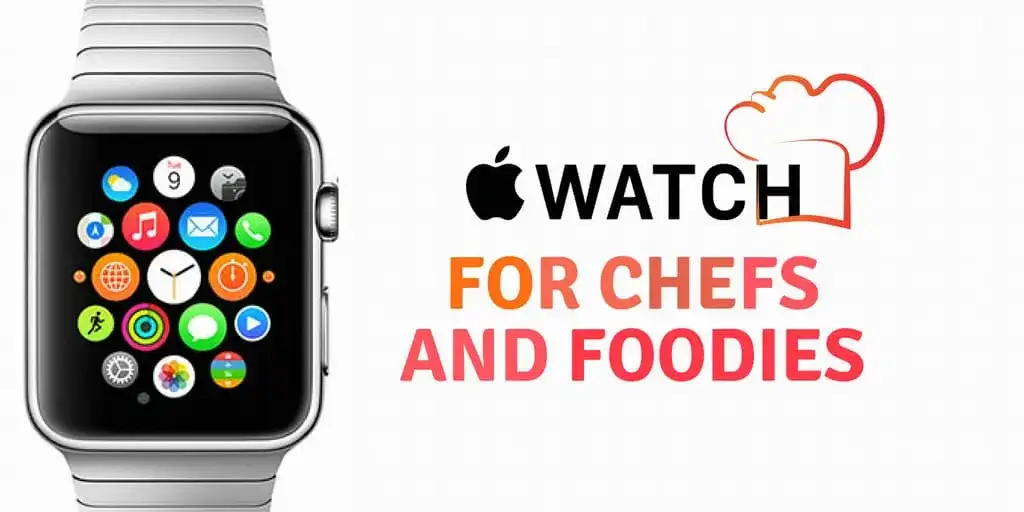 The Apple Watch has become a statement piece on everyone's arm and can quickly become your BFF once you learn about everything it has to offer.
This is especially true for aspiring chefs and foodies who love trying new foods and are always on the go.
Here, we will share a few of our favorite Apple Watch apps with you that will help you discover new foods and stay on top of your nutrition and goals.
Best App for Those in Need of Inspiration
One of the toughest parts about cooking can be discovering new and exciting recipes that will keep your taste buds guessing.
The Epicurious App brings over 35,000 recipes to your fingertips – all of which have been tested (and tasted) by publishers such as Bon Appetit, Gourmet, HarperCollins, and more.
The recipes are also accompanied by ratings from foodies like you, as well as instructional videos that guide you through the recipes and provide tips along the way.
The app also includes a Smart Timer, which will provide a countdown for any specific foods and how long they should cook.
For instance, if you are grilling a steak, you can set the Smart Timer on your watch, and it will count down until it is time to flip the meat.
Once you flip it, it will count down again until the meat is cooked perfectly.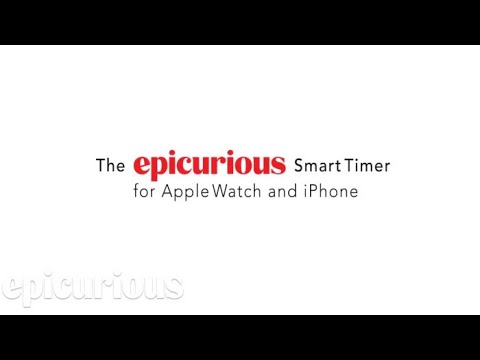 Best App for Those in Need of Recommendations
The Yummly App is a great option if you want personalized recipes sent directly to you, based on the day of the week, time of day, and season.
You can use the app to create a shopping list based on recipes you decide to use, and you can also use Siri to access anything within the app.
This makes it easy to keep your hands free for cooking!
Yummly uses patent-pending Food Genome and Intelligence technology to recommend personalized recipes based on food allergies, diet preferences, and personal tastes

Best App for Those in Need of a One Stop Shop
The Food Network In the Kitchen App is rated as one of the top recipe apps in the app store and will provide you with top recipes from all your favorite Food Network stars, such as Alton Brown, Giada De Laurentiis, Guy Fieri, Bobby Flay, and more.
The app contains over 70,000 recipes, all within different categories – from healthy to decadent.
It also features a virtual kitchen, where you can practice making recipes using tools and ingredients in a virtual kitchen, without getting your real kitchen dirty.
You can practice using different ingredients and learn the importance of following the various cooking techniques.
You will also have each of the Food Network recipe cook-along videos at your fingertips, so if you miss a step while cooking and need to go back, you can instantly do so.
Receive food facts, cooking tips, and recipes with the Daily Bites widget, as part of the homepage of the app.
Best App for Restaurant Recommendations
The ChefsFeed App works with thousands of the best food and beverage professionals to bring you recommendations on where to eat and drink in any given area.
Use the app while traveling to new places or in your current area to find hidden gems you might have never heard of or to try a certain type of cuisine.
You can pull up a map to discover the best new dishes, grab coffee, drinks, and more near you.
You can also check out reviews and forums within the app to be a part of the discussion with other foodies just like you.
Download and Go
We recommend checking out these apps whether you are looking for restaurants to try or want to get cooking at home.
The Apple Watch can become a part of your daily routine, and you can find apps that will help make your daily life easier.
When you are a foodie, you want to make sure you stay in the know about all the latest recipes and yummy foods nearby and having these apps at your fingertips (or on your wrist) will help you do it faster.
Try them out and let us know what you think!