Counting Calories on a Restaurant Menu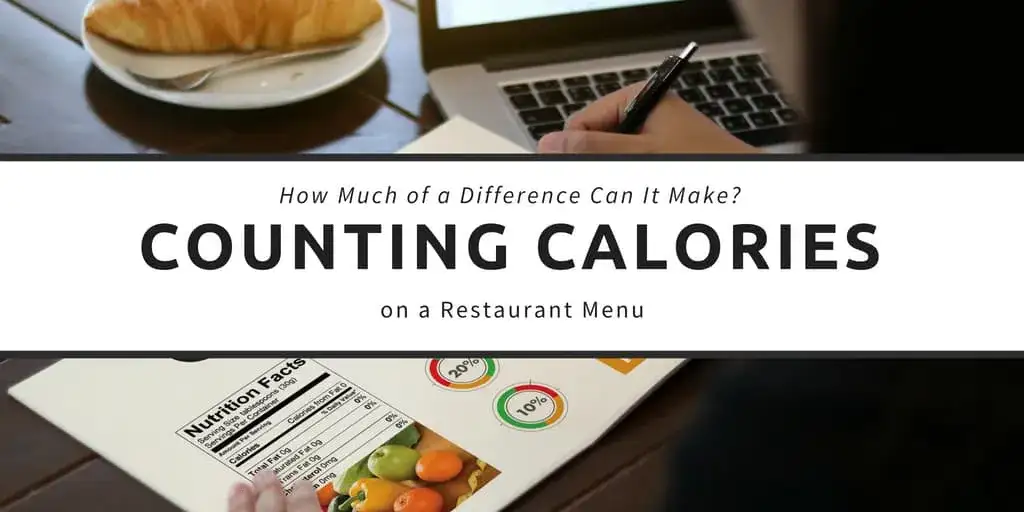 When you are following a diet or nutrition program or just want to be mindful of what you are eating, going out to eat at a restaurant can be tricky to navigate.
Cooking at home gives you the peace of mind and reassurance that you know precisely what is going into your food and how much of each ingredient is used.
When you eat at a restaurant, however, it is much tougher to know how they are cooking your food and how it is being prepared.
Fortunately, thanks to a law passed earlier this year, restaurants with 20 or more locations will be required to post their calorie counts on their menus.
We will discuss how you can use this information and what to do if this information is not available.
Importance of Calorie Counts on Menus
In addition to requiring restaurants with 20 or more locations to display nutritional information on their menus, the FDA will also require restaurants to include a reminder that calorie needs vary person to person.
This is because many people reference the 2,000 calories per day guideline, whereas calorie counts are different based on a variety of factors.
According to the National Institute of Diabetes and Digestive and Kidney Diseases, about 70 percent of adults in the United States are obese.
Furthermore, one-third of the average diet is coming from meals outside the home, which means that knowing how many calories you are consuming is more important than ever.
How Much of a Difference Can It Make?
You might think that knowing the calorie counts on menus would not make much of a difference, but it can definitely add up by making small changes here and there.
For instance, say you look at a menu and see that a sandwich is 600 calories, but that same sandwich without mayonnaise is 400 calories, so you decide to leave out the mayonnaise.
Later in the day, you eat at a different restaurant and see that a large salad with ranch is 600 calories, but that same salad with oil and vinegar dressing is 300 calories.
In that one day, you reduced your caloric intake by 500 calories by making simple swaps and if you continued making changes like this over the course of a week, you could save about 3,500 calories.
It does not have to be about restricting yourself or always choosing bland, boring foods to save calories, but small nutritional checks and balances here and there can really make a big difference when it comes to your health.
Estimating Calories Without Nutritional Information
If you are eating at a restaurant without nutritional information, it is still possible to make smart choices.
You can use an app such as MyFitnessPalto estimate the overall calories for your meal by entering in the type of meal or ingredients within a meal and making choices from there.
For instance, if you are eating at a burger restaurant and order a cheeseburger with French fries, you could enter these ingredients into MyFitnessPal: burger patty, cheese slice, white or wheat bun, and the type of fries you ordered.
The app will pull samples from similar restaurants and give you an estimate of the total calories within the meal.
From here, you might decide to have your burger wrapped in lettuce and keep your side of fries to save about 200 to 300 calories or you could order your burger without cheese.
You can still order the foods you are craving, but what matters most is having them in moderation and making small adjustments if at all possible.
Making Informed Decisions
With the FDA's ruling for restaurants to include nutritional information on menus, it can help you to make informed decisions when going out to eat.
With today's busy society, eating at home is not always possible, but having calorie and nutrition information at your fingertips makes it easier to make better, more healthful decisions.
It can also help you balance out your day – where you might decide to splurge a little more at dessert but make more mindful decisions for your other daily meals.
A more healthful future starts with your decisions right now and what matters most is what you do each day to create a strong foundation and build habits.