3 Must Taste, Must Have Autumn Drinks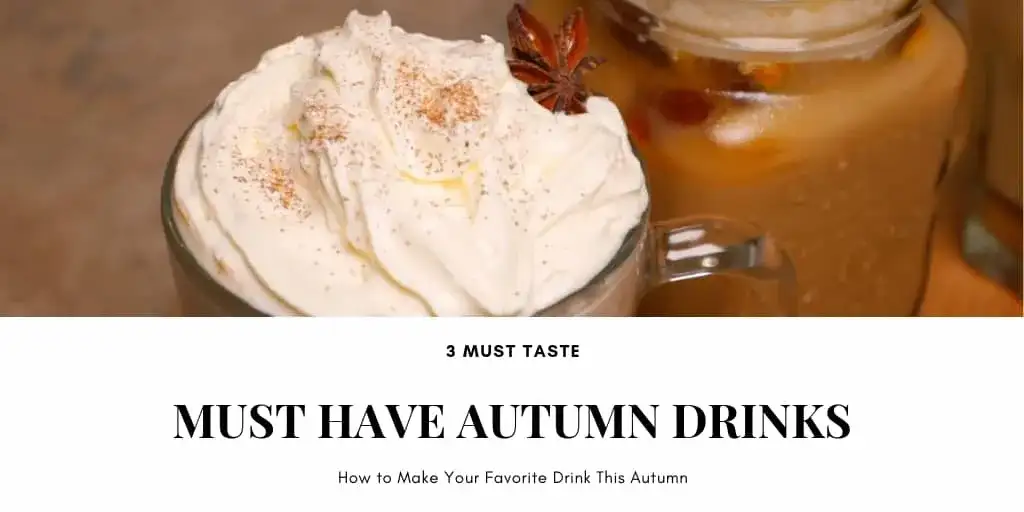 Every season has its own flavor, its own foods and certainly, its own drinks. The same applies to the season of autumn. Already you can see different décor items, colors and decorations for the various holidays at this time of the year.
So, if you want to enjoy all the healthy and flavorful food and drink options this season, let us check out some autumn drinks.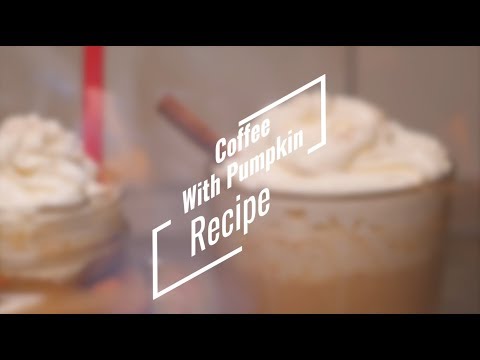 How to Make Your Favorite Drink This Autumn
Sure, summer was fun. You enjoyed all the long cool glasses to keep your rising temperatures in check. But now, it is time for something totally different.
These drinks have a little spice to get you ready for the upcoming Christmas season.
1. Pumpkin Spice Latte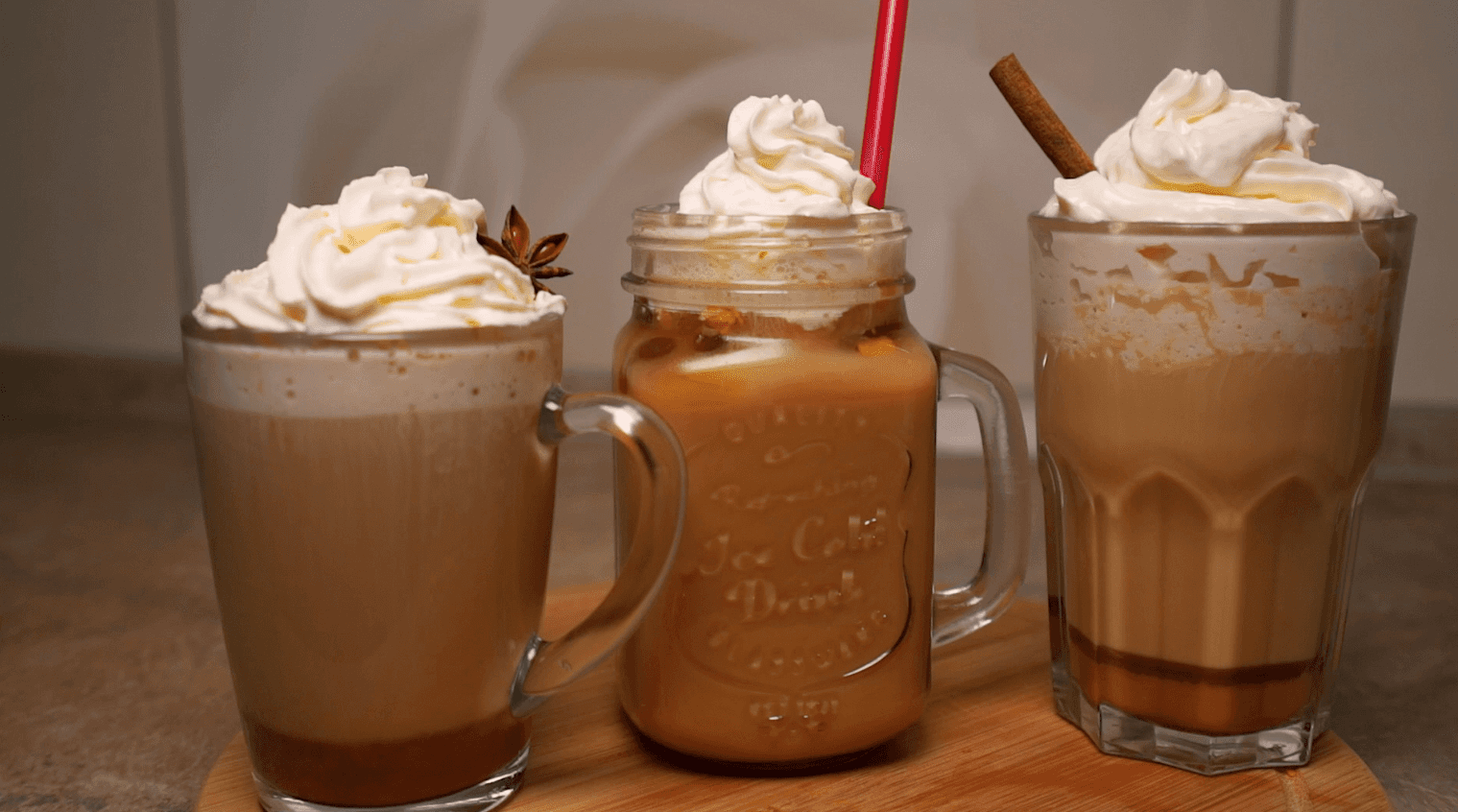 In keeping with your love of all things coffee and caffeine, you can alter your favorite latte to suit the mood of the season. And the pumpkin spice latte is just the way to do this.
To complete this easy recipe in about ten minutes, you will need some dairy-free milk or two percent skim milk.
If you have a preference for almond milk or coconut, then these can easily be substituted.
In a small pot, mix your milk with some sugar, and pumpkin puree. Leave this to boil for a few minutes. After which, you can add your favorite blend of coffee, pumpkin pie spices and vanilla.
Pour the drink into some glasses, add the whipped cream, and you are ready to sip on pure pumpkin spice latte deliciousness.
Now you don't have to wait in those long lines during this season to get your favoriteautumn drink.
2. Pumpkin Spice Frappuccino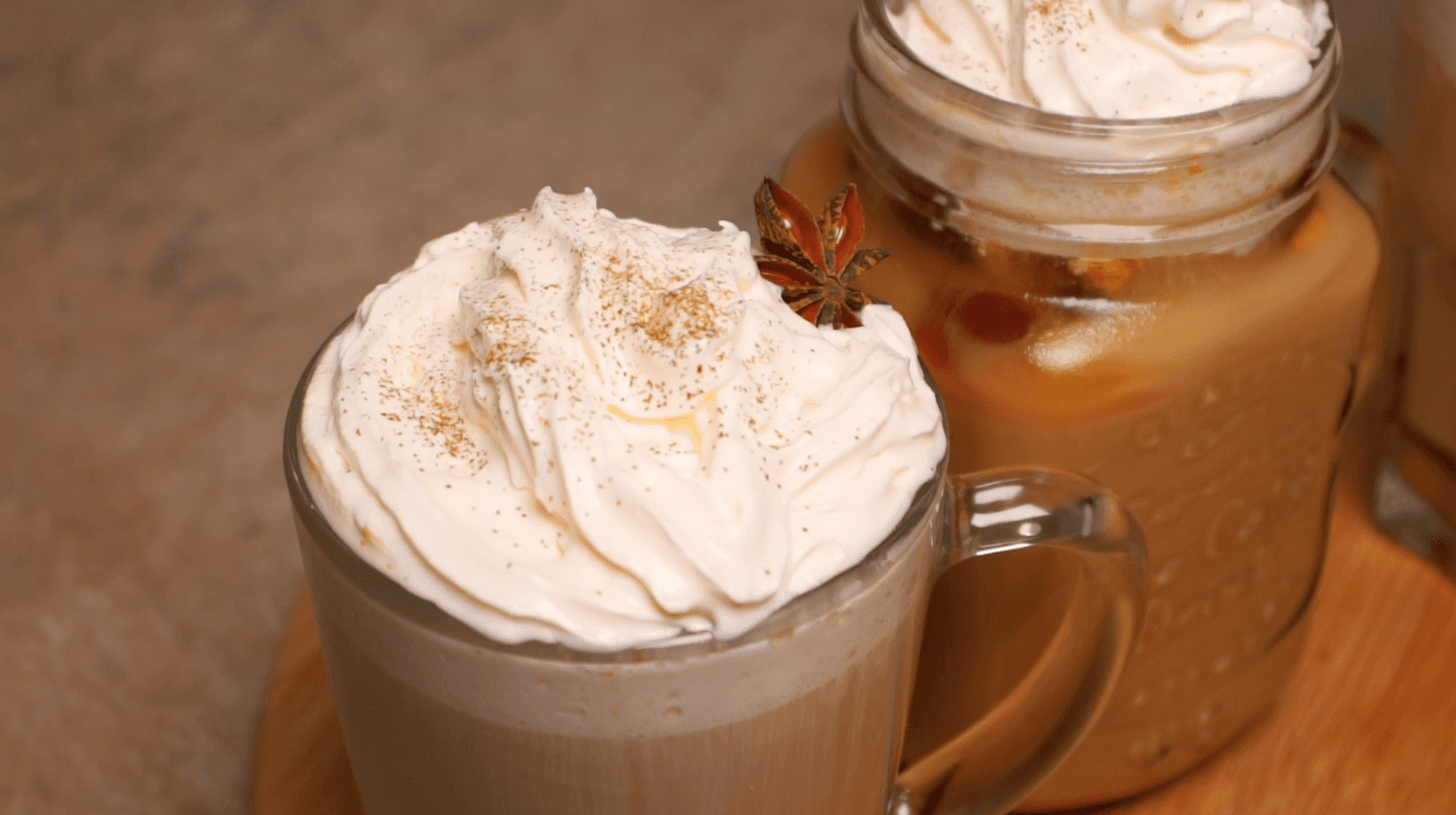 The caffeine crowd will love this drink when fall rolls in. It is just the way to celebrate the season.
Put together the following ingredients:
One teaspoon pumpkin pie spice
Two tablespoon agave nectar
A quarter cup of pumpkin butter
One cup of milk
One cup of pre-prepared cold brew coffee
From the night before, prepare your cold brew coffee. But remember to strain it before using it the next morning.
Also, you want to get some milk cubes frozen from the day before.
You can do this by combining your pumpkin pie spice with the pumpkin butter and agave nectar. Mix them thoroughly together with the milk. Then pour the contents into your tray. You can use a saran wrap to cover it.
In the morning, you can opt for a non-dairy milk over the other types. It will be a bit healthier and have a more creamy texture.
Get your blender and add as many pumpkin ice cubes as you wish. Put in your cold brew coffee as well.
Then blend until it reaches your desired consistency.
For those who prefer it to be a little sweet, add your sugar preference. This can be agave, stevia or regular sugar. When you taste it, if it is not fully to your liking, add more pumpkin butter or pumpkin pie spice to make it spicier.
After a few tries of making this pumpkin spice frappuccino, you will know exactly how to get it right the first time around.
Serve in a glass and add your whipped cream with cinnamon.
3. All-Natural Pumpkin Spice Coffee Creamer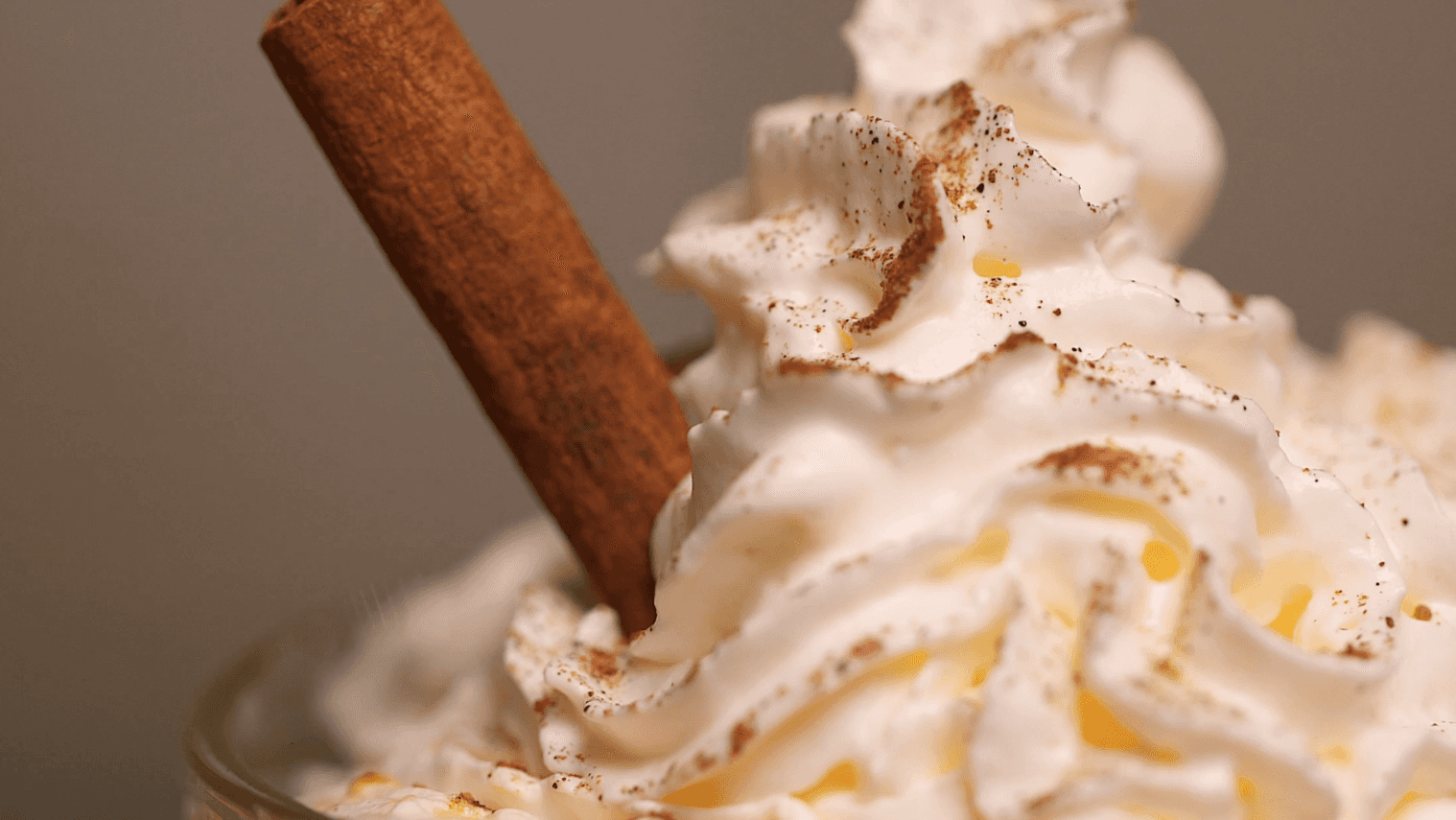 You can sample this savory treat, with under fifty calories, in no time. Overall, it will take just under ten minutes.
You will need a number of ingredients that you might already have in your fridge and cupboards.
The ingredients include a quarter teaspoon of pure vanilla extract, a quarter teaspoon of cinnamon or pumpkin pie spice, two tablespoons of pure maple syrup, two tablespoons of pumpkin puree and finally, one cup of half and half or milk.
The half-and-half will allow you to enjoy the all-natural pumpkin spice coffee creamer better. It is thicker.
But if you prefer it light, then go ahead and use the milk option.
The preparation requires that you mix together all of these items in a pan. Allow it to simmer on your stove for a few minutes. Ensure that the heat is set to medium flame. Stir the contents of your pan frequently.
After which you can serve yourself a drink or enjoy it cold later, by storing in your fridge.
Remember, the ingredients of this drink will probably settle a bit when stored in the fridge. So before you drink this, shake it up vigorously or stir again.
Quick, Easy and Delicious Autumn Drinks
As you can see, these lovely and tasty drinks are easy to prepare.
So next time your friends come over, give them a taste of your homemade, pumpkin spice latte, pumpkin spice frappuccino, and all-natural pumpkin spice coffee creamer.
When you make your own, you never have to worry about artificial flavors or colors, corn syrup, refined sugar, and hydrogenated oil.
These drinks are simple and healthy.