8 Coffee Trends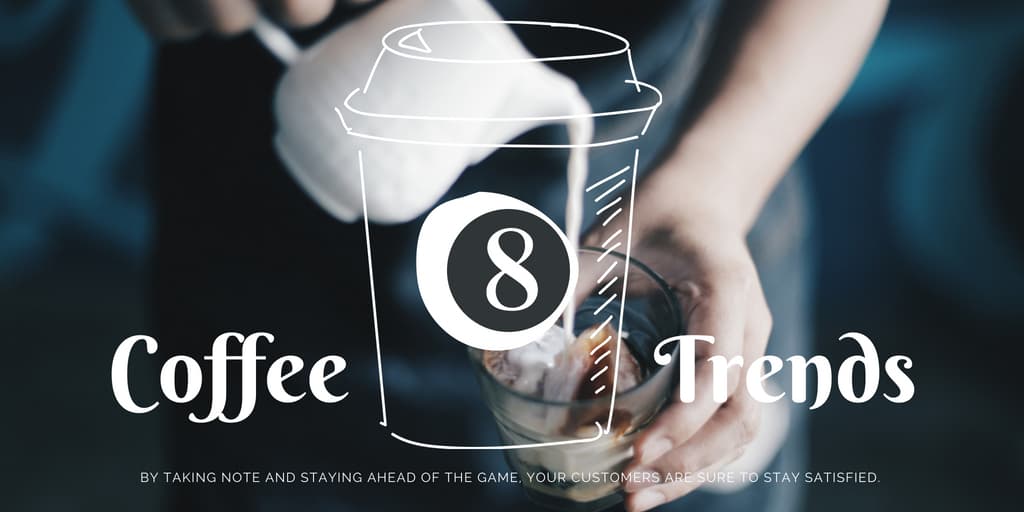 Coffee is one of America's favorite caffeinated beverages, catering to the 83% of adults in the United States who drink it on a regular basis. With any high-sales product comes the need for restaurants and marketers to keep a close eye on trends and reflect their efforts appropriately to match. Foster Frable notes 8 of these coffee trends that will impact equipment needs in his latest article in FEDA Magazine titled The New World of Coffee Equipment. By taking note and staying ahead of the game, your customers are sure to stay satisfied.
The coffee market is continually expanding. We've seen surges in growth in the coffee industry since the Starbucks phenomenon took hold in the '80s. From large-volume outputs to single-serve pods, the demands continue to grow in the industry and impact equipment needs.

Cold coffee drinks are growing faster than hot coffee drinks. In fact, cold coffee sales account for 25% of the coffee market, and that number continues to increase. While it may have been easy to brew shots ahead of time and refrigerate or pour hot shots over ice, we'll be sure to see a growth in cold-brew machines as the market evolves.

The new industry standard focuses on single-cup brewers. That is, unless you're catering to large masses or peak business hours. People like the choices that come with single-cup brewers as well as the freshness that comes with a new cup of coffee instead of an hours-old cup that sat in an insulated pot.

The majority of equipment will soon be sold rather than rented or leased.

There's a shift from coffee-roaster-supplied equipment to purchasing coffee brewing machines from your favorite supplier (like Ckitchen!). And furthermore, as we adapt to bean-to-cup brewing, we'll see that trend accelerate.

Bean-to-cup will soon adapt to self-service. People are getting the hang of using pods for their single-cup needs at home, so we'll soon see that translate to bean-to-cup brewing as well.

As machines are bought outright rather than rented or leased, we'll see more and more folks purchasing from suppliers rather than coffee vendors.

Coffee equipment will become aesthetically-pleasing. While many machines are already built with aesthetics in mind, expect that the commonality of these machines to push engineers to make more well-designed, aesthetically-pleasing products.
DAMON SHRAUNER
Sales Consultant
E Friedman Associates Inc
T: 516-882-1955
D: 712-389-6805
F: 605-782-9015
damon@ckitchen.com