Autumn in the Restaurant Menu: Delicious Pumpkin Recipes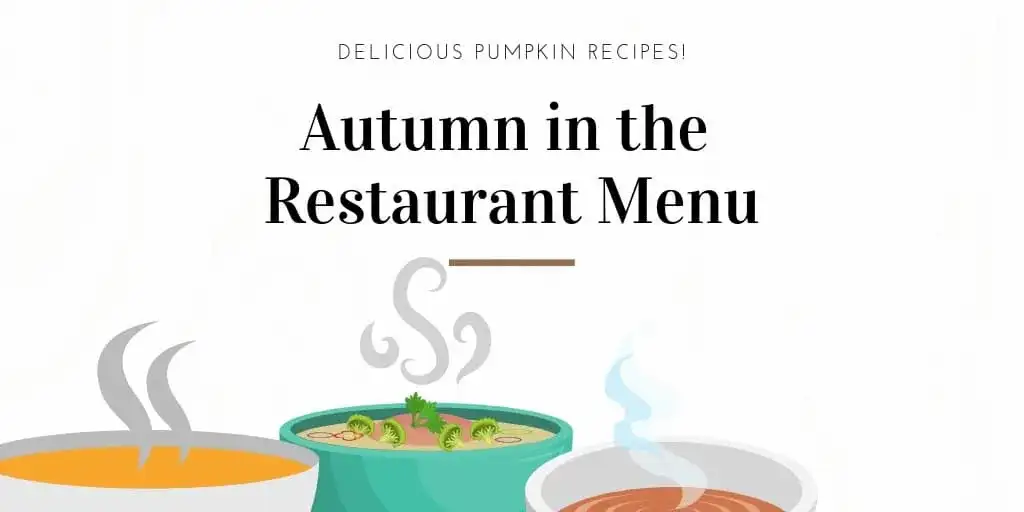 If you are looking for the best pumpkin recipes of the season, then you have come to the right place. You can never go wrong with soups and cakes.
They are typically the starting and ending of every restaurant menu.
But, 'tisthe season for all things pumpkin, and we have some recipes that will thrill you this autumn.
How to Make Pumpkin Soups and Cakes
These recipes are all simple, and you will fall in love with the tastes. Take our list of ingredients, go shopping for what you do not have and get ready to have an enriching epicurean experience.
1. Delicious and Beguiling Pumpkin Soup Recipe
As a child growing up, one of the favorite items to look forward to was pumpkin and chicken soup.
It is a very flavorful and wholesome meal.
You can add any kind of meat, vegetables or ground provisions – these include yam, chocho, potato – along with dumplings, carrots, scotch bonnet pepper, thyme, and scallion.
First, you put on a pot of water. Choose the size you wish depending on the servings you want. Traditionally, we use a large pot to feed at least three to four persons, twice.
Yes, it is that good!
Dice up two cups of pumpkin. Then slice up your chicken into small pieces, rinse with water and add to the pot. Blend the two cups of chopped up a pumpkin with water until creamy. Add this mixture to your pot also.
Allow this to boil until the pumpkin is completely mashed out and you get a creamy and bubbly broth. After about 30 minutes, add your diced up yellow yam, potatoes, carrots, and dumplings.
Allow it to boil for another 15 minutes. Then add some thyme, scotch bonnet pepper, and scallion.
The secret to this recipe is added last.
Get a packet of Grace Maggi Chicken Soup mix and empty the contents into your pot. Mix this completely in for about one minute.
Allow this to cook for another 15 minutes until it begins to thicken. You will know when it is ready because your nose will be thrilled with the smell.
Turn off the stove, allow to cool for a few minutes and serve.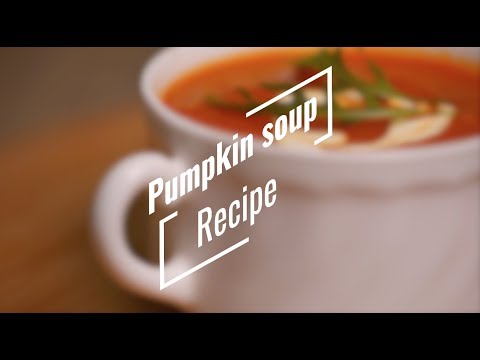 2. Tasty and Tempting Pumpkin Cake Recipe
Get ready, hold on to your taste buds and get ready to try this delicious and savory pumpkin spice cake. It is totally exquisite. This cake takes about an hour and a half to prepare.
Put together the following ingredients for your cake:
Half a cup chopped pecans
Half a teaspoon ground ginger
Half a teaspoon ground allspice
Three cups all-purpose flour
One teaspoon ground nutmeg
One-quarter cups shortening
One (15 ounces) can pumpkin puree
Three half teaspoons ground cinnamon
One teaspoon salt
Two teaspoons baking soda
Two eggs, beaten
One cup packed brown sugar
One-quarter cups white sugar
Allow your oven to preheat to 350 degrees F. Then get a cake pan about 10 inches and grease it with butter. You will then need to get your ginger, allspice, nutmeg, cinnamon, salt baking soda, and flour.
Sift them and place to the side.
Then it is time to get the white sugar, brown sugar eggs and shortening. Cream them in a separate bowl. You will do so until you get a fluffy and light texture.
Blend in the pumpkin puree and then do the same for the flour mixture.
Finally, add the chopped pecans to the mix. Once you have combined everything, pour out the cake mix into your greased cake pan.
Place your pans into the oven and leave to bake for about an hour. To test whether your cake is fully baked, stick in a toothpick. if it comes out clean, your cake is ready.
Take them out and allow your cake to cool. Then serve as needed.


Gear Up for Autumn with These Recipes
It is crazy how the internet gets flooded with all these lovely and tempting autumn recipes. But there is no avoiding it. You don't want all those pumpkins at the pumpkin farms to spoil and go to waste, do you?
Not to mention when you have craved your pumpkin, there are better ways of using all the innards and guts.
Remember, pumpkin is nutritious and makes delicious soups. You want to try as many times as you can this season our pumpkin soup recipe and pumpkin cake recipe.