Millennials Influencing the Snacking Craze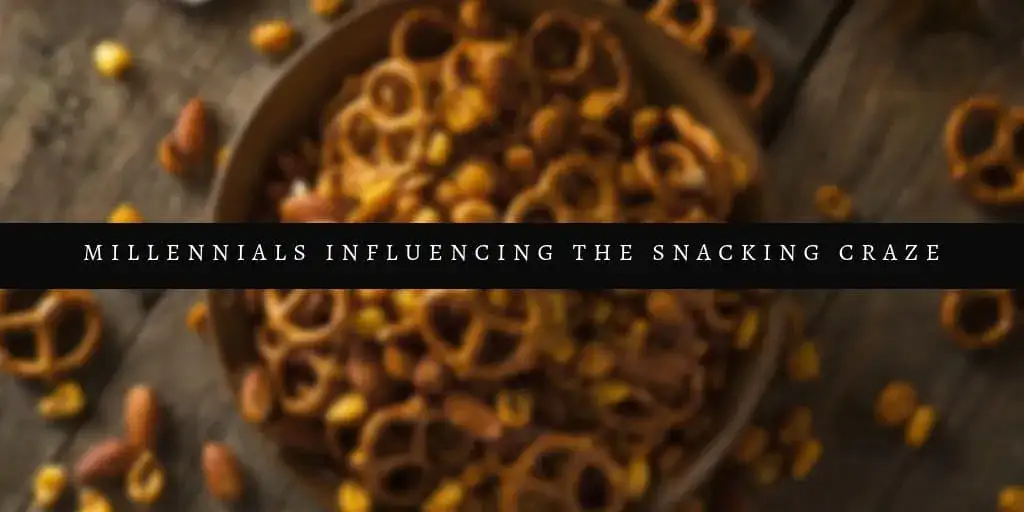 Snacking has long been a part of American cuisine. Bite-size and small portion foods help to fill out the day in between our standard meal times, and many opt to snack as a way to indulge rather than sustain. The Millennial generation has further fueled the demand for snacking options, and restaurants who choose to forego these small-portion dishes can be missing out on a large chunk of profit. Convenience and indulgence is the name of the game when it comes to snacking, and millennials are trendsetters in this growing facet of foodservice.
According to Sally Lyons Wyatt, executive vice president and practice leader of snacks for IRI, the average consumer eats about 2.6 snacks per day, and 41% of consumers snack three or more times per day. In response, restaurants are finding ways to incorporate small dishes that can be purchased as a snack-type item. Because snacking involves an aspect of convenience, making these items available to-go or as a grab-n-go purchase is the key to success.
So how are millennials influencing the market? According to Wyatt, their spending power is expected to grow by about 70% over the next five years. Millennial consumers snack throughout the day, with 36% of younger millennials snacking more frequently and 32% of older millennials bringing meals and snacks to work and school more often. In addition, Millennial consumers are specifically driving growth in the organic snacks category.
In order to make snack items more available to the market in general, restaurants and other foodservice providers should be incorporating merchandisers and other impulse-buy equipment to their establishments such as risers and display trays. Also, knowing which types of snack foods sell best is what will give you the most bang for your buck.
For instance, millennials are driving up sales in the bakery aisle, but for reasons you may not expect. Instead of traditional bakery choices like breads, millennials tend to choose other options like pitas, tortillas, and the like. In order to truly capitalize on the snacking craze, you'll also need to keep in mind the trends such as these when developing your small portion menu or snack section.
"Really understand how millennials and boomers engage with your product at home as well as away because that will allow you to be able to foster and broaden your relationship with these consumers," Wyatt said.