Consider Ice Machines Necessary Restaurant Equipment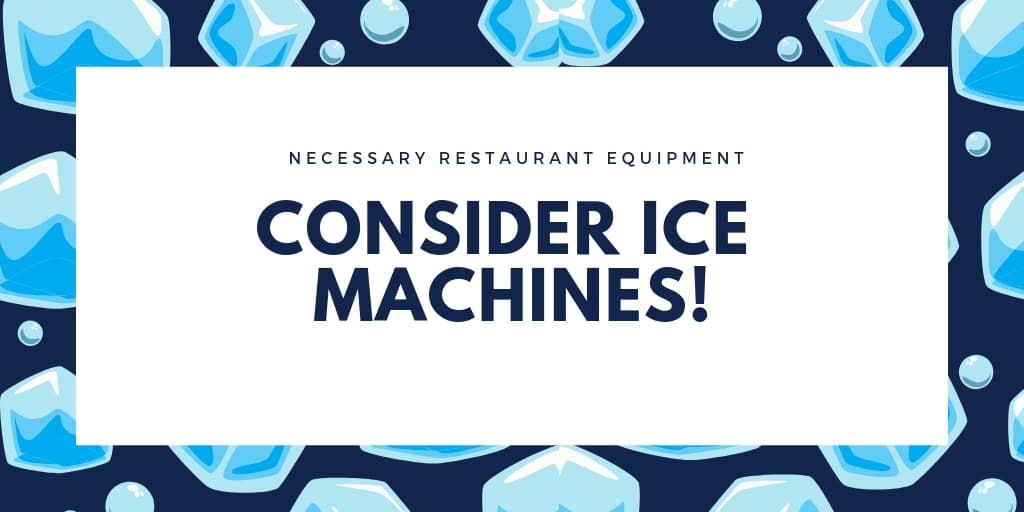 While many owners focus heavily on their food production, the beverages they serve are just as vital for success. Consumers enjoy a variety of drinks, and restaurant owners may want to provide their guests with a wide array of beverages cooled to enjoyable temperatures using ice.
The Scotsman CU2026 200lb Prodigy Undercounter Cube
Ice Machine
has the capability to produce 80 pounds worth of ice. The cube-shaped machine is easy to install. Its design allows it to easily slip under most commercial counters.
Restaurants that house
ice machines
such as the Scotsman CU2026 Prodigy Undercounter Cube
Ice Machine
are able to provide their guests with superior service. There is nothing worse than drinking a warm soda or a cocktail that has not been properly mixed up. An
ice machine
can help make sure that is never a customer complaint.
If looking for a top-of-the-line
ice machine
, the Scotsman CU2026 200lb Undercounter Cube
Ice Machine
is an obvious front runner. The ENERGY STAR device has been effectively cooling water into frozen cubes for restaurants across the United States for years. New owners may want to find out what they have been missing in terms of beverage cooling.