Convection Frying with a Combi Oven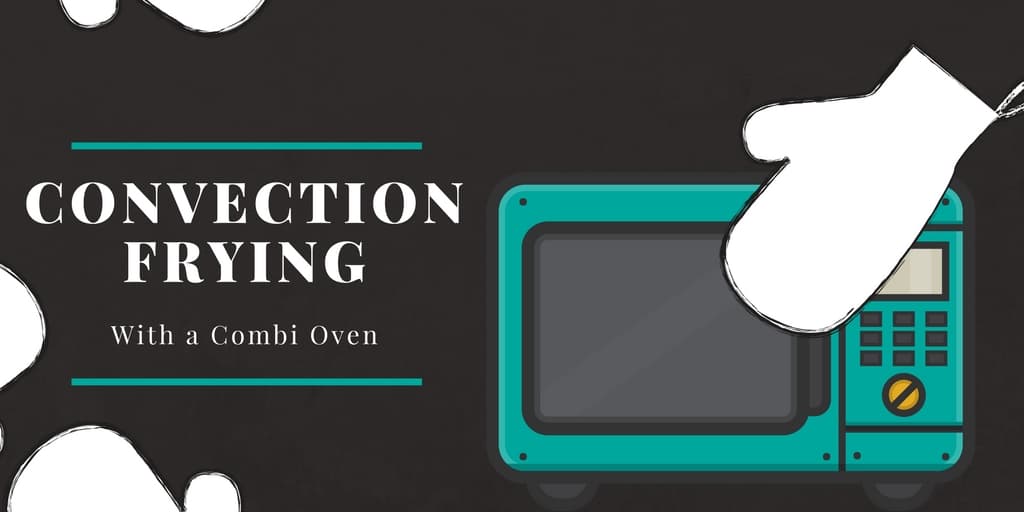 Combi ovens are a fairly recent addition to the commercial kitchen. They give chefs the ability to utilize a multitude of cooking methods; from steaming to convection cooking to a combination of both, the combi oven is the perfect solution for a kitchen working with little space but looking for variety in their appliances. Using your convection setting on a combi oven can give you healthier cooking options for your menu items.
Convection cooking appliances can be used as a sort of fryer. Rather than simply placing items directly in the oven, you prepare your cooking platter (like a roasting pan) with oils. In a sense, you've now created a frying-type environment in a convection oven. Your convection setting on a combi oven can be utilized in this way as well!
The other added benefit to convection frying is that your items aren't completely doused in fryer oil and, thus, result in a healthier version of traditional fried foods. French fries are the perfect product to use with convection frying! From Livestrong, here's a recipe to get you started:
Preheat the oven to 375 degrees F, which is about 75 degrees cooler than you would preheat a standard oven. Be sure to preheat the oven so that the food cooks properly and thoroughly.

Use a baking sheet and spread the French fries in a single layer on the pan. Baking sheets are more effective in a convection oven because the heat circulates on the flat layer, while a deeper pan would block the heat. You also will not need to flip the fries in the convection oven as the heat is circulating and cooking the food thoroughly.

Bake the fries for between 14 and 18 minutes. Check the French fries about five to 10 minutes before the suggested time frame. If you like your fries to be softer, you will want to take them out of the oven earlier, but if you want crispier fries, leave them in the oven past the suggested time frame.
Tips
Spray the pan with a nonstick spray so that the fries do not stick to the pan.
Try different types of salt, peppers and spices to season the fries to your liking.
Baking fries provides a healthier option than frying. You can make your fries even healthier by opting for homemade sweet potato french fries. As well, leaving the skin on will provide additional fiber and nutrients.
JENIFER AQUINO
Sales Consultant
CKitchen.com
E Friedman Associates Inc
T: 800-555-0666 x 1975
D: 516-882-1975
jenifer@ckitchen.com