Pushing Your Full-Service Restaurant to Full-Throttle!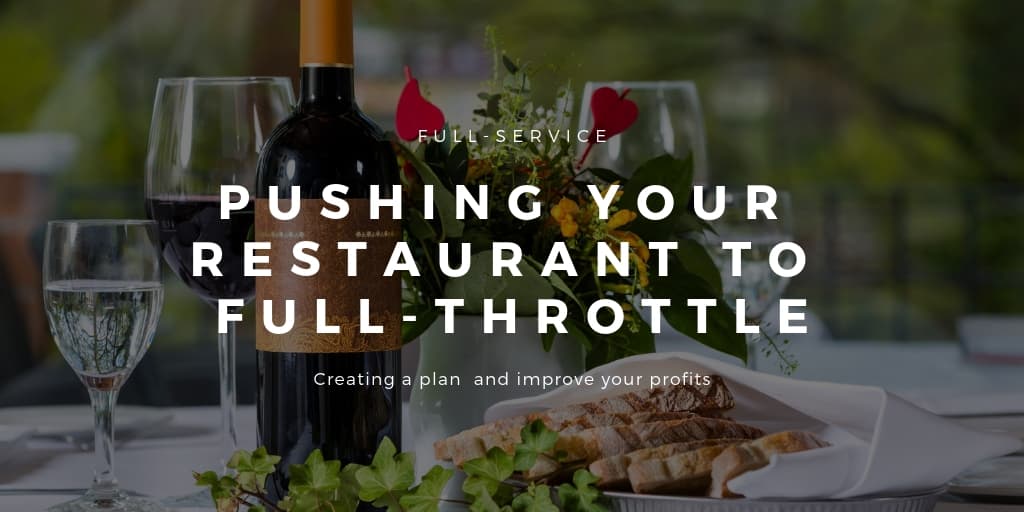 Fast-casual and full-service restaurants have been head-to-head for some time - with fast-casual stealing many sales that may have originally belonged to their counterpart. Full-service restaurants need to take back their customers by utilizing ingenuity. There are a few key areas of focus when creating a plan to save your full-service restaurant and improve your profits.
Refresh Your Decor
It may seem like something you'd put on the backburner, but decor is a huge part of customer experience. Indeed, it's a large part of what sets the ambiance of the meal, and it's also what sets much of the full-service restaurant's overall feel apart from their fast-casual competitors. Customers go to a full-service restaurant looking for more than just a quick meal. In fact, if that's what their intentions were, then they'd simply head to a fast-casual establishment to 'get the job done'. With full-service, you invest the extra time, effort, and money into making your restaurant one-of-a-kind. Simple touches like vases, wine holders, and decorative table linens can make or break the atmosphere. Along with the menu, creating a contemporary ambiance will be vital to growth. The consumers' perception of the overall dining experience are strongly influenced by décor and atmosphere.


Revamp Your Menu
As if we haven't harked on this enough, a new study from Chicago-based Technomic confirms that a fresh menu is the key to gaining back your customers and your profits. "Revamped menus include the integration of healthy and seasonal fare and more customization opportunities," says Sara Monnette, Technomic's senior director, consumer insights and innovation."Chains will replace 10 menu items with one base item that is customizable in 10 different ways." Consider different cooking methods as well as trends and new recipes to get a well-rounded and well-designed menu in place.


When it comes to full-service restaurants, customer perceptions are influenced by both the decor as well as your menu. Capture potential patrons and increase customer base growth by capitalizing on what they demand!