Buffalo Or Zesty Sauce Can Be Added To Anything For A Tangy Kick Of Flavor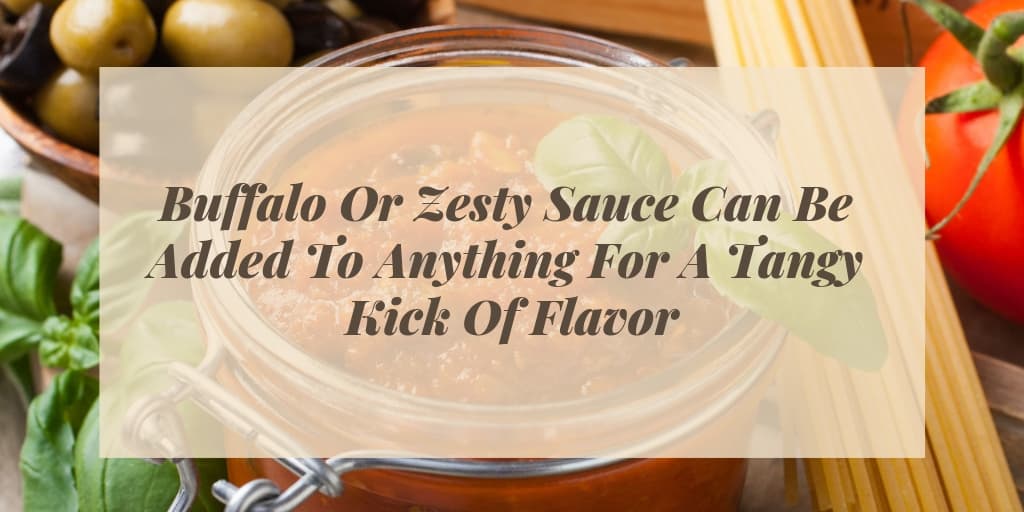 Though it is uncertain when buffalo sauce was invented, all signs point to the city of Buffalo, New York as the home of this tangy sauce. This is due to the popular dish of chicken wings that are fried and then coated with a tabasco and vinegar-based sauced - more commonly known as Buffalo wings. The meal has become synonymous with events such as bar crawls and football games, and remains extremely popular in the United States today. If a chef is looking to spice up a menu or specific dish, he may consider using buffalo sauce to create a fantastic blend of flavor.
Though chicken is normally the meat that buffalo sauce is slathered on, there are many other items that can benefit from a splash of spicy flavor. These include liquid items like soups and broths as well as heavier fare like mashed potatoes or vegetables. If you don't have the ingredients on hand for homemade buffalo sauce, the best choice of premade marinade is Frank's Red Hot sauce, which is essentially a slightly milder form of tabasco.
Restaurant equipment like the Adcraft DF-12L/2 Fryer can be used for traditional fried chicken wings or less common items like french fries with buffalo gravy. Get creative - there is no harm in incorporating buffalo sauce with unusual food - you might be surprised at how good it tastes.