Can You Put A Commercial Range In A Home Kitchen?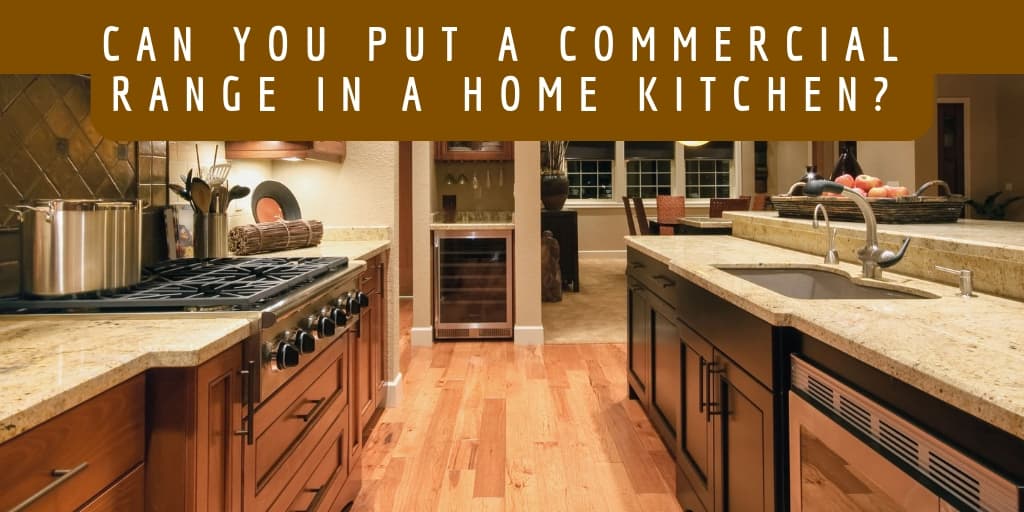 There are many reasons that the culinary-inclined may wish to install a commercial range within a home kitchen. In the first place, they're shiny and impressive looking. In the second place, they enable you to create superb quality dishes by letting you reach and maintain exactly the temperatures needed for many complex recipes. In the third place, nothing screams "real chef" like a real, top-of-the-line quality range in the kitchen.
But is it possible to have a functioning commercial range in your kitchen? The answer is a conditional "Yes."
While you can have a commercial range installed, it means ensuring it's installed in accordance with commercial building codes. In most cases, this will simply mean a visit from your local building inspector to verify requirements. You may also need to invest in a separate hood.
One thing homeowners should realize is that manufacturers may void warranties on commercial equipment that's installed in private homes. You should also consider that the space requirements of a commercial range are more than a traditional one, and plan accordingly.