Creative Valentine's Day Dishes for your Restaurant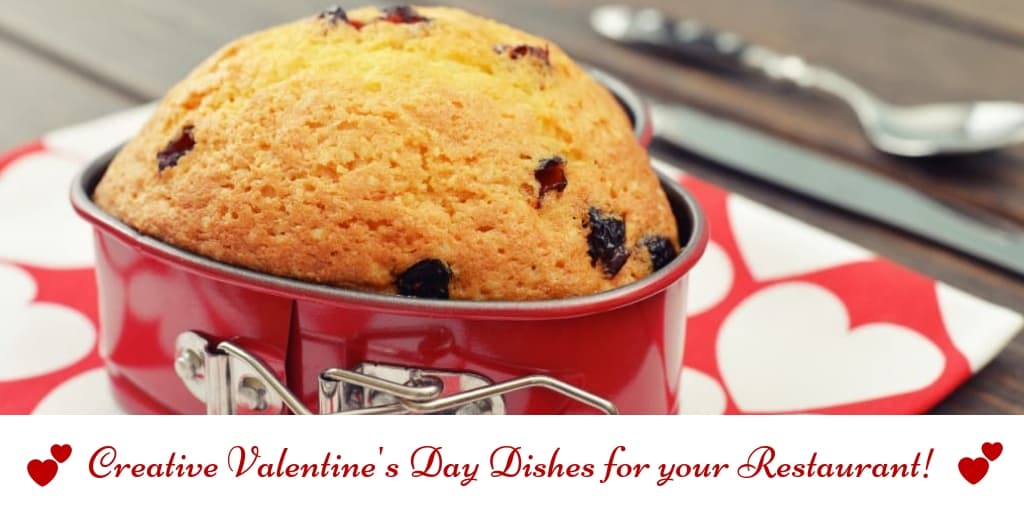 February is right around the corner, and Valentine's Day lies therein. With the lovers' holiday comes a barrage of marketing gems, and restaurants can capitalize on these promotional items as well to gain the most profit during the season! It might seem that the most obvious route for restaurants is to market a specialized dinner for the holiday evening, but many forget the profits that lie in chocolates as well. While Valentine's Day's roots harken back to Roman times, historians are unsure of when chocolate started its association. Regardless of its beginnings, restaurants can now reap the benefits of specialized chocolate products on Valentine's Day!
When considering what to add to your menu or emphasize on Valentine's Day when it comes to chocolate, you can break it down into different dish types to get your creative juices flowing. Here are a few ideas to start:
Hot Chocolate: This beverage is a classic, and there are many ways to spice it up for Valentine's Day! Consider heart-shaped marshmallows to add a festive touch to this traditional favorite.

Savory menu items: From chocolate mole for your Mexican lineup to chocolate coffee sauce on steaks, there are many ways to turn a savory dish into an extravagant chocolate version for the holiday.

Chocolate alcoholic drinks: From chocolate martinis to mudslides, there are literally hundreds of chocolate beverages to make at the bar. It's the perfect mix of an adult night out and chocolate desires!
Of course, at the end of the day, you won't want to forget to make simple chocolate pieces as either an after-dinner complimentary touch or as a to-go item. To showcase these items, you'll want to stock your display case and ensure that the temperature is maintained properly. A specialized chocolate and confectionary display case is the best option in this case and can benefit your to-go desserts year round!
JENIFER AQUINO
Sales Consultant
CKitchen.com
E Friedman Associates Inc
T: 800-555-0666 x 1975
D: 516-882-1975
jenifer@ckitchen.com