Evaluate Your Options When Choosing To Open A Restaurant Or Culinary Establishment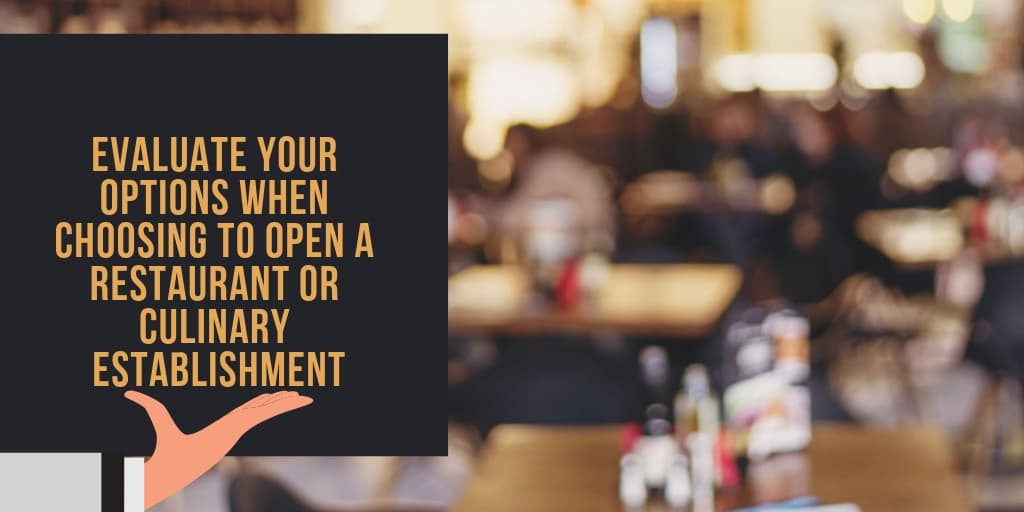 Many people dream of opening their own restaurant one day, but very few actually sit down and plan out how to reach this goal. Renting commercial real estate, purchasing restaurant equipment and hiring employees all require extensive preparation to ensure that actions remain within legal boundaries. Managing finances is also key, because exceeding an operational budget may mean the entire project never gets off the ground. If you are considering opening your own establishment, keep a few of the following tips in mind.
The Bellingham Herald claims there are three different ways to start a restaurant - purchase an entire franchise, buy out an existing local establishment or renovate a former location into something entirely new. For those with limited capital, the last option is the most realistic, since foreclosed properties are often listed at discount prices due to backlogs of property tax or other problems.


If you decide to renovate a new location, your first step should be to evaluate abandoned or empty sites. However, you must be aware of the potential risks of snatching up a foreclosed property and ask all of the important questions. The most critical of these is figuring out why the previous restaurant closed - did the location or building negatively impact the business? This can be determined by talking to neighbors and nearby businesses. Public tax records may also help, as they can reveal any tax or financial discrepancies.
Next, you must procure quality restaurant equipment for your new kitchen. Depending on the cuisine you with to provide, this may differ slightly, but there are a number of commercial ranges that should be a staple of any modern kitchen. For example, the Garland/US Range 36ER33 36E Series Range has two reliable burners, a polished cooking surface and an industrial oven underneath the sturdy frame.
Once you have purchased the relevant restaurant supplies, you may now wish to start organizing your business model. It is during this time that you should consider approaching a partner to help monitor daily operations - it is much easier to keep tabs on employees, finances and property management with two people instead of one. Plus, if the entrepreneurship folds, you'll only wind up fronting half the cost.
With the right location, quality restaurant equipment and an intelligent business partner, the average person may open and operate an establishment that provides superior food and service.