Understanding Stainless Steel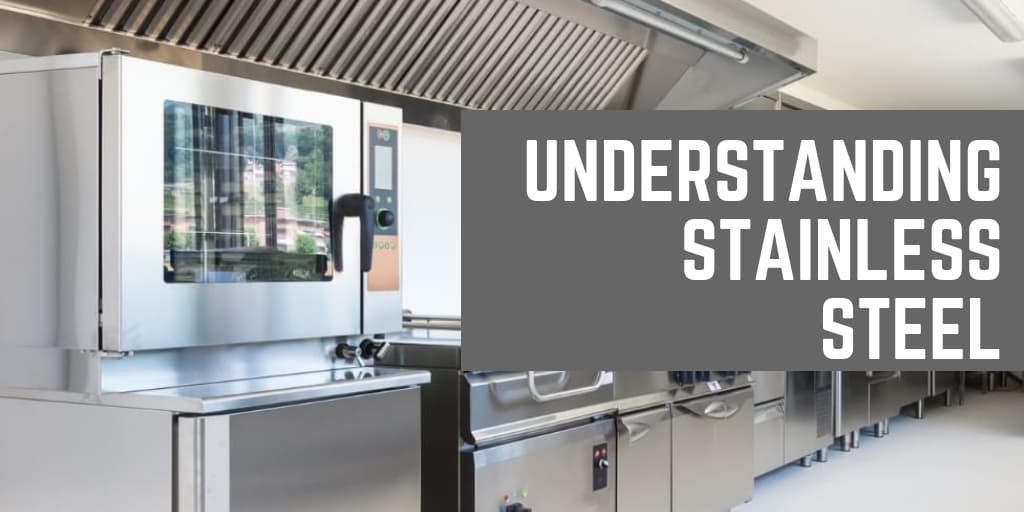 Stainless steel is the medium of choice for many restaurant equipment manufacturers, and for good reason. With a history of durability and reliability, stainless steel now comprises many of the structural components found in most kitchen equipment today. When ordering equipment though, understanding the different gauges and classes of stainless steel can make a world of difference. Depending on your location and needs, the type of stainless steel you choose for your equipment can extend its longevity, saving you money in the long-run.
There are two main types of stainless steel that you'll find in many of the equipment options on Ckitchen:
430 – Cheaper but lower quality. Could stain or rust depending on environmental factors (keep it clean and dry to make it last longer). This is the only type that works with induction stoves.
304 – More expensive but higher quality. Virtually stain/rust-proof. Will clean easily. If you are in a very humid environment or very close to the seashore, then you might want to consider all stainless steel and preferably 304 to make equipment last longer.
In addition, there are many types of non-stainless steel that are worth mentioning, as they'll often pop up in the options for your equipment purchases:
Galvanized –Has a shorter lifespan than stainless steel. It will deteriorate and corrode faster than stainless steel. It does NOT have the same polished clean look of stainless steel.ore expensive but higher quality. Virtually stain/rust-proof. Will clean easily NON-stainless types of steel and Aluminum

Galvalume – Steel coated with a mix of 55% aluminum and 45% zinc alloy. More durable than standard galvanized steel and commonly used on equipment.

Aluminum – Good heat conductor for more uniform temperatures BUT dents and scratches more easily than stainless steel. Can break down faster when exposed to acidic foods.
These different classes will all have an impact on the longevity and durability of your work tables and units, and there's yet another facet that plays a role as well: Gauge. The gauge of your stainless steel basically describes the thickness and, thus, durability of the steel itself; the lower the gauge, the thicker the steel! There are a few common gauges found in restaurant equipment:
14 gauge stainless steel = 0.0781 inches (1.98mm)

16 gauge stainless steel = 0.0625 in (1.59mm)

18 gauge stainless steel = 0.0500 in (1.27mm)

20 gauge stainless steel = 0.0375 in (0.95mm)
Your worktables and other equipment are likely made of stainless steel, so ensure that you're getting the most from your units by investing in the right stainless steel type. I'd love to help you find the appropriate equipment for your restaurant today.
JENIFER AQUINO
Sales Consultant
CKitchen.com
E Friedman Associates Inc
T: 800-555-0666 x 1975
D: 516-882-1975
jenifer@ckitchen.com