Who Gives a Crepe?!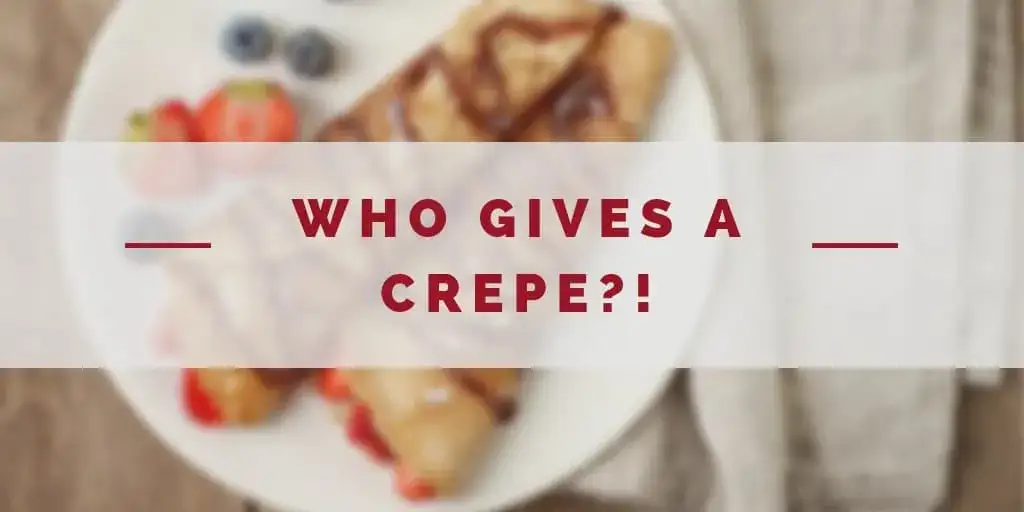 Breakfast is the most important meal of the day, so they say, and crepes are an integral part of international breakfast cuisine! With French origins, crepes are a very thin type of pancake rolled and served with fillings and toppings. They make a highlighted appearance during winter months with savory and sweet renditions, making now more than ever a great time to add to your seasonal menu. If you're new to the game or looking for unique ways to spruce up your restaurant's crepes, here are some tips to get you going!
Firstly, getting the crepe recipe and technique down is the foundation of any crepe-based dish. At CKitchen, we've got top-name brand crepe makers to help you get started. From Eurodib to Krampouz and Waring, we've got your equipment needs covered!
After you've got your setup ready to go, it's time to make the crepe batter. Typically, crepes are made of flour, sugar, eggs, milk, and butter. Crêpes are usually of two types: sweet crêpes (crêpes sucrées) made with wheat flour and slightly sweetened; and savoury galettes (crêpes salées) made with buckwheat flour and unsweetened. If you're usure of how to get started, here's a great recipe from Allrecipes! The batter is then poured onto a hot plate, spread thinly with a spatula, and cooked quickly until done.
Wikipedia reviews some of the preparation methods:
Common savoury fillings for crêpes served for lunch or dinner are cheese, ham, and eggs, ratatouille, mushrooms, artichoke (in certain regions), and various meat products. The fillings are commonly added to the center of the crêpe and served with the edges partially folded over the center. When sweet, they can be eaten as part of breakfast or as a dessert. They can be filled and topped with various sweet toppings, often including Nutella spread, preserves, sugar (granulated or powdered), maple syrup, lemon juice, whipped cream, fruit spreads, custard, and sliced soft fruits or confiture.
At the end of the day, your basic crepe can be spruced up to create a variety of flavors and dishes to suit your entire menu!
JENIFER AQUINO
Sales Consultant
CKitchen.com
E Friedman Associates Inc
T: 800-555-0666 x 1975
D: 516-882-1975
jenifer@ckitchen.com