A slow cooker can improve efficiency at a restaurant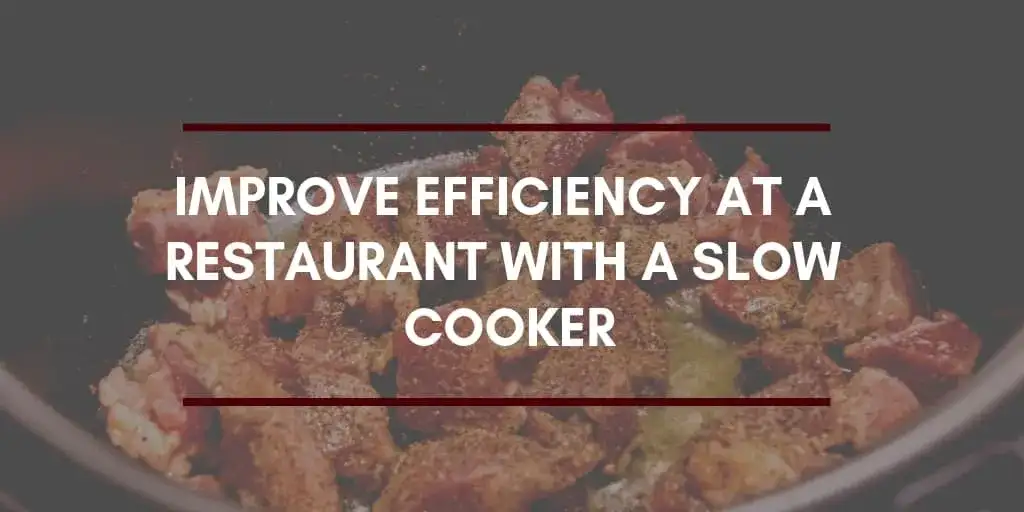 In some instances, it is more efficient for a restaurant to cook one batch of a staple product at the beginning of each day. Foods like rice, beans, chili, and other sauces take hours to prepare, so getting a head start can minimize efforts when customers are knocking on the door.
Having the right restaurant equipment can help make food preparation an easy task. The Panasonic SR-2363Z Rick Cooker/Warmer is a top-of-the-line device that can hold up to 20 cups of ingredients. Restaurants that have rice dishes may want to consider making the staple in the morning and keeping the grains fresh throughout the day in a slow cooker. Chefs that use the Panasonic Rick Cooker/Warmer are able to manage their time more effectively when they don't have to worry about cooking rice every hour.
The Panasonic Rick Cooker/Warmer packs a punch without using copious amounts of electricity. It can be set to automatically shut off when a dish has been properly cooked. In addition, the dent-resistant makeup can withstand the rigors of commercial kitchens. The proper restaurant equipment is key to a successful operation.