Pumpkin-Inspired Recipes: Cream of Pumpkin Soup & Roasted Pumpkin, Arugula, and Dried Cherry Salad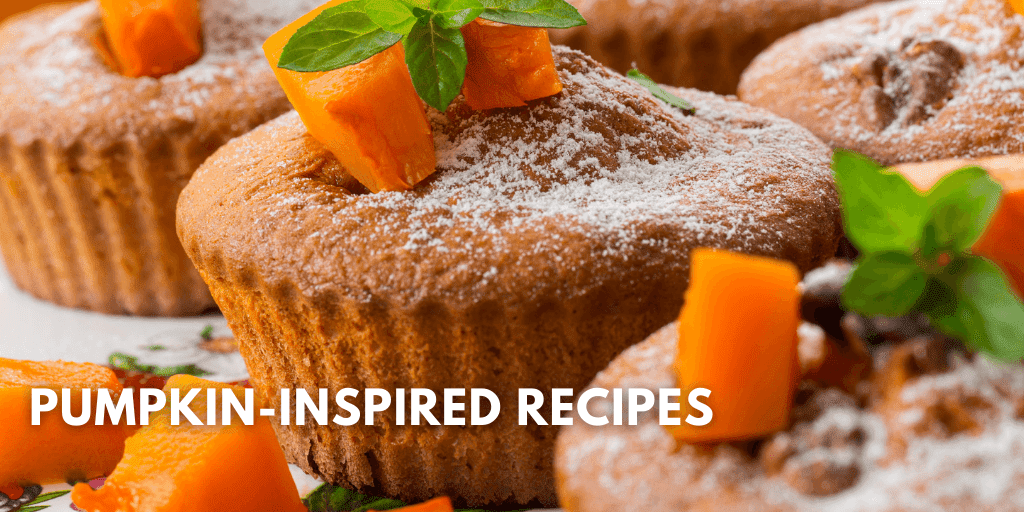 Looking for an easy and unique salad to serve to your customers this fall season? Or a new and creative soup to offer as an appetizer? Two delicious side-dishes you'll have to try out in your restaurant this fall season are Cream of Pumpkin Soup and Roasted Pumpkin, Arugula, and Dried Cherry Salad. Take a look at each of these easy, unique, and creative recipes below. You'll surely want to add these to your recipe book to come back to in the future!
Cream of Pumpkin Soup
Here's what you'll need:
3 tbsp butter
1 large onion, finely chopped (1 cup)
2 cloves garlic, minced
⅛ tsp crushed red pepper
2 14-oz cans chicken broth
½ cup uncooked orzo or wild rice
1 ½ cups half & half, light cream, or milk
1 tbsp all-purpose flour
1 15-oz can pumpkin
Cracked black pepper to taste (optional)
Let's get cooking:
In a large saucepan, melt the butter over medium-high heat.

Add the onion and garlic and cook for 3 to 5 minutes or until tender, stirring occasionally.

Add crushed red pepper, stir, and cook for an additional minute or so.

Add chicken broth and bring to boiling.

Once broth mixture is boiling, stir in orzo or rice.

Reduce heat and simmer, covered. For orzo, simmer about 10 minutes, or until tender. For wild rice, simmer about 40 minutes or until tender.

In a screw-top jar, combine the half & half (or cream or milk) and flour. Cover and shake well to combine.

Stir this mixture into orzo or rice mixture, and cook and stir the combined mixtures until slightly thickened and bubbly.

Stir in pumpkin and heat through.

Finally, serve your soup with a dash of cracked black pepper if desired.
Roasted Pumpkin, Arugula, and Dried Cherry Salad
Here's what you'll need:
1 small pumpkin (3 to 4 lbs), peeled, seeded, and cut into 1½ inch chunks
2 tbsp olive oil
½ tsp salt
¼ tsp ground black pepper
1 5-oz package baby arugula or torn arugula
¼ cup pumpkin seeds (pepitas), toasted
¼ cup dried cherries
¼ cup olive oil
3 tbsp white balsamic vinegar
1 tbsp pure maple syrup
Salt and pepper to taste
Let's get cooking:
Preheat oven to 450 degrees Fahrenheit. Line a 15x10x1 inch baking pan with foil and set aside

In a large bowl, combine pumpkin chunks, the 2 tbsp olive oil, the ½ tsp salt, and the ¼ tsp pepper, and toss to combine.

Spread this combination on the prepared baking pan, and roast for about 35 minutes, or until the pumpkin is tender. Then, cool to room temperature.

While this is cooling, arrange the arugula on a large serving platter or in a large serving bowl.

Once pumpkin is cooled to room temperature, top arugula with cooled pumpkin, pumpkin seeds, and dried cherries.

Make dressing: In a small bowl, whisk together the ¼ cup olive oil, vinegar, and maple syrup. Season to taste with additional salt and pepper.

Drizzle dressing evenly over the salad, and toss gently to mix.