5 of the Best Foods to Try in Chicago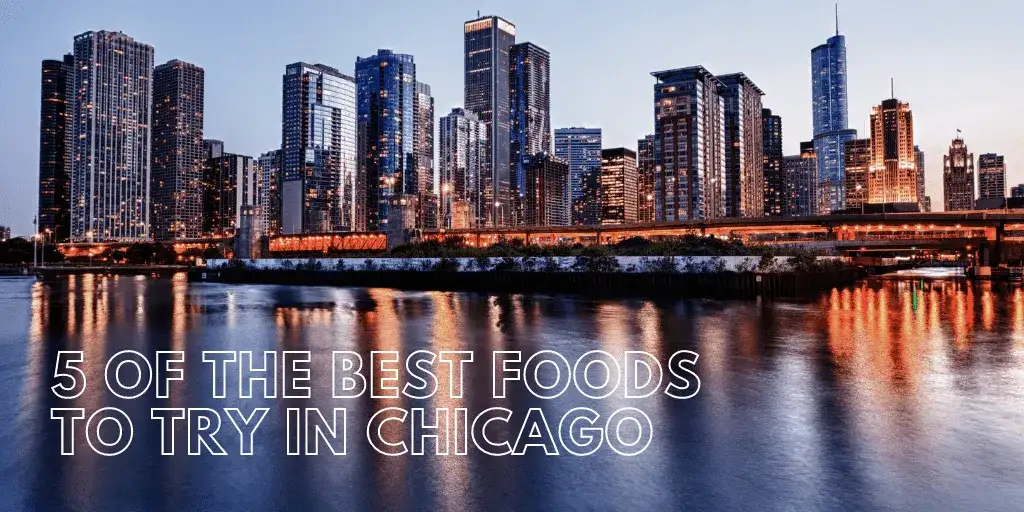 Chicago is one of the most visited cities in America. Along with the city's extreme popularity, there are also many foods and restaurants in Chicago that have become increasingly popular over time. Here are just five of the very many delicious foods in Chicago that are considered "must-try" foods within the city:
Photo source midwestliving.com
1. Prime rib. Prime rib and prime rib sandwiches are big hits in the city of Chicago. While prime rib has a tendency to be a bit pricey, it is commonly heard that the product is worth the price in Chicago! The juicy, fatty ribeye steak is shaved into thin pieces and topped with olive oil, salt and pepper, and maybe even a mushroom dry rub for extra flavoring. Many people prefer to then pile this delicious mixture into a warm and perfectly grilled baguette to make a one-of-a-kind prime rib sandwich. No matter which way you prefer to try it, having a taste of the prime rib in Chicago is a must! Two popular places to order this fine dish are: Eataly (43 E. Ohio St.) and Bandera Restaurant (535 N. Michigan Ave.).
Photo source bobappetit.com
2. Deep dish pizza. Deep dish pizzas, also known as pan pizzas, are one of the city's most popular eats across Chicago. As the name suggests, deep dish pizzas are thick pizzas made inside of a deep dish. They are usually smothered in a tomato-based pizza sauce, often with a little bit of a spicy kick to it. Along with the sauce and cheese, feel free to add whatever toppings you're in the mood for! Deep dish pizzas are sometimes made with a caramelized cheese crust as well, making the crust of the pizza just as delicious as the actual pizza! Two great locations for deep dish pizzas include Pequod's Pizza (Lincoln Park) and My Pie Pizzeria (2010 N. Damen Ave.).
Photo source huffingtonpost.com
3. Apple pancakes. There are several scrumptious varieties of apple pancakes that you can find in Chicago. Apple spice pancakes are one of the most well-liked. Apple spice pancakes are basically good-old-fashioned pancakes, made with a sweet apple crisp filling and topping, making them taste just like a cider donut! One of the places you can find these delicious pastries is at Sweet Maple Cafe (1339 W. Taylor St.). Another popular apple treat in Chicago can be found at Chicago Fire Oven (5440 N. River Rd.). This is the apple-pear mascarpone pizza, a dessert pizza made of apple-pear mascarpone, sprinkled with cinnamon and powdered sugar. This irresistibly delectable dessert resembles a mini pizza pie, but in this case, the dough is covered in apple, pear, cinnamon, sugar, mascarpone cheese, and fresh berries, rather than the traditional sauce, cheese, and other meat and veggie toppings. Be sure not to leave Chicago without trying these two tasty apple treats!
Photo source cafemom.com
4. Broiled lemon whitefish. In many Chicago restaurants including Brown Bag Seafood Co. (340 E. Randolph St.), the whitefish is marinated in a combination of lemon vinaigrette, shallots, lemon juice, dill, and dijon mustard. It is then broiled until it is tender and flaky, and then served plain and simply, or on a salad with champagne vinaigrette. Either way, this simple and delicious dish is a must-have in Chicago!
Photo source purewow.com
5. BBQ anything! From BBQ Tacos to BBQ Ribs, Chicago is well-known for its absolutely delicious BBQ-saucey foods! The city's oldest BBQ establishment is Lem's Bar-B-Q (311 E 75th St.), which houses some of the best juicy ribs in town, as they are smothered in original spice-kicked BBQ sauce. In addition, be sure to try some of Chicago's to-die-for Korean BBQ Tacos at Del Seoul (2568 N. Clark St.).

Photo source refinery29.com