Jamie Oliver: Restauranteur, Celebrity Chef, and So Much More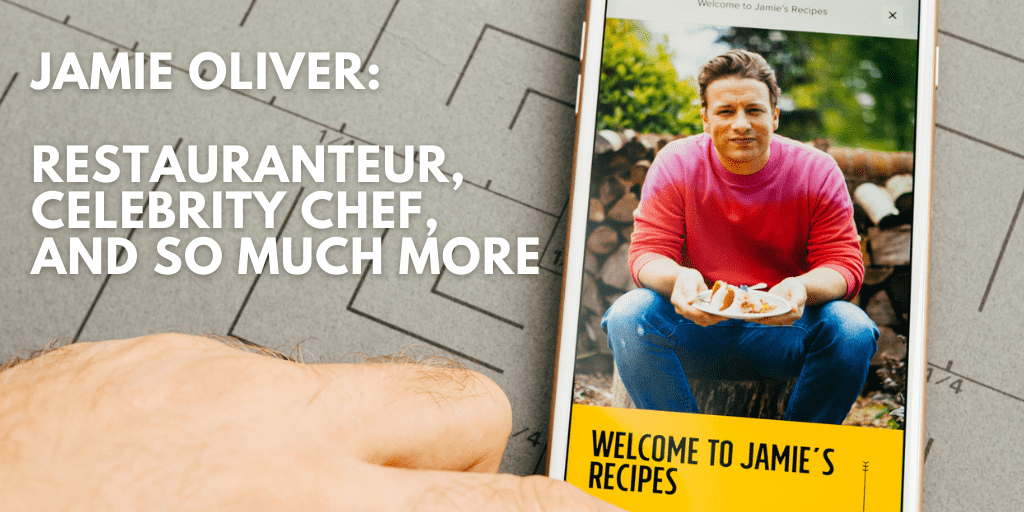 Who is this Jamie Oliver we've all heard so much about? Let's take a closer look.
Born James Trevor Oliver, Jamie Oliver is one of the era's most famous individuals in the areas of food-focused television shows, cookbooks, and movements. Oliver began his journey as a pastry chef almost two decades ago and is now a world-renowned restaurateur, celebrity chef, and media personality. Most recently, Oliver is known for his global campaign for better food education.
Beginning in 1999 and stretching all the way to present day, Oliver has starred in a number of food-focused television shows and documentaries, including but certainly not limited to: The Naked Chef, Oliver's Twist, Jamie's Kitchen, Jamie's School Dinners, Jamie's Great Italian Escape, Jamie's Chef, Jamie at Home, Jamie's Ministry of Food, Jamie Oliver's Food Revolution, Jamie's Dream School, Jamie's 15-Minute Meals, and Jamie's Comfort Food.
The award-winning television star has used his high celebrity status to do much more than just show his face on the big screen. One of Oliver's greatest accomplishments was opening the Fifteen charity restaurant in London, where he trained disadvantaged young people to work in the hospitality industry. With the immense success of his project, Oliver wanted to further expand upon this. Since the original restaurant, several other Fifteens have opened all around the world including Fifteen Amsterdam in December 2004, Fifteen Cornwall in May 2006; and Fifteen Melbourne in September 2006.
Oliver's next adventure was to ban unhealthy foods in British schools. His mission was to promote healthier eating within schools, by eliminating all of the junky, processed foods and introducing healthier, more nutritious foods inside the schools. In order to do this, he needed to show the schools that they could serve healthy, nutritious foods that kids would actually eat without breaking the bank in the meantime. Oliver's efforts to bring such a drastic change to school cafeterias were featured in the series Jamie's School Dinners.
Currently, Jamie has his own YouTube channels, called "Food Tube," "Family Food Tube," and "Drinks Tube." He can also be found on almost all social media sites, including Facebook, Twitter, Instagram, and Google+. In addition, he has a series of bestselling books that are available to the public.
Oliver has his own website as well: http://www.jamieoliver.com/. Here, you can find an abundance of additional information about this superfood superstar. Included on his site is a great deal of recipes that Jamie has compiled for the public. With the upcoming holiday season quickly approaching, be sure to check out his Christmas (or Thanksgiving) turkey with homemade gravy, roast potatoes, veg and pork and onion stuffing.