Mobile Ovens for Delivery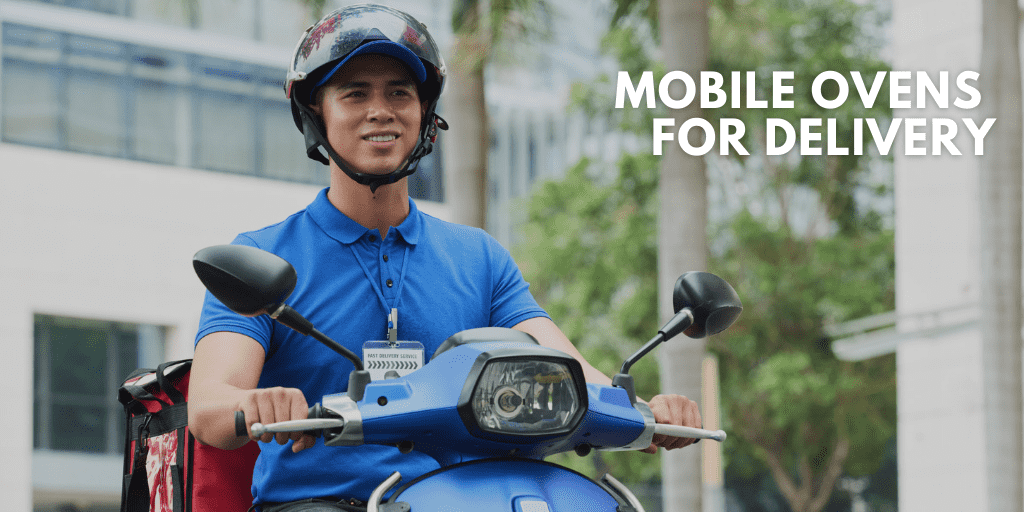 The best delivery services ensure that foods are delivered to doorsteps just as fresh as the moment they were taken out of the Commercial Oven. Customers who order their food and receive it at their doorstep at lukewarm temperatures typically won't be so inclined to partake in that delivery service a second time, so restaurants with delivery options are always looking for ways to ensure speedy service and fresh foods. While transporting bins and other units designed at keeping foods regulated at certain temperatures have been a lifesaver for many, Domino's Pizza is taking it a step further by incorporating warming Commercial Ovens in their delivery vehicles.
Domino's is taking the 'fresh food service' a step further than most by installing warming Commercial Ovens in 25 of their delivery vehicles. To do this, they're gutting out the back of a Chevy Spark and installing the Commercial Ovens. Recently, the pizza delivery chain launched the "Domino's DXP," a vehicle with a warming Commercial Oven and a gutted interior for especially large orders. The company worked with Kenneth R. Baker, former research and development executive at General Motors, along with Michigan-based Roush Enterprises.
To complete the design, Domino's collected entries from hundreds of designers to find precisely which one would work for their company. Then, they worked in combination with Chevy to produce their perfect delivery vehicle equipped with a warming Commercial Oven. The biggest feature is a Domino's-branded warming Commercial Oven located behind the driver's door, and storage areas for easy loading and unloading of pizzas. The warming Commercial Ovens can hold two Heatwave bags, and drivers can access them with the touch of a key fob.
At this point, Domino's plans to convert 100 DXPs and deliver them to 25 major markets, including Boston, Dallas, Detroit, Houston, Indianapolis, New Orleans, San Diego, and Seattle.. The company has contracted with Chevrolet dealers in those cities to deal with the nuances of the car and is also working with franchisees to hold launch events. As these trial phases are put into motion, the market will likely sit back and watch to see how successful the campaign really is.
Technology is what drives many of the advances in the market today. Domino's Pizza Inc. is taking a small step forward to see how successful these new vehicles could be in their delivery fleets, but at this time, the primary delivery vehicles will still remain as the personal cars of their delivery drivers.
DAMON SHRAUNER
Sales Consultant
E Friedman Associates Inc
T: 516-882-1955
D: 712-389-6805
F: 605-782-9015