Appetizers Taking the Spotlight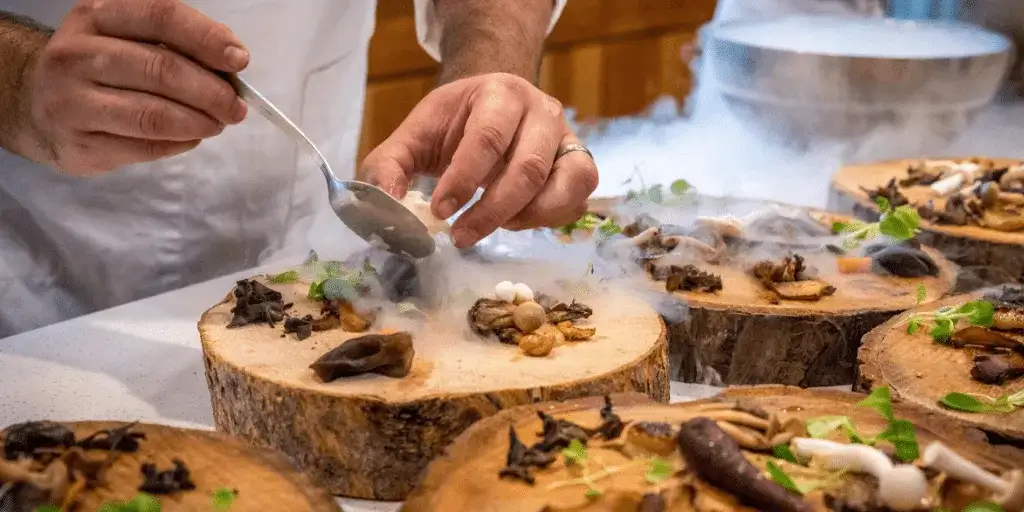 Appetizers were designed as a warmup to the main dish, typically coming in smaller portions that pack a lot of flavor punch. Some may call them starters while others may refer to them as tapas, small plates, or samplers. No matter what your restaurant calls them, your appetizers have probably seen a lot more action in recent months. In fact, a research study done by Mintel has shown that 80% of respondents have stated that they have created their main courses by ordering one or more appetizers instead of ordering from the main menu. If you haven't taken a look at your appetizer menu in a while, now's the time to do it!
Appetizers have traditionally been comprised of smaller portions with loads of flavor. They can be shared amongst a table or used as a small plate meal for any customer. But lately, more customers are ordering from the appetizer menu due to its versatility. As such, restaurants with more interesting and unique appetizer offerings are likely to see a larger swing in orders from this portion of the menu. You'll likely see even more sales from this portion of the menu now that football season is in swing, as many tend to snack on smaller portions throughout a game rather than ordering one solid meal.

When crafting the perfect appetizer menu, it's important to cater to all appetites and preferences. From hungry carnivores to hard-core vegans, you'll want to have at least one appetizer to suit most categories of food preferences. Here are a few tips to creating your appetizer menu:
Mix it up: Make sure to have a variety of ingredients, flavors, and cooking styles.

Get Creative: Add a little inspiration to your menu by allowing chefs to be creative in their presentation methods and flavor pairings.

Presentation is Key: Reiterating, make sure that your appetizers have a large focus not only on flavor but also on presentation. The right presentation can elevate even the simplest of foods.
As more appetizers take the spotlight on your menu, be sure to cater to the growing demand. Craft a well-rounded appetizer menu to cater to all tastes and preferences, and you'll be sure to see the reflection in sales.
LENNY TELLER
Contract/Design/Engineering
CKitchen.com
E Friedman Associates
(917) 335-1127
lenny@efriedman.com