Choosing the Right Alcohol Glass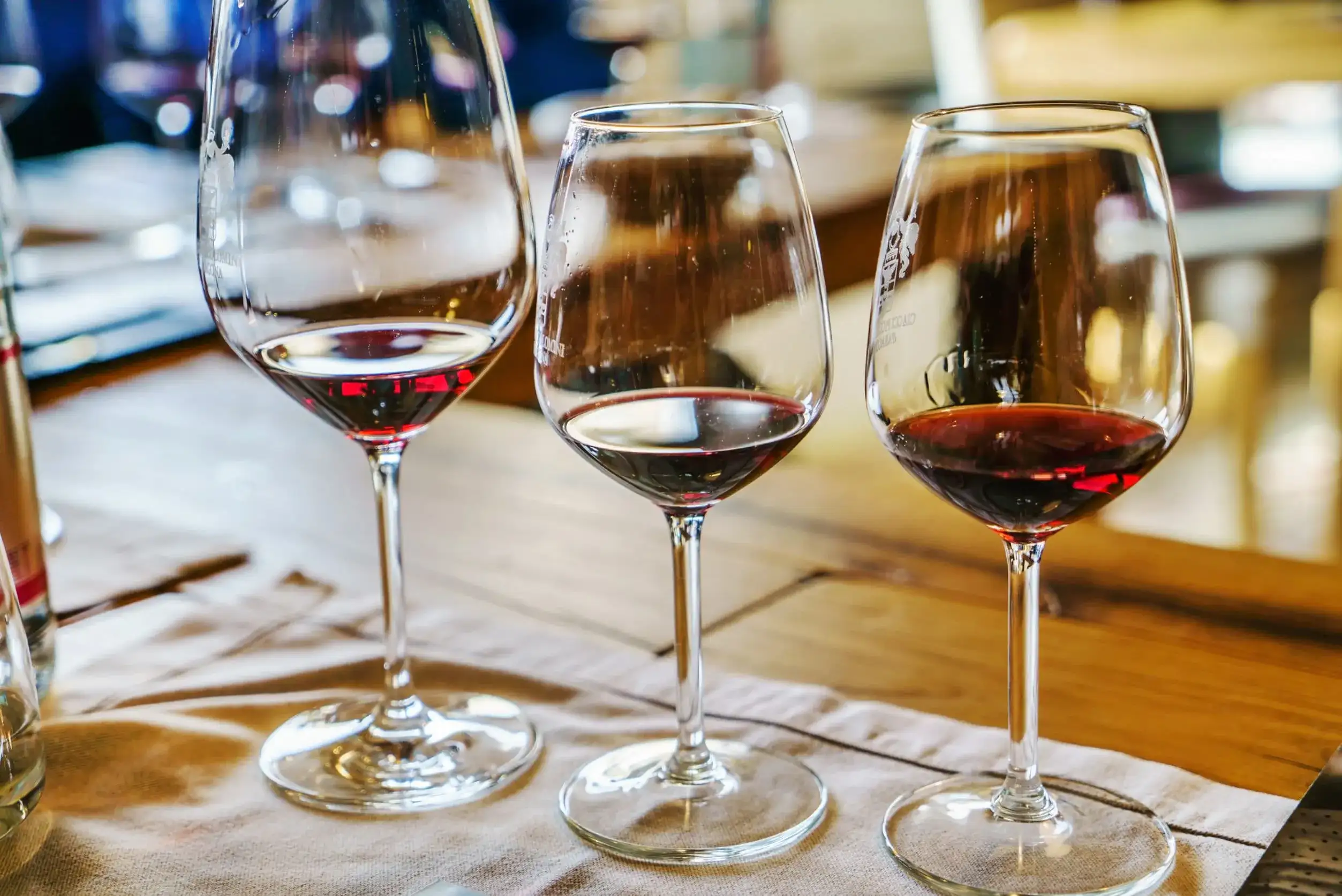 Alcohol comes in many forms, and serving these beverages requires a variety of different shaped glasses to enhance the appearance and flavor of the beverage itself. Whether you're simply serving wines or have a full alcoholic beverage menu, investing a little extra time and effort into utilizing the right glasses for the right drinks is essential. Here's a quick guide on some standard glasses to include in your bar lineup.
| | |
| --- | --- |
| Glass | Guidelines |
| Standard Wine Glass | With hundreds of variations within this group, each falls into this category because of their iconic stem and large opening. The general rule of thumb is that larger openings are best for red wines and smaller openings for white. |
| Dessert Wine Glass | A more petite subset of the wine glass category, these have smaller openings to enhance the taste without the interruption of an overwhelming aroma (since your nose won't be in the glass). |
| Flute | Champagnes and sparkling wines call for slimmer wine glasses with smaller openings for less air exposure (since carbonation would leach out faster). |
| Martini Glass | Stems on martini glasses keep warm hands away from rapidly warming martinis, as they are typically shaken and then separated from ice before serving. The cone shape keeps ingredients together at the bottom and helps maintain temperature. |
| Tumbler | A traditional all-purpose glass, the tumbler is a flat-bottomed glass with a wide opening. |
| Old Fashioned/Rocks Glass | A subset of the tumbler, the 'Rocks glass' has cylindrical sides, a flat bottom, and a large opening. These allow for large cubes of ice with enough room to still stir the drink within the glass. |
| Collins Glass | Best for fizzies and Collins drinks, the design of this glass retains more carbonation like a flute but are still big enough to accommodate ice cubes. |
| Grappa | Stemware like a wine glass keeps the contents cool, and the glass is designed with a bulb shape, flaring at the top. |

Analyze your beverage menu to decide which glasses will be needed for your bartending setup. Keep in mind that there are now glasses available in 'hardened glass', which is more durable and resistant to breakage (although costs a bit more up front). Similarly, there are polycarbonate material compositions as well, but what these gain in durability, they lose in aesthetics. Glass is always classy!