Life Hacks: Panini Grill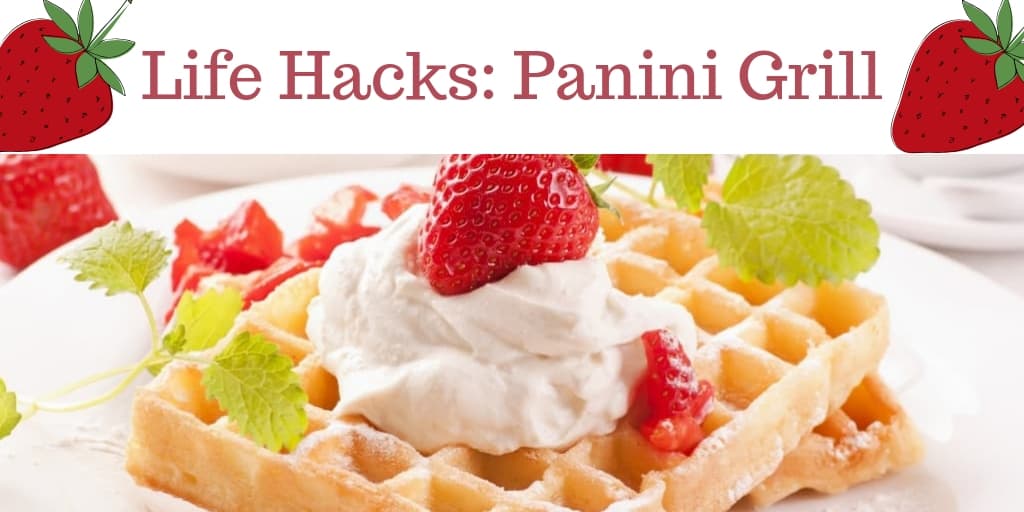 Panino, tramezzino, and paninis: these are all common terms for those delicious grilled and pressed sandwiches that we've become accustomed to. Fresh off a panini griddle, these sandwiches typically utilize ciabatta, rosetta, or baguette sliced bread with any number of fillings for a toasted lunch or dinner entree. While these sandwiches have been in America since 1956, the panini grill itself has evolved to be utilized in many more arenas than simply sandwich making! Here are a few ways to jazz up your menu with multifunctional uses of your panini grill.
BREAKFAST:
Crispy, textured items can be grilled to perfection on a panini press, and there's no better meal than the first meal of the day to give these ideas a try:
Bacon: Simply place strips of bacon on the press to allow even cooking without shriveling. The best part is that the fat easily drains away, leaving crispy strips.

Hashbrowns: You typically weigh down hashbrown patties on a range, but you can achieve the same results by placing those patties in a panini press.
DESSERTS:
The last thing folks expect from a panini press is to create a delicious, interesting dessert! In fact, there are many options for dessert creation on the panini grill:
Cake: By using simple ramekins and cake batter, you can turn your panini grill into a cake baking machine! These are great for small, individual cake portions.

Waffle Cones: This is a great way to put that 'homemade' touch on simple dessert items. Simply place a small portion of waffle cone batter on the press, and roll the warm dough into a cone shape to dry!

Brownies: You'll need a standard pan to achieve this dessert, but it's just as easy as placing it in the oven.
DINNER:
Many of the meats you use for dinner and lunch entrees can be easily cooked on the panini grill...but what about the other parts of the entree?
Grilled Smashed Potatoes: Small potatoes can be boiled and/or microwaved to soften the starch, but by smashing them in a panini grill, you give them an extra hint of flavor for the perfect side dish.

Veggies: You can utilize your panini grill to commercial grill veggies for side items without taking up precious range space!
Give some of these ideas a try! Your panini press is a versatile piece of equipment that can be used for any meal of the day.
JENIFER AQUINO
Sales Consultant
CKitchen.com
E Friedman Associates Inc
T: 800-555-0666 x 1975
D: 516-882-1975
jenifer@ckitchen.com