Dough Sheeters Can Be a Great Piece of Restaurant Equipment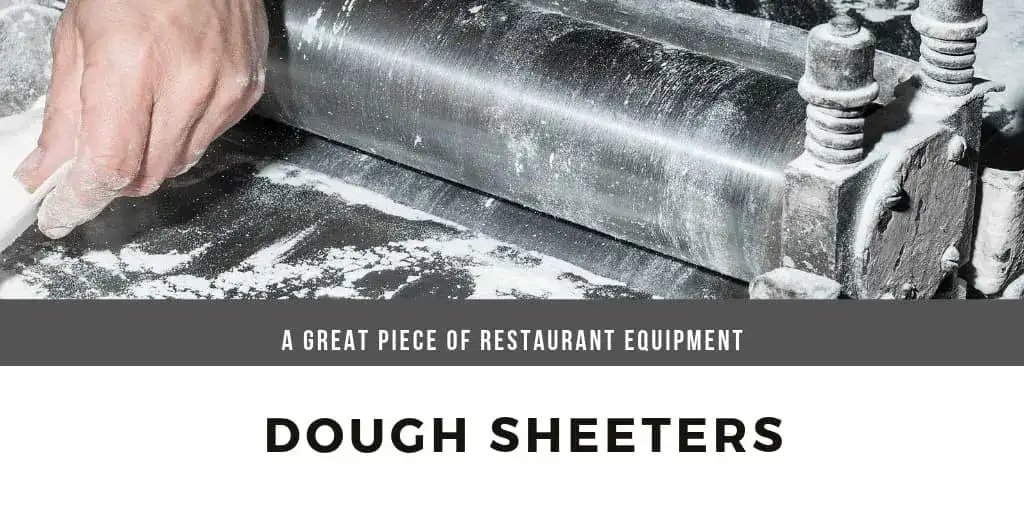 Many bakers would be able to tell you about the convenience that a dough sheeter provides. As restaurant equipment goes, it may seem a bit like a one-use item, but with a bit of creativity, this item can do more than just what it says it can.
Pastry dough is likely what dough sheeters are intended for, and truthfully, they work very well in flattening and kneading the dough. The sheeter allows you to not only work the dough faster and more conveniently than you could with a rolling pin, but also to create dough of any thickness you desire, which would greatly improve the versatility of the dough. Rather than just being able to make pie crusts, you can make thin filo doughs or other similar items.
Bread dough is another food item that a dough sheeter can be helpful in creating quickly. Kneading the dough takes time, and with this piece of restaurant equipment, you can minimize that time and work on other things.
For decorating baked goods, fondant is a good tool you can use to sculpt figures or just use as a cover to create clean lines. The thickness of the material makes kneading and flattening a difficult task, but with a dough sheeter that's a thing of the past. The ability to make a uniformly thin layer with the machine can also be a great asset for some items.
Pasta dough is one way to utilize the sheeter's capabilities in a non-bakery situation. While dehydrated pasta may be a bit more convenient, especially for large groups, with a large dough sheeter you can create huge amounts of pasta for a much shorter time. Using the sheeter can help make your fresh meals taste even fresher.
Pizza dough is another great way to use a dough sheeter in a regular restaurant setting. You can use the dough sheeter to force the pizza dough into a uniform thickness and improve the quality of your pizza. Making even the thinnest pizza crust is a snap, because you can create thin dough without causing breaks.
There are even more uses for a commercial dough sheeter, and you'll be missing out if you don't add one to your collection of restaurant equipment as soon as possible.