Fluff Up Your Eggs By Adding A Number Of Simple Ingredients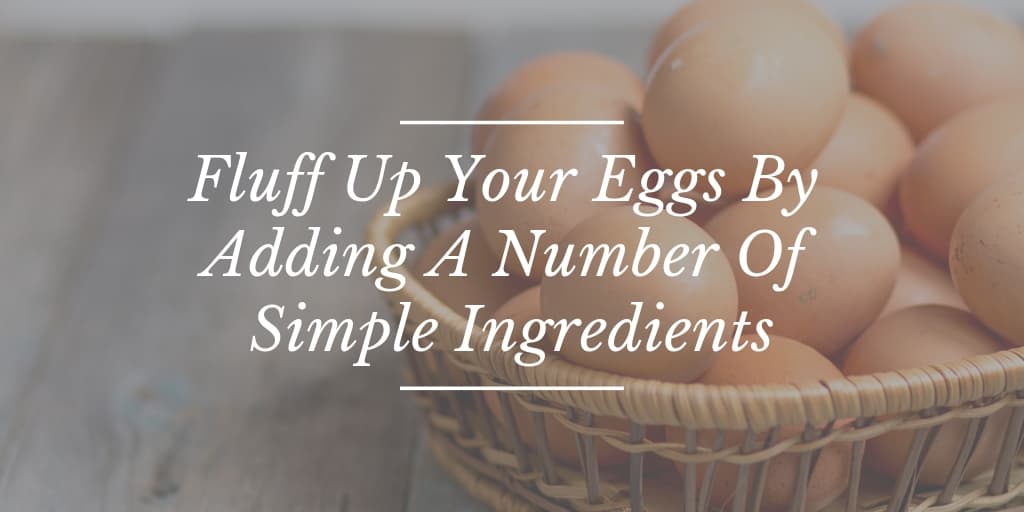 Eggs are a tasty, protein-filled addition to any meal, and many restaurants incorporate this food into breakfast, lunch and dinner plates. For example, some forms of Asian cuisine add fried or scrambled eggs into platters of rice and other vegetables. As a chef, you'll always want eggs to remain moist and flavorful to ensure customer satisfaction. Keep these tips in mind when using commercial ranges to help prepare and cook eggs.
The most popular form of eggs is when they are scrambled - whipped chunks are shaped into omelettes, placed in burritos and served on their own as a side dish. However, no one likes dry eggs that are burnt to a crisp. There is a simple way to avoid this common problem - just add a bit of milk to fluff up liquid eggs before pouring them into a frying pan. Milk provides a bit of taste and some body to scrambled eggs, and for those who are more health-conscious, skim or fat-free versions can be used.
Don't forget to salt and pepper the eggs - while this food is noted for its distinct flavor, the raw batter needs a sprinkling of pepper flakes and salt crystals to avoid tasting bland. However, avoid massive amounts of these condiments - six eggs require no more than a handful of salt and pepper.
Once the final mixture is prepared, you'll want place it in a non-stick frying pan that is greased with a bit of olive oil. The added milk means the eggs will take a little longer to cook, so it is best to allow the mixture to simmer over low heat. One of the most common mistakes that chefs make is cooking eggs quickly at high temperatures - this does not allow even cooking and often results in a burned, unappetizing finished product.
Reliable restaurant equipment like the Garland/US Range 36ET33-88 36E Series Range can be used to evenly heat and cook scrambled eggs. After using the top burners to create an omelette or other shape, you can sprinkle cheese on top and place it in the lower oven to melt and brown the top layer. After about a minute at 350 degrees, the resulting dish will be piping-hot and ready to be consumed by happy customers.