Food Processors Allow Restaurants to Offer More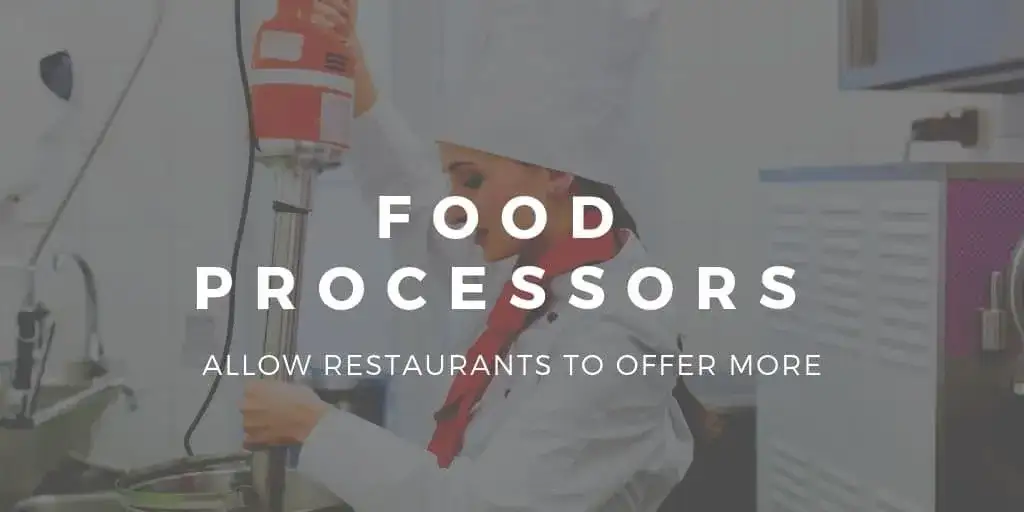 If you work in a busy restaurant environment, you know that each and every minute counts when it comes to getting orders out into the dining room. In many cases, having access to the right makes all the difference in getting your orders out on time or not.

Food processors, for example, are tremendously helpful in cutting down the amount of time it takes to prep certain foods. They can assist with chopping, slicing, dicing and pureeing foods for the kitchen. Prep cooks can use to get their fruits, veggies and other items prepared so that they're already there when the chef needs them. They're much quicker than processing foods by hand, and they can reduce the amount of injuries that prep cooks endure as the result of a slippery knife.
When chefs have access to a food processor, they can finish their dishes more quickly and get orders out to customers faster. That way, your diners will be fed and happy, and your chefs will have a bit of extra breathing time in the kitchen.