How Your Restaurant Equipment Can Make for Some Unique Options at the Bar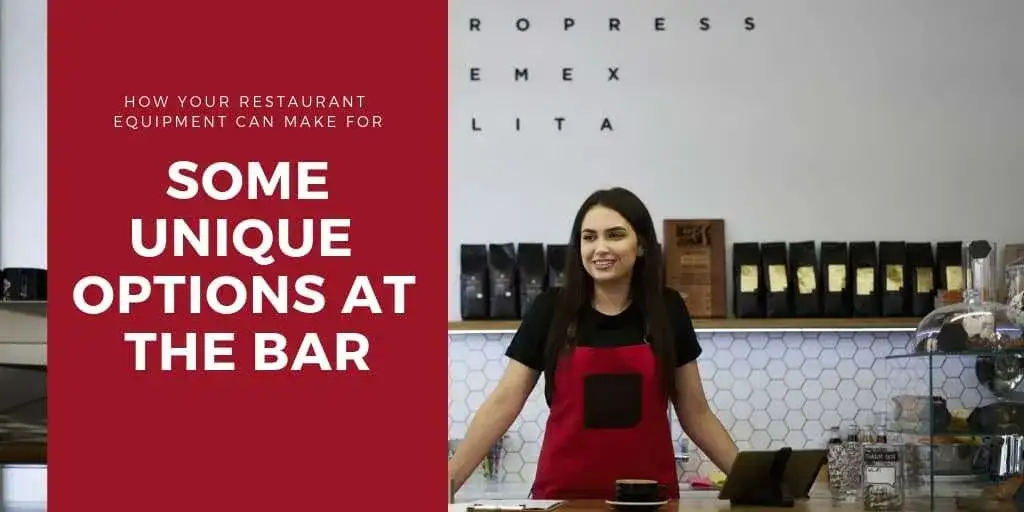 Generally speaking, most people go to a bar to drink and a restaurant to take their meals. If that's the case, why would you ever need to use regular restaurant equipment in a bar? Well, there are some unique drinks that you can only accomplish with a fully functional kitchen.
Vodka is a good drink to utilize with a full kitchen because of how easy it is to infuse it with other flavors. Bacon-infused vodka is a popular drink right now, risen in popularity because of the recent cultural revolution of bacon.
Fire up your commercial range, and fry up some bacon. Put an appropriate amount of vodka in a jug and pour in the bacon grease. After the grease has all separated and hardened, run the vodka through a strainer to remove all of the bits of grease, leaving you with a bacon flavor in the drink.
This isn't the only possible infusion. Lobster, grilled cheese, pizza, chilli, seasonings, clams and even chocolate can be infused with vodka to make unique drinks.
With a full kitchen this is all possible, and these infused drinks can even be used in the cooking process. Butter-infused vodka might just give your vodka sauce that extra layer of flavor it needs.
You can also pair drinks with foods for a unique approach to bar foods. Taking advantage of the proper can help you create a unique menu that pairs foods with drinks. A bacon vodka martini with scallops to simulate a bacon wrapped scallop. Chocolate beer served with dessert. The possibilities are endless.
If you really want to go all out, consider adding a basin under the commercial drip trays. Towards the end of the night, serve the liquid in the basin as a "Jersey Turnpike" shot for a very low amount of money to whoever is willing to take it.
With a full kitchen, a bar doesn't just have to be a bar - you can turn it into a unique experience that people will want to bring their friends to experience time and time again.