A Baker's Job Is Easier With Countertop Ovens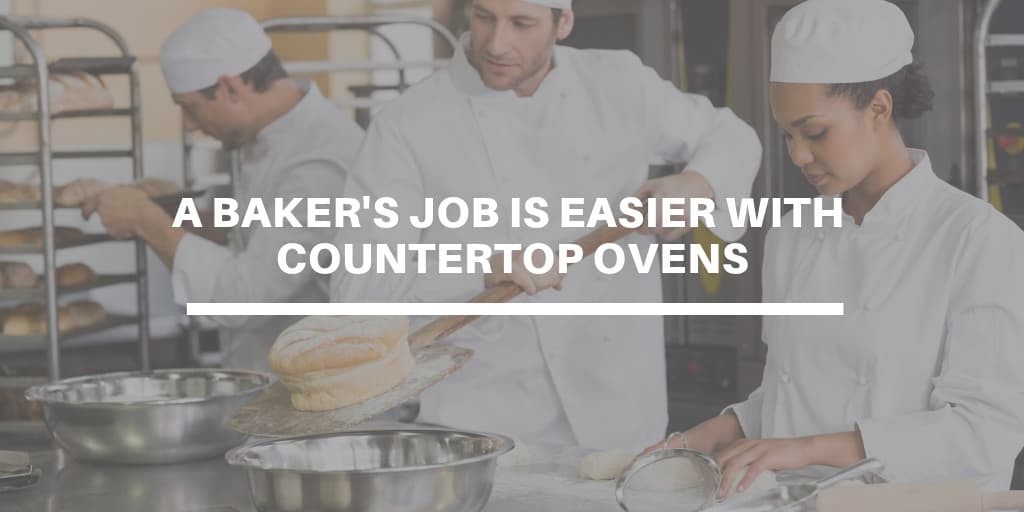 All cooks know that the key to their success often relies on having access to the right restaurant equipment. For bakers, that means having the right kinds of commercial ovens.
Roll-in ovens are great for those who need to produce large quantities of baked goods on a regular basis. Ovens with steamers are an absolute necessity for bakers who produce quality artisan loaves and doughs. Combination ovens are great for those who do various types of baking.
But what about those items that just need a quick refire? Or those items that are only practical to make in small batches? Countertop ovens are great for these purposes.

Countertop ovens are compact versions of regular ovens that fit right on top of your counter. You can use them to toast pastries for sale, or to prepare small batches of items, even when you need to be on the sales floor.
Countertop ovens come in both gas and electric varieties, so you can work with the medium that feels best for you. Try using one in your establishment today and see how you can improve your productivity and offer freshly heated items to your customers.