Fire-Roasted Frenzy!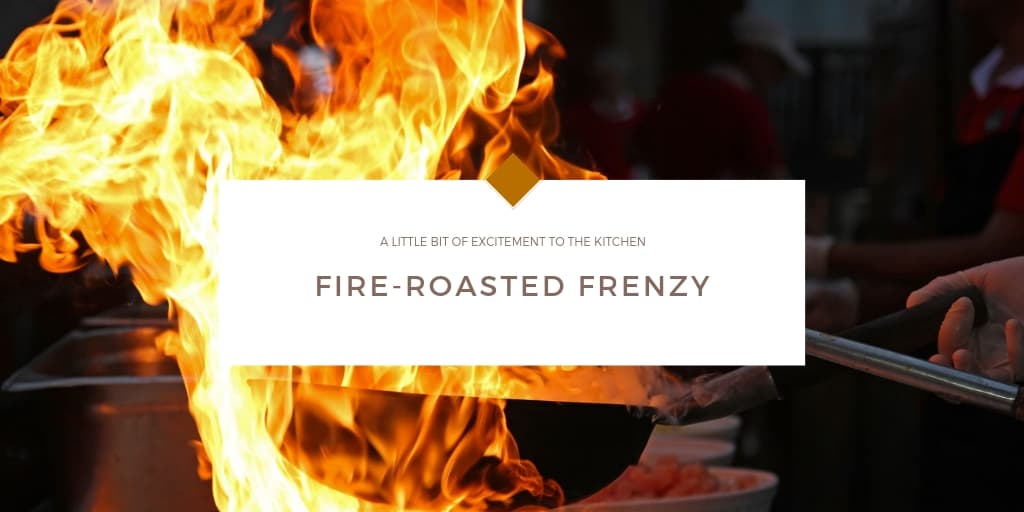 If you've been following the 2015 trend lists, you know that fire-roasting as a method of food preparation is one of the top three. Using the live fire of wood- and charcoal-fired indoor commercial grills and ovens not only adds a little bit of excitement to the kitchen, but it also enhances the smoky flavors of your menu items. Fire-roasting opens up a world of possibilities, and here are just a few examples to get your creative juices flowing.
Dual-Sided Grilling
Similar to parrillas from Argentina and Uruguay, these commercial grills utilize dual sides that can be raised or lowered to slow cooking. V-shaped grates and pans funnel drippings down and keep them from creating flare-ups. These can later be used to create marinades or gravies with a smoky flavor! You can put both produce and meats on this commercial grill for a fire-roasted flavor.
Indirect Fire Cooking
A combination grill/oven is used as an indirect heat source, roasting items feet away from the fire for a slow-roasted texture. Chef-partner Steven Redzikowski of Acorn in Denver uses a wood-fired oven that burns white and red oak to slow roast a hearty 56-ounce, cumin-spiced bone-in pork shoulder (seen to the left) until it's caramelized and crispy on the outside and tender on the inside.
Wood-Fired Sweetness
You can also fire-roast sweet produce like apples to give them a smoky flavor to enhance other dishes! At Apeiro Kitchen & Bar in Delray Beach, Fla., just outside of Miami, co-owner and chef David Blonsky uses a wood-fired oven to roast apples until they are smoky and tender for a sweet and savory dish with burrata, spiced walnut tapenade and crispy basil inspired by the cuisine of the Mediterranean. He wood-roasts more apples for a crostata with salted caramel and house-made cinnamon gelato.
Adding fire-roasted items to your menu takes a little extra time and TLC, but your customers will thank you for it! Just make sure you've got an excellent ventilation system and hood to capture the smoke before it fills your dining areas.
DAMON SHRAUNER
Sales Consultant
E Friedman Associates Inc
T: 516-882-1955
D: 712-389-6805
F: 605-782-9015
damon@ckitchen.com